Nintendo Switch Presentation Coming January 12th!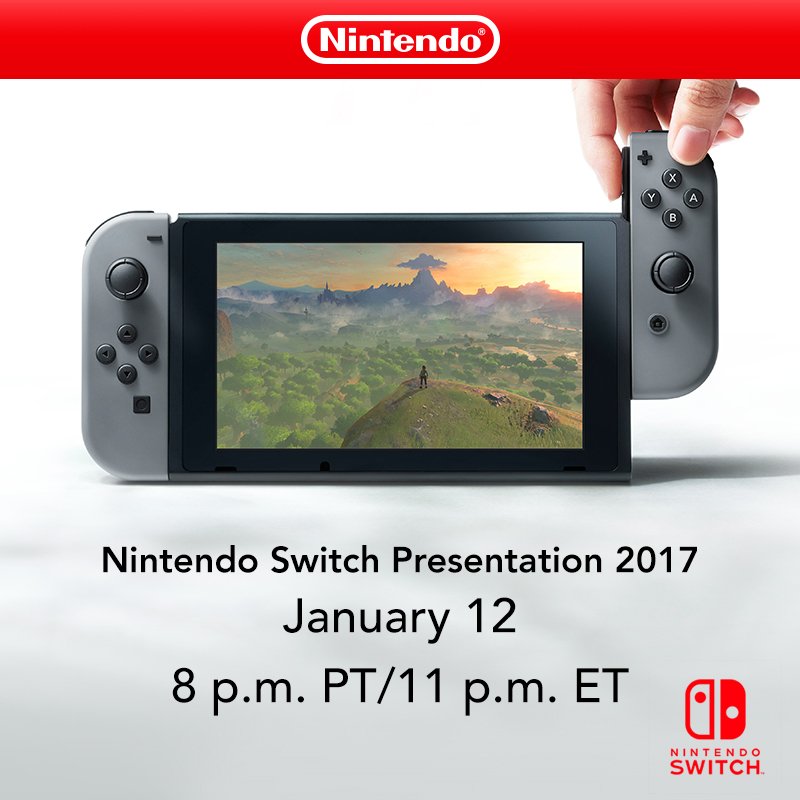 Want to learn a bit more about the Nintendo Switch? Feel like you need another couple of trailers to tide you over till March?
If so, you're in luck! Because as announced by Nintendo earlier today, a new presentation is being aired at 8PM PT on the 12th of January 2017! Here's the official announcement straight from the Nintendo Twitter page:
Don't miss out on all the new #NintendoSwitch details! Visit https://t.co/Cg8qC0qKaq on 1/12 at 8 p.m. PT and watch live! pic.twitter.com/pSClkCdEyr

— Nintendo of America (@NintendoAmerica) December 13, 2016
Visit our website on 13/01 at 05:00 am CET to watch the #NintendoSwitch Presentation live!

► https://t.co/7IFMxPbm6v pic.twitter.com/mu1x4Nh0Vq

— Nintendo of Europe (@NintendoEurope) December 13, 2016
It's not the best timing as far as European Nintendo fans are concerned (UK gamers had better get up at 4 in the morning if they want to watch this), but hey, it works well for everyone else. Can't complain about a few more video game trailers or console details, right?
But what do you think? Are you going to watch the presentation when it's aired this January? Or will you just be waiting for other gaming sites and communities to cover it instead?
Post your feelings on the matter at the Gaming Reinvented forums or on social media today!