Nintendo Switch Launch Lineup Rumours; Splatoon, Skyrim and More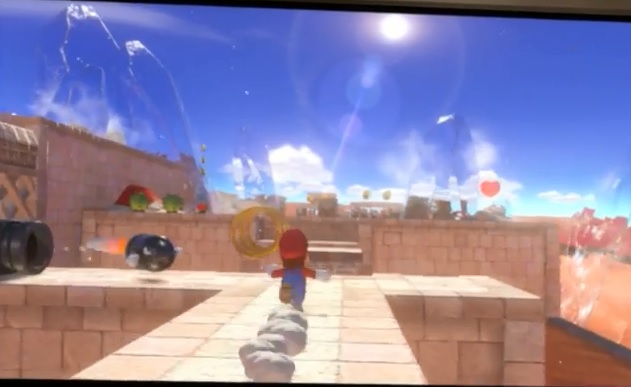 Remember that Mario and Rabbids RPG crossover we detailed a while back? The one that was apparently coming to the Nintendo Switch?
Well, the same source has apparently came back with even more Nintendo Switch rumours too! This time, they're a list of games supposedly confirmed for the console's launch day and first year on the market. Here's the list:
Day One
3D Mario (as shown in reveal trailer)
Mario Rabbids RPG
Splatoon Port (might be pack in game)
Skyrim
Just Dance 2017
First Six Months
Smash Bros Port (along with Bayonetta and Cloud Amiibos)
The Legend of Zelda: Breath of the Wild (on both Switch and Wii U)
Telltale Guardians of the Galaxy (very near launch day)
Mario Kart 8 Port
Xenoblade X Port (late summer release)
Super Mario Maker Port
The Silver Case
2017
Pokemon Stars (maybe either Summer or Autumn)
Sonic 2017
Pikmin 4 (or more accurately, a Pikmin reboot)
2018
Beyond Good & Evil
As you can tell, it's a pretty interesting one overall. You've got three solid Nintendo games ready for the console's launch, with another bunch apparently being released in the first six months or so. This is a far cry from the Wii U days. Where you know, Nintendo Land and New Super Mario Bros U were the big ticket items meant to sell systems.
But is it true? Well, that's the big question here.
On the one hand, the person posting these rumours is somewhat trustworthy. Laura Kate Dale does have connections in the video game industry, and other people who had accurate information (like Emily Rogers and Source Gaming) have retweeted her posts about this stuff.
For folk who have been asking, this is my best attempt to lay out Nintendo Switch Software support as I understand it. pic.twitter.com/jFZbrMWHip

— Laura Kate Dale (@LaurakBuzz) November 20, 2016
However, I can't help but feel like this is a little too 'good to be true'. Yeah, maybe I'm a cynic. Maybe I'm not like todays journalists who go 'OMG this new rumour is out and it's so awesome and I'm immediately sold on it'. Just feels odd given it's got so many 'ideal' games in such a short window of time.
Still, what do you think? Do you buy into these rumours? And if so, what do you think of the games detailed in the list?
Post your thoughts on the matter at the Gaming Reinvented forums or on social media today!
Source:
Rumour: Xenoblade X Port Coming to Nintendo Switch (My Nintendo News)