Nintendo Switch Announced for March 2017!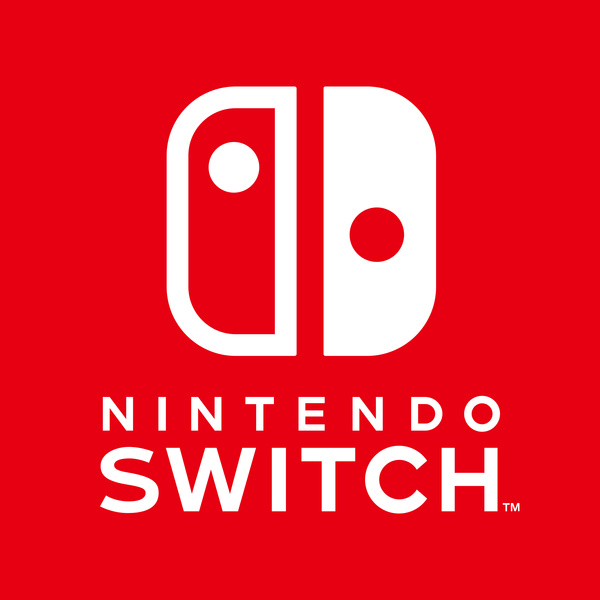 As Nintendo promised earlier today, the NX will be officially announced in a preview video this afternoon.
And what do you know? They were right. Because at 3PM in UK time, Nintendo announced the Nintendo Switch, their new home console. Here's the announcement video:
As well as the system's logo: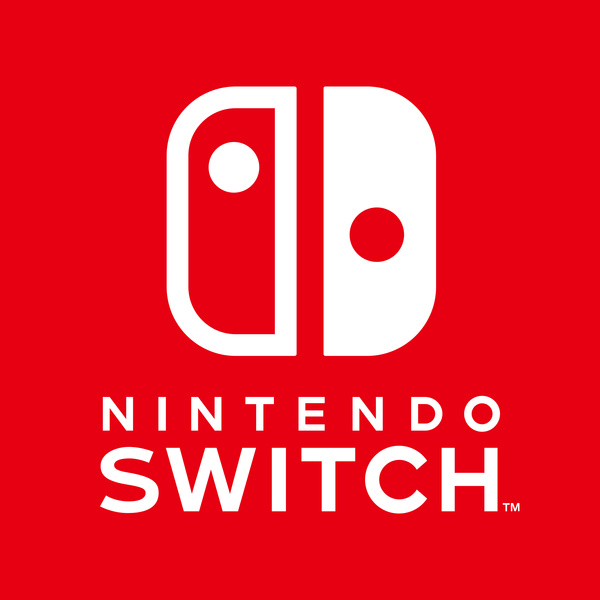 So what is the Nintendo Switch?
Well, it's a hybrid system. It comes in a dock by default, and is immediately switched to handheld mode when you remove the console from said dock. Once you're done, you can then unclip the controllers from the sides of the system and use them to play games in a more traditional way, with multiplayer games that don't necessary require multiple systems.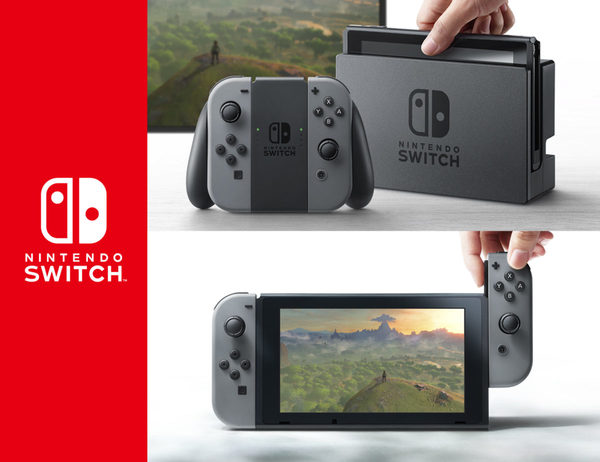 Power wise, there's not really much that Nintendo has confirmed here. Based on the video, it's seemingly more powerful than the Wii U, with Mario Kart 8, Splatoon and Zelda Breath of the Wild showing running on it.
It also uses cartridges, with one picture pointing out the game cards for the console: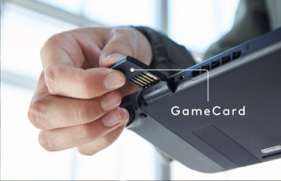 And can be used with its own pro controller, aka the Nintendo Switch Pro Controller. This can be seen here: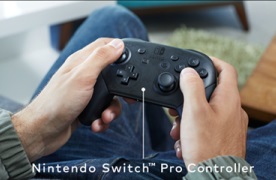 On the games front, details are scarce. We have seen the following in the preview video:
Splatoon
Mario Kart 8
Elder Scrolls Skyrim
An NBA game
A new 3D Mario game
The Legend of Zelda Breath of the Wild
But Breath of the Wild aside, the others could be anything from demos to ports or brand new sequels.
However, there was one thing they did confirm here. Namely, some of the companies developing for the system. These include:
505 Games
Activision
ARC SYSTEM WORKS Co.
Atlus
Audiokinetic Inc
Autodesk, Inc
Bandai Namco
Bethesda
Capcom
Codemasters
CRI Middleware Co. Ltd.
DeNA Co. Ltd
EA
Epic Games
Firelight Technologies
FromSoftware Inc.
Frozenbyte
GameTrust
GRASSHOPPER MANUFACTURE
Gungho Online Entertainment Inc
HAMSTER Corporation
Havoc
INTI CREATES CO. LTD.
KOEI TECHMO GAMES CO. LTD.
Konami
LEVEL-5
Marvelous
Maximum Games LLC
Nippon Ichi Software, Inc
Parity Bit Inc.
PlatinumGames
RAD Game Tools, Inc.
RecoChoku Co. Ltd.
Sega
Silicon Studio Corporation
Spike Chunsoft Co. Ltd.
Square Enix
Starbreeze Studios
Take-Two Interactive
TellTale Games
THQ Nordic
Tokyo RPG Factory Co. Ltd.
TT Games
Ubisoft
Ubitus Inc.
Unity Technologies
Warner Bros Interactive Entertainment
Web Technology Corp
As you can see, it's a pretty long list, and consists of most major third party developers and many of the more well known game engine makers. So there's a good chance popular titles like Call of Duty and FIFA will be on the NX in future.
But that's all Nintendo is going to tell us. This is because all other information (like launch games, date and specs) will be announced prior to its launch in March 2017. So, likely over the next few Nintendo Directs and at major conferences and stuff.
They did post a few pictures of the system though. Here are some of those, which show the Nintendo Switch in action: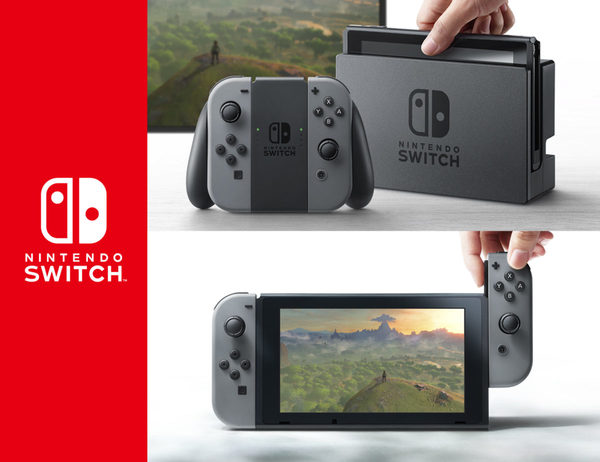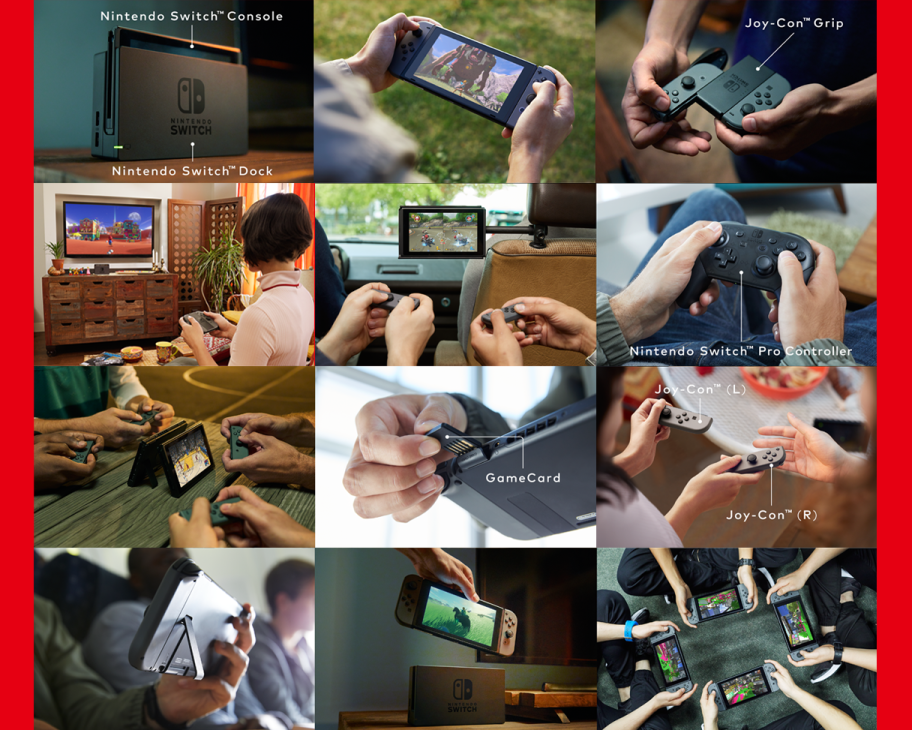 So what do you think of the console? Is it what you wanted? Or were you hoping for something more traditional and power focused?
Either way, post your thoughts about this at the Gaming Reinvented forums or on social media today!