Nintendo Stock Stolen at A14 Services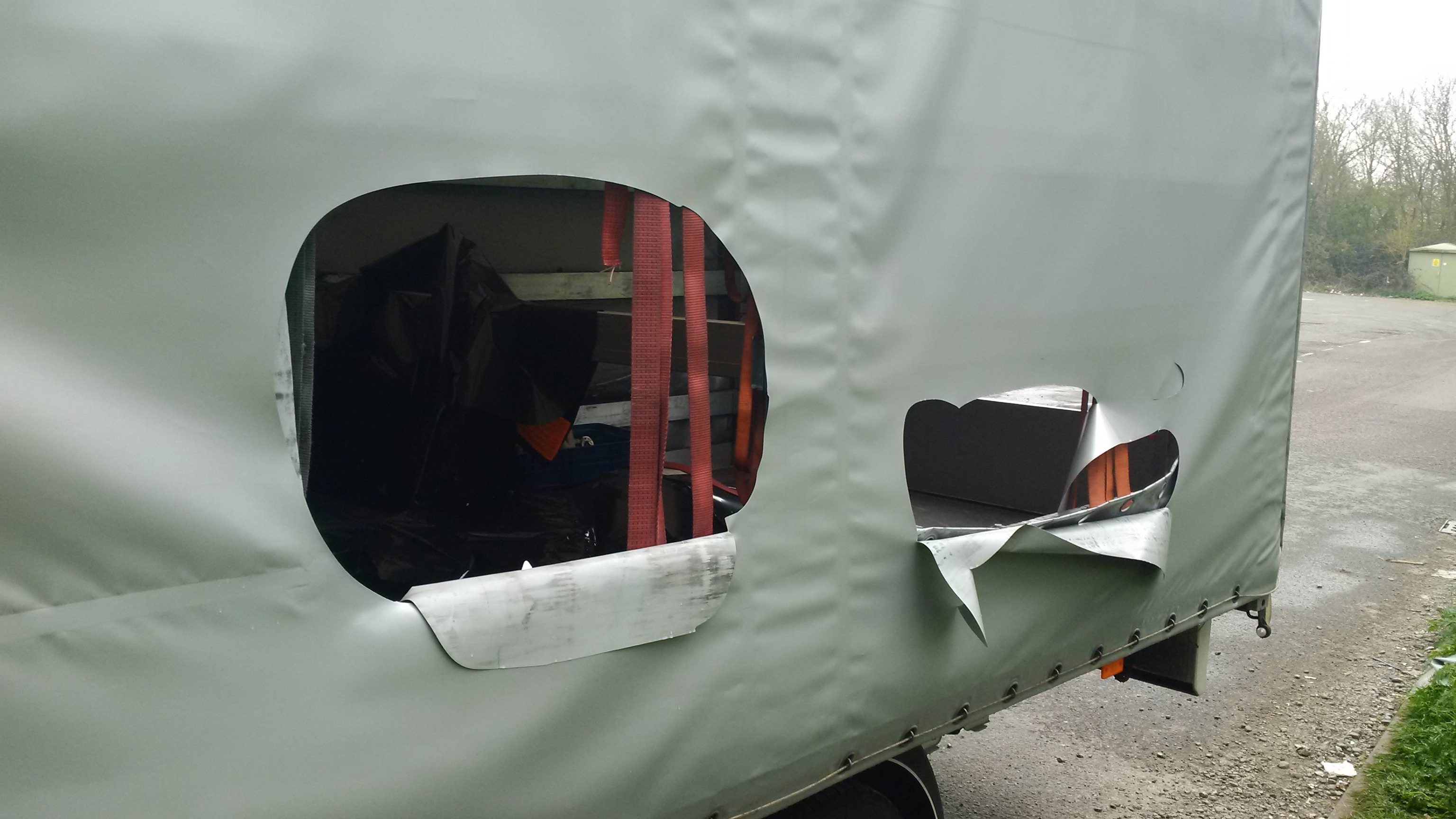 Nintendo UK seems to suffer a lot of heists, doesn't it? After all, a lorry carrying copies of Splatoon and its associated Amiibo was stolen less than a year ago.
And now, it's happened again. Thousands of pounds worth of Nintendo games have been stolen from a lorry at Thrapston's A14 services. The theft happened sometime between the 13th and 14th of April, with the thieves cutting through the side curtain of the lorry to take the games while the driver slept.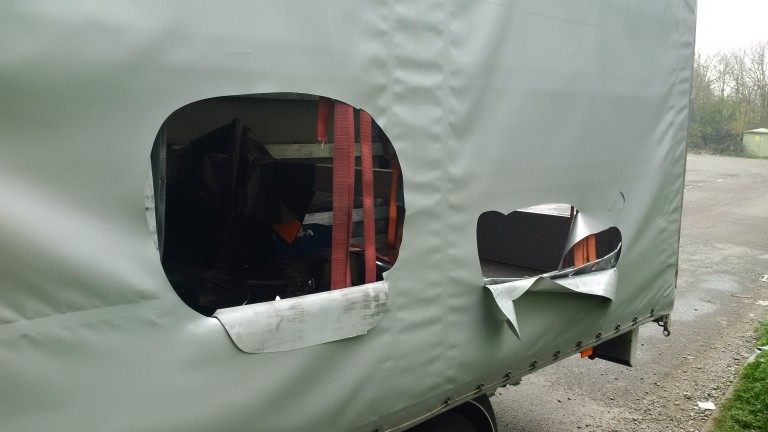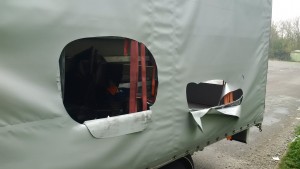 Above: The Nintendo Lorry the games were stolen from, showing the hole cut by the thieves
What particular games were taken? To be honest, no one knows as of this point. Some people (and media outlets) talk about Star Fox Zero potentially being affected, but that's just a guess. Either way, there's the possibility of pre-ordered games being delayed, so be prepared for the worst.
"Anyone with information on the crime should report it to the Northamptonshire police on 101", a police spokesman said. "Alternatively, they can call the independent charity Crimestoppers anonymously on 0800 555 111".
So yeah, if you have any information on the crime, contact the police now. And for Nintendo's sake, let's hope no more of their games get stolen from lorries this year, since the stolen Splatoon copies still haven't been recovered since the time they were stolen back in May last year.
Source:
Thousands of pounds worth of Nintendo games stolen from lorry parked on the A14 Thrapston services – Northamptonshire Police