Nintendo President Tatsumi Kimishima is Pushing for a Super Mario Bros Movie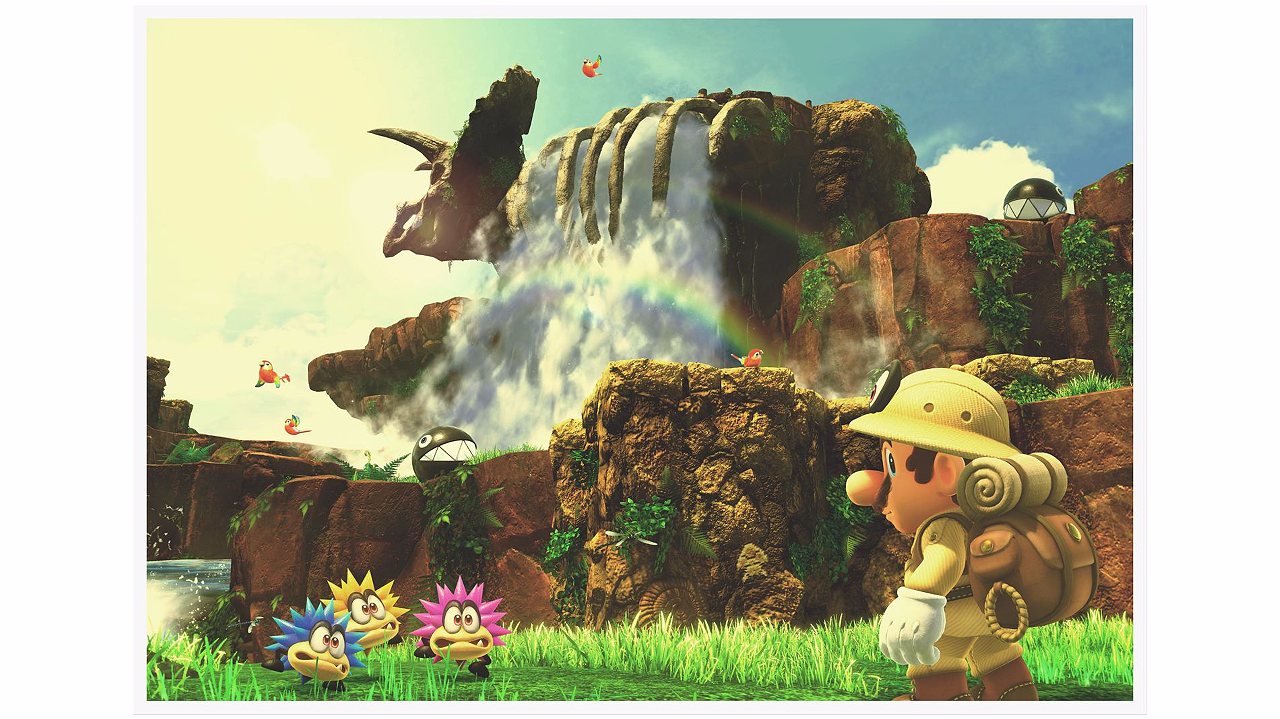 A while back, Nintendo announced they had plans to adapt their series to other mediums. Obviously Super Nintendo World was one result of this (being part of Universal Studios' theme park based on their titles), but adaptations to TV, movies and animation were said to be in the works as well, with Nintendo planning to work with partnered companies to produce such works.
And when it comes to a Mario movie, well it seems like Nintendo CEO Tatsumi Kimishima is even keener on the idea than you'd ever imagine. Why? Because as he said in a recent interview with the Kyoto Shimbun, he hopes to make an agreement with a partner about a Mario movie soon, complete with a following announcement and a full release by 2020. Here's the article about said comment courtesy of our friends at Japanese Nintendo.
It's a surprising statement from the Nintendo CEO, and provides good evidence that the rumours of Illumination Entertainment working on such a movie could be accurate.
However, you then have to wonder:
Would a new Mario movie really be a good idea in the first place?
I mean, not only did the first attempt go horribly wrong, but most of the other ones went pretty badly wrong as well. It's a series that's been plagued by 'adaptation decay' to the point it used to take up half the TV Tropes page.
And that's only logical given that Mario doesn't really have much of a story so to speak of. The RPGs do yes, but the actual main platformers Nintendo likely wants adapted? It's rarely more complex than 'Peach is kidnapped by Bowser', with even the likes of Odyssey only adding a few small tweaks to the formula.
As a result, it's kind of hard to imagine what Illumination Entertainment (or whoever else gets the rights now) could do with the series. Are they going to give the movie an excuse plot padded with random set pieces? Try and come up with a logical story that doesn't tie into any of the games? Set up an alternate universe in the same way as the cartoon series, movie, comic books and anime film?
It's difficult to know, and even more difficult to get right.
Which is not gonna be helped much by the push for a relatively early release date. After all, 2020 isn't that far away, and it's no time at all for a movie or game release. The fact Nintendo suggests that's even possible implies the company just wants the film out as quickly as possible, and isn't willing to give it much time for careful thought or even much of a post-production process.
But hey, it's interesting to hear none the less. So, what do you think about it all? Are you happy that Nintendo seems so keen on a Mario movie? Worried about it given the lack of story to adapt in the franchise?
Give your thoughts on the matter (and more) in the comments below or on social media today!
Source:
Super Mario Bros. movie should be ready for 2020! (Japanese Nintendo)