Nintendo Outlines E3 Plans for 2016!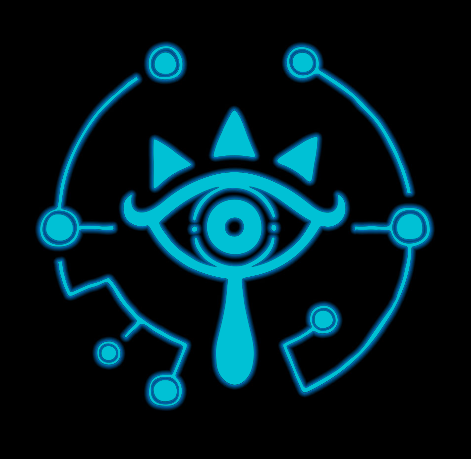 A short while ago, it was mentioned that the only playable Nintendo game at E3 2016 would be the Legend of Zelda. There would be no Nintendo NX titles. There would be nothing about the console itself. Nor would there be playable versions of titles like Pokemon Sun and Moon or Paper Mario Colour Splash.
Either way, the internet went crazy over it.
Well now they've given a few more details about their E3 plans. To cut a long story short, it will be their sole focus at the show. It will be the only playable game at said show.
And what's more, it seems like there won't even be a Nintendo Direct to go with it. Instead, their presentation will start on 9 a.m. PT Tuesday, June 14, when Reggie will introduce Treehouse Live. Which will be dedicated to a day of live streamed footage of The Legend of Zelda. Okay, it will have interviews and other behind the scenes stuff to vary it up a bit, but it's still all about the one game.
Nintendo of America is also holding a contest on Twitter where a lucky fan can win a trip for two to E3 to play the game. To enter, they must tweet to @NintendoAmerica about what the series means to them, while using the hashtags #MyZeldaLegend and #NintendoSweepstakes. As seen in Nintendo's Twitter post here:
Tell us what the Zelda series means to you w/ #MyZeldaLegends & #NintendoSweepstakes & you could join us at #E3! pic.twitter.com/dhBzd85BpY

— Nintendo of America (@NintendoAmerica) May 5, 2016
So what can I say about these E3 plans?
Well on the positive side, this does look like it's going to be an amazing game. The trailers for it looked really good, the open world aspect seems promising and the Sheikah symbol on Nintendo's E3 site implies that it'll somehow expand on the group's backstory in some way. So for those of us who are Zelda fans, the game shouldn't disappoint.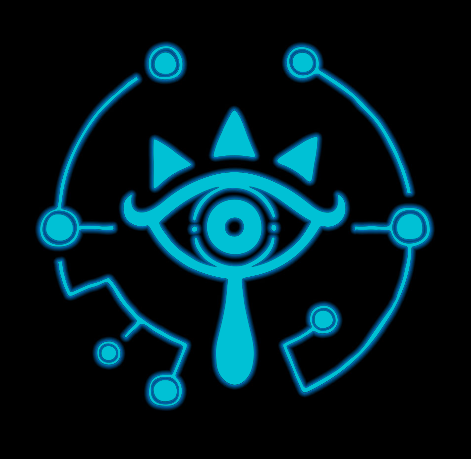 Above: Something that will excite many a Zelda fan. Especially the ones that like Ocarina of Time or Skyward Sword.
The problem is that not everywhere is a fan of the Zelda series. Sure, about 20 million people obviously are, as seen by the sales numbers. But another few hundred million prefer Mario or Pokemon or Metroid or Super Smash Bros or well… just about any other franchise that Nintendo owns. For these people, Nintendo's E3 presence is completely uninteresting to them. There's no reason for them to watch any coverage of Nintendo's event. So off the bat, Nintendo have restricted their E3 audience to the Legend of Zelda fanbase. That's not a good move.
There's also the obvious worry that it could all go wrong. I mean, Nintendo isn't perfect. They've made mediocre games in popular franchises, and they're going to continue to make them in future. That's just how the world works.
But with the new Legend of Zelda game being the only Nintendo related thing at E3, they literally have zero room to mess this up. If the game has an underwhelming first trailer or the coverage starts out in a boring way, then Nintendo will instantly becoming the laughing stock of the internet. If the game outright looks bad or broken in some sense… well, now they've got a situation on par with Wii Music's announcement and the rest of the E3 2008 disaster. They can't afford that to happen, since their reputation is already at an all time low with such hated games as Metroid Prime Federation Force and Paper Mario Colour Splash just around the corner.
They also can't afford to have Zelda U as a mediocre game because of it's likely role as a Nintendo NX launch game. A good Zelda game will sell people on the new console, like Twilight Princess did for the Wii. A bad one could just about kill the hype outright.
Either way, it's a risky move Nintendo are making here. Will a one game E3 pay off? Hard to say. But the new Zelda game just has to live up to the hype now, since Nintendo have no margin for error and are resting their hopes for the next ten or so months on this one title.
The Original Press Release:
EDMOND, Wash.–(BUSINESS WIRE)– Nintendo will transform its booth at the E3 video game trade show next month in Los Angeles to immerse fans in the world of the newest game in The Legend of Zelda franchise – playable for the first time ever at the show. To ensure attendees are able to truly experience the freedom of exploration the game offers, The Legend of Zelda for Wii U will be Nintendo's focus of the show this year, and will be the only playable game in Nintendo's booth via extended demos.

Nintendo's kickoff to the E3 show happens at 9 a.m. PT Tuesday, June 14, when Nintendo of America President and COO Reggie Fils-Aime introduces Nintendo Treehouse: Live, which will be dedicated to a day of live-streamed gameplay of The Legend of Zelda. (Graphic: Business Wire)

"At E3 this year, we're treating people to an immersive Zelda experience," said Scott Moffitt, Nintendo of America's Executive Vice President of Sales & Marketing. "By giving attendees extended hands-on time with this remarkable game, they'll be able to get a much deeper understanding of something new for the franchise."

Nintendo's kickoff to the E3 show happens at 9 a.m. PT Tuesday, June 14, when Nintendo of America President and COO Reggie Fils-Aime introduces Nintendo Treehouse: Live, which will be dedicated to a day of live-streamed gameplay of The Legend of Zelda. This will be the world's first in-depth look at the game, which will also include commentaries by Nintendo developers. The Legend of Zelda gameplay will be streamed from the E3 show floor via Nintendo's channels on YouTube and Twitch, as well as on http://e3.nintendo.com. The stream will include game coverage, behind-the-scenes info and plenty of fun.

Series Producer Eiji Aonuma has said that this new installment in The Legend of Zelda franchise will be a clean break from the conventions of previous games, removing boundaries that forced players to follow a set path and introducing new gameplay that has not been experienced in previous games in the series.

While people everywhere will be able to watch The Legend of Zelda gameplay online, one lucky fan and a companion will be flown to Los Angeles to enjoy the action in person and be among the first to play the game on the show floor. Between now and May 10, Nintendo is offering a sweepstakes on Twitter for a chance to win a trip for two to E3 to play the game. Anyone who tweets @NintendoAmerica a note about what The Legend of Zelda series means to them while using the hashtags #MyZeldaLegend and #NintendoSweepstakes will be entered for a chance to win. Fans can share messages about their favorite games, characters or memories of the franchise. Nintendo will select a winner at random. The prize package includes airfare for two, a hotel stay, tickets to E3, a $500 prepaid VISA debit card. For all the details about the sweepstakes, visit http://e3.nintendo.com/#section-sweepstakes.

To stay informed about Nintendo's presence at E3, visit http://e3.nintendo.com.

NO PURCHASE NECESSARY. Open to legal residents of the U.S. and Canada (excluding Quebec), age 18 or older. Odds of winning depend on number of eligible entries received. Sweepstakes closes 5 p.m. PT May 10, 2016. Math skill test question required for Canadian residents. Limit one entry per person. 1 prize winner will be selected at random to receive one (1) trip package that includes: two (2) round trip tickets or ground transportation to Los Angeles, CA, four (4) nights lodging, two (2) passes to E3 and $500 Prepaid VISA Debit Card (ARV $4,190). Sponsor is Nintendo, not Twitter. See Official Rules at http://e3.nintendo.com/sweepstakes-rules for more details.

About Nintendo: The worldwide pioneer in the creation of interactive entertainment, Nintendo Co., Ltd., of Kyoto, Japan, manufactures and markets hardware and software for its Wii U™ and Wii™ home consoles, and Nintendo 3DS™ and Nintendo DS™ families of portable systems. Since 1983, when it launched the Nintendo Entertainment System™, Nintendo has sold more than 4.4 billion video games and more than 693 million hardware units globally, including the current-generation Wii U, Nintendo 3DS and Nintendo 3DS XL, as well as the Game Boy™, Game Boy Advance, Nintendo DS, Nintendo DSi™ and Nintendo DSi XL™, Super NES™, Nintendo 64™, Nintendo GameCube™ and Wii systems. It has also created industry icons that have become well-known, household names such as Mario™, Donkey Kong™, Metroid™, Zelda™ and Pokémon™. A wholly owned subsidiary, Nintendo of America Inc., based in Redmond, Wash., serves as headquarters for Nintendo's operations in the Western Hemisphere. For more information about Nintendo, please visit the company's website at http://www.nintendo.com.
Source:
Nintendo PR New Zelda to be Shown at E3 via Treehouse Live – GoNintendo