Nintendo Files Trademark for 1080 Snowboarding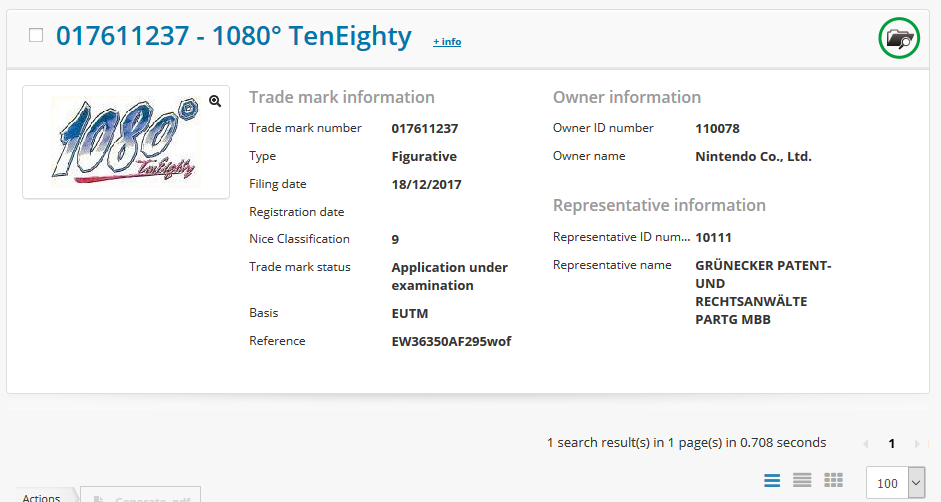 Back in the olden days, Nintendo made a couple of sports games with more realistic settings and gameplay. Named 1080 Snowboarding and Wave Race respectively, these games become pretty big on the N64, before being followed up by better sequels on the GameCube and vanishing in history therefore after.
Fortunately for fans though, it seems hope may be at hand here. Why? Because as Pixelpar shows us on Twitter, Nintendo have just filed a new trademark for 1080° Snowboarding. This implies the company hasn't given up on the whole deal, and actually does see potential for the franchise in future.
Nintendo has filed a trademark registration for 1080° Ten Eighty.

1080° Snowboarding was first released on N64 in 1998, hitting the Wii's Virtual Console 10 years later (in 2008). The sequel "1080° Avalanche" was released on GameCube in 2003. pic.twitter.com/VJ8wcesbv8

— Pixelpar (@pixelpar) 9 January 2018
And it makes us wonder what exactly could be in store here. Okay, it's quite possible it could be something uninteresting. Like say, a Virtual Console released on the inevitable Switch Virtual Console post Nintendo Direct.
But at the same time, it brings a bit of hope that an all new game could be coming for the system instead. That's good news for sports game fans, as well as for Nintendo fans in general. After all, Nintendo's always struggled to get those types of games on their system, and games in the snowboarding genre have gotten even rarer in the last few years as well.
So, to see this trademark brings a bit of hope back to the whole deal. Perhaps even illustrates that even seemingly forgotten N64 era franchises like this one won't be completely forgotten by the company or the industry as a whole.
However, what do you think? Are you happy Nintendo seemingly remembers 1080 Snowboarding? What could this trademark registration actually mean?
Post your thoughts on the matter here or at the Gaming Latest forums today!