Nintendo Announces E3 2017 Plans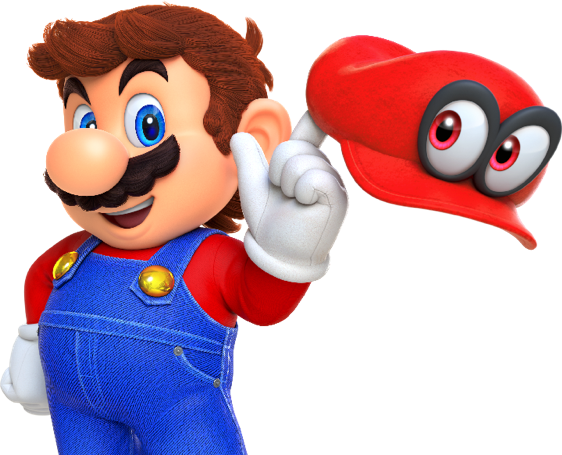 With E3 2017 coming up in under a month, many people have been excited about what Nintendo might bring to the table. After all, last year was a major shakeup of the formula, with Zelda Breath of the Wild being showcased for three days straight. And with comments going around that Nintendo would have a 'big' E3 this year, it's only natural to wonder what exactly that all means.
Well, now we know. Because Nintendo have now revealed their plans for E3 2017 on their website. Here's their site illustrating exactly what they're going to be doing at the event.
As you can see, Super Mario Odyssey will be a heavily promoted game at their E3 2017 booth. Not surprising really, it's one of their biggest games of the year. But either way, the title will be available for attendees to play at the event itself, and people watching from elsewhere will get new details about the game via their Digital Event.
Other games to be shown there haven't been announced yet, but Reggie's comments on Fox News imply a wide variety of them are going to be showcased here:
E3 is always a big time for Nintendo. We look at each E3 as a unique opportunity to tell our story. And we're gonna have a big E3 this year. We're going to be showcasing a variety of games. We will have experiences for… consumers will be able to attend the show for the very first time. So I'm not gonna tell you all of the various games and all of our little secrets for E3, but I can tell you that E3 is going to be a major opportunity for us to showcase not only Nintendo Switch, but also content coming to Nintendo 3DS.
This means that while Super Mario Odyssey is the main course, it's certainly not going to be Nintendo's only big announcement at the event.
And that event itself is also receiving a few changes too. That's because it's not called the Nintendo Digital Event any more. Instead, it's being renamed Nintendo Spotlight. Why did they make the change? Not sure really. Probably because it's a much better name in general.
As for when it airs… well that'll be June 13th at 9AM PT/12PM ET. If you're not in America, well here's a Reddit post saying how that converts to other time zones. Like say, 4PM GMT or 5PM BST for those UK based fans out there.
It's a pretty convenient time of day really. Morning or noon in America, and just after school or work finishes in Europe. Nothing like the midnight timings many Nintendo Directs had. Or that Nintendo Switch Preview Event at 3 in the morning.
Outside of their trailers and previews, there are some other interesting goings on with Nintendo at E3 2017 too. For example, they're running tournaments for Splatoon 2 and ARMs at the show as well. These tournaments will both be at Nintendo's booth, and will be a way for top level players to try out the titles prior to their release date.
Finally, Nintendo Treehouse Live will also return. This will kick off right after the Nintendo Spotlight video (from June 13-15th) and showcase various Nintendo 3DS and Switch games. So yeah, you'll be able to see more of Nintendo's upcoming games in that format too.
And that's their event. Do you like the sound of it? Do you think it'll be a good way to showcase the various games they're working on?
Post your thoughts here or at the Gaming Latest forums today!