New Sonic Mania Zone Spotted at Vegas' Licensing Expo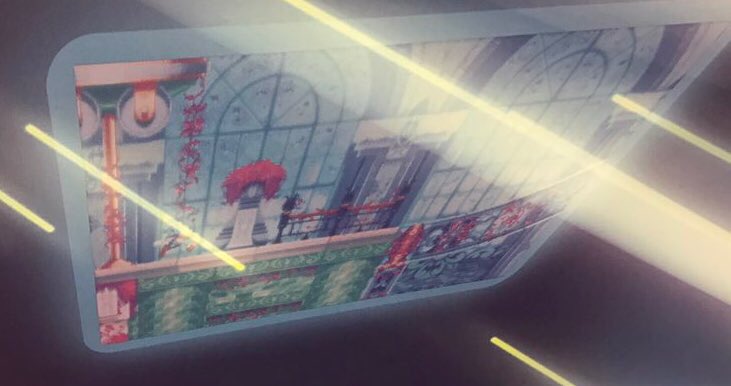 When it comes to Sonic Mania, we've seen a fair few levels already. There's been a desert level, based on a scrapped zone in the classic trilogy. A new take on Green Hill Zone, which is basically law for the franchise now. A city level set on skyscrapers called Studiopolis Zone.
Basically, we know about a decent amount of the levels. But now it seems another one has been seen too!
Yes, as the title suggests, footage of a mysterious new Sonic Mania level has been spotted at the Vegas' Licensing Expo. This was found by a user called BionicBuzz on Twitter, who forwarded it onto BlueParadox to share the news online.
So here's the latter's tweet on the subject:
It seems that a brand new zone for Sonic Mania has been spotted at Vegas' Licensing Expo! (Thanks to @BionicBuzz for the picture) pic.twitter.com/GSpkjijjgs

— BlueParadox (@BlueParax) May 24, 2017
Plus a cleared up version of the pic courtesy of Source Gaming's Nirbion:
@BlueParax @BionicBuzz np, also added a little bit contrast and stuff 👌 pic.twitter.com/ceb1VZ3tBD

— Nirbion 피자 (@Nirbion) May 24, 2017
As you can see, it seems to be a sort of… castle type environment. This is unusual for the Sonic series (especially in 2D), and has led to some interesting speculation about what exactly it means. These possibilities for the level include:
It being a hotel, based on the old fashioned décor and colour scheme
Or a water palace/temple.
Perhaps a laboratory of some kind, set in an old building. I mean, Eggman has certainly taken off lots of old structures like this before, hasn't he?
Heck, I've even seen suggestions of it being a greenhouse or floating temple. Either way, it's a unique zone concept, and one that wouldn't fit too out of place in a Castlevania game. Like the one likely to be announced to go with the TV show!
But hey, what do you think? Does this mystery level interest you?
Post your thoughts on it here or on social media today!