Mario + Rabbids Kingdom Battle: First DLC Pack Released!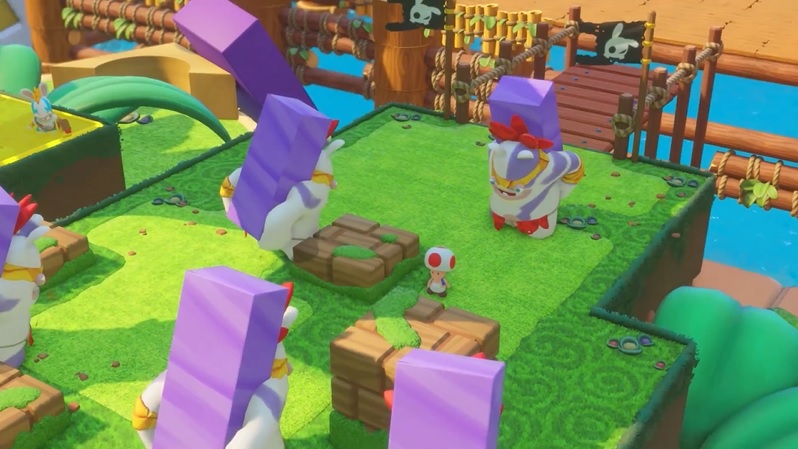 Back in August 2017, it was announced that Mario + Rabbids Kingdom Battle was going to be getting a season pass, with this pass letting players get two DLC packs that'd be released later that year. One of them would be in Autumn, with new solo challenges and co-op maps, whereas the other would be in 2018 with 'unexpected story content'.
All pretty standard stuff for a game like this, except for two things:
We had no idea what was in said DLC packs
Nor any information about their actual release dates
So, while we knew that DLC was coming, we didn't really know anything too concrete about it.
Until now. Because just a few days ago, Ubisoft released the first DLC pack for the game! Titled the 'Ultra Challenge Pack', this pack contains some extremely difficult levels for the very best Mario + Rabbids fans. Like the ones shown in the following trailer:
So, if you're a fan of the original game and want more of it, it's definitely something to try out. It's certainly more of a challenge than the original game was.
As for the second DLC pack?
Well, no official release date has been announced for that one. However, receipts for the game (and many media reports) indicate it's coming on January 16th 2018. What's more, that's likely all but confirmed now, given how the first pack's release date was first seen on the same receipts before being proven correct by the surprise launch.
This means that any Mario + Rabbids fans bored of the first DLC (or just wanting the more substantial one) won't be waiting long for it. Good news all round then. Especially given how it puts the game's DLC release cycle on par with Zelda Breath of the Wild.
But what do you think about it all? Are you likely to try out the new Mario + Rabbids DLC now it's been released?
Or are you waiting for the second, likely more substantial DLC pack instead?
Post your thoughts in the comments or on social media today!