Mario Explores Donkey Kong Island in Super Donkey Kong 64!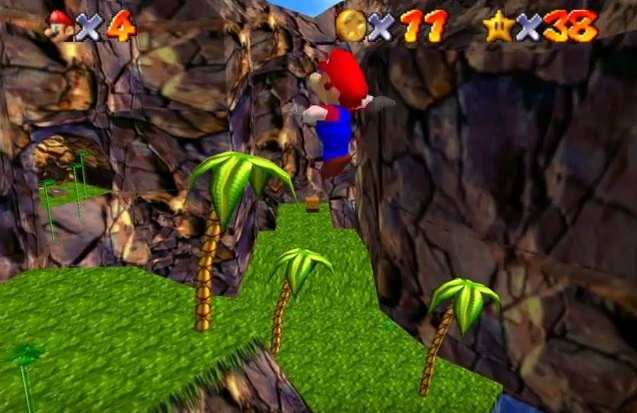 Do you ever want to see a return to the version of Donkey Kong Island featured in Donkey Kong 64? Or just see how the game would work if Mario was the main character?
If so, you're in luck! Youtuber and Super Mario 64 hacker Kaze Emanuar has just released Super Donkey Kong 64, a hack of Mario 64 that sends Mario to the various worlds and locations of DK's Nintendo 64 adventure! Here's the release trailer:
So what's interesting about? Well, for one thing, it has references to both Donkey Kong Country and the arcade Donkey Kong games, with Mario's original love interest Pauline visiting DK Isle alongside Mario. It also has extra moves like the spin jump, and level specific stuff like super high jumping from special pads (ala Banjo-Kazooie). Add in various Mario style missions added into each of the levels and other intriguing changes, and it should at least be a good nostalgia trip for anyone wanting to return to the Nintendo 64 days.
You can get it from the creator's Google Drive here:
Super Donkey Kong 64 – Google Drive
What do you think about this interesting Super Mario 64 hack? Are you interested in exploring Donkey Kong Island with Mario and friends?
Source:
Donkey Kong 64 Hacked into Super Mario 64 – Mario Party Legacy