Luigi's Mansion Arcade is Coming to North America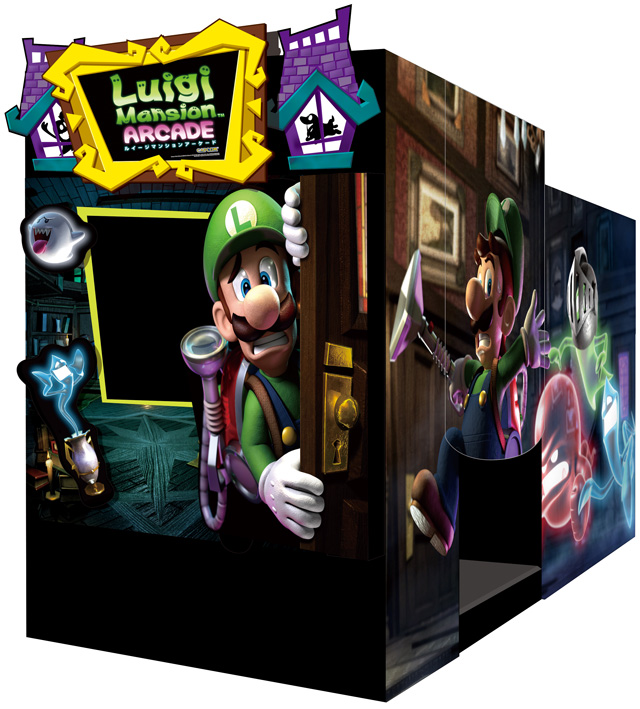 So a couple of weeks ago, we talked about Luigi's Mansion Arcade, an arcade adaptation of Luigi's Mansion Dark Moon that had players trying to capture ghosts and explore mansions in first person.  Here's a trailer showing the game in action:
But while there were originally some fears that the game would remain exclusive to Japanese arcades, it seems like that's no longer the case.  North American restaurant chain Dave & Buster's has now gotten their first machine for the game, located in their Addison Illinois location. What's more, it seems like there may be interest in getting additional copies of the game and placing them in some of their other locations across the country.  Here's their Twitter post confirming the game's arrival:
#Luigi Mansion™ Arcade has just arrived in #Addison, IL straight from Japan! Hurry in for your chance to play TODAY! pic.twitter.com/3CcGcpthEb

— Dave & Buster's (@DaveandBusters) October 7, 2015
It's been even been retweeted by Capcom's official Twitter account for the game:
https://twitter.com/LuigiMansion_AC
So Luigi's Mansion Arcade is now available outside of Japan, and should be hopefully be coming to more locations in future.
Now let's just hope Nintendo does the same thing here as they did for Pokken Tournament and decides to release the game as a Wii U exclusive in the foreseeable future…