Lobodestroyo Still in Development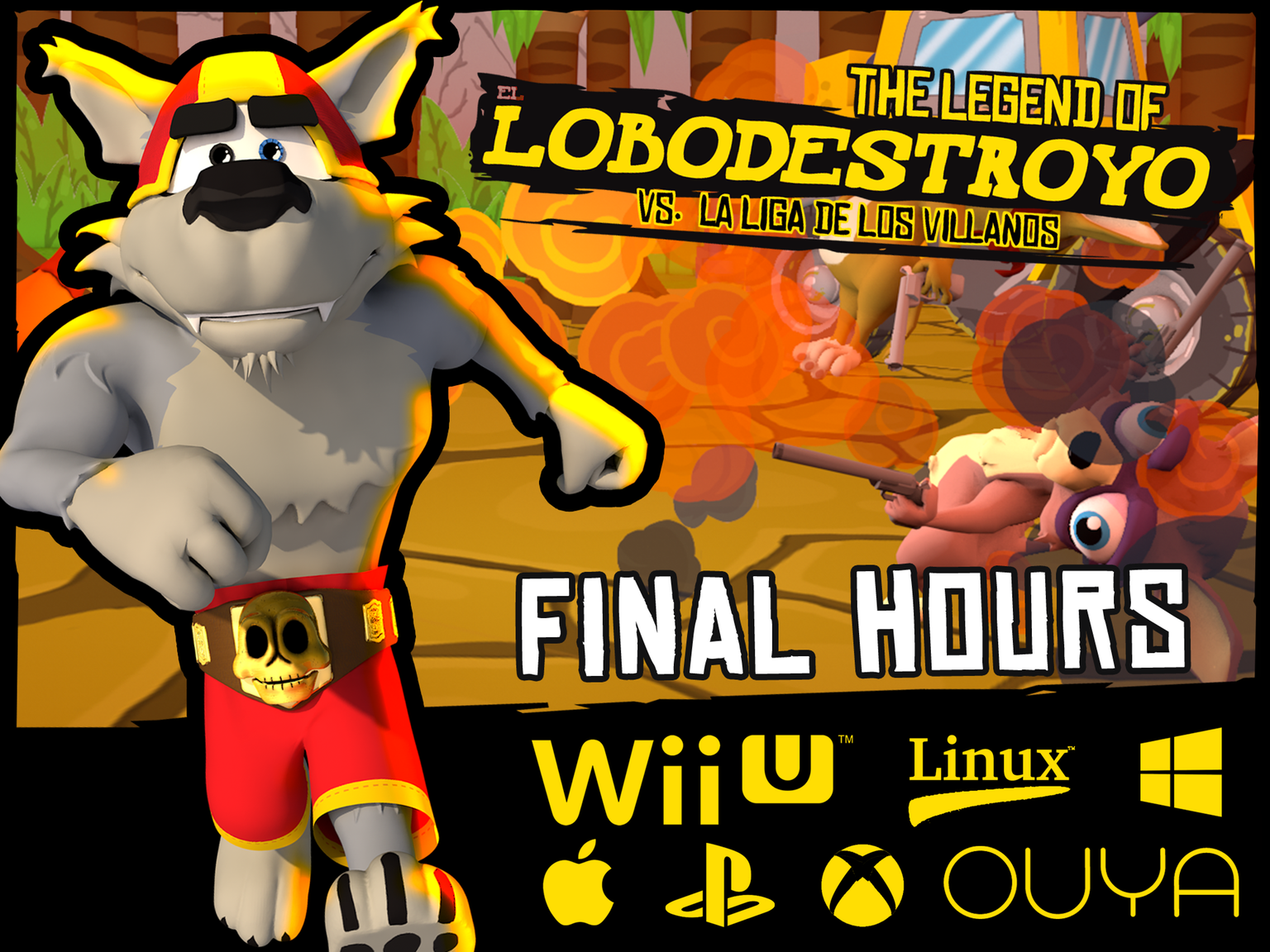 Ever since we interviewed James Guy at Lefthanded Games about its development, you may have noticed that news about Lobodestroyo was a bit thin on the ground. Nothing about new levels, nothing about characters, few new videos being posted… it seemed like the game had hit a rough patch or two. Or got quietly discontinued.
Above: The original Kickstarter promo for Lobodestroyo, a N64 style 3D platformer.
Fortunately though, that's not the case. Lobodestroyo is still in development. So why are updates so slow?
Work. And life in general.
As James Guy of Lefthanded Games says in an interview with Cliqist, the team has to work on this game around their full time jobs and family lives:
[Working full time jobs] has impacted development far more than I anticipated at the outset of the project. The size and scope of our game has been changed a few times to accommodate the shortage of available time, but the simple truth is that making games takes a lot of dedicated time and effort- which is something our team has been struggling with as we maintain our day-to-day lives/jobs/families.

We are at a stage right now [where] we are restructuring the team; bringing on new people, and shuffling the responsibilities of others. New servers, a developing different project management workflow, getting new guys up to speed, writing design documentation.
I know exactly what they mean here. Remember, the very site you're reading (Gaming Reinvented) isn't a full time project either. That too has to be done in my free time, outside of the eight hours a day my job takes.
And trust me, it is absolutely exhausting. You've worked all day, you want to relax and yet here you are working even more hours on a project that's not really paying for its own upkeep. It's the kind of stress that drives you to insanity.
That's just writing. Game development is ten times worse. Even more so if the game you're making is an epic Banjo-Kazooie esque 3D platformer that's meant to feel on par with modern triple A titles and you're stuck coordinating a team of other people in much the same situation. Remember, 3D platformers are rare in the indie scene because they're difficult to make compared to simpler genres. It's been done… once or twice, but that's only really in the context of fan games where most of the resources are already made for you.
Either way, I understand full well why Lobodestroyo is taking a while to make, and all I can see to the team at Lefthanded Games is to keep going and take as much time as you need. It's not the end of the world if the game takes a few years, or gets delayed a bit because of any personal issues you might be having. Don't work yourselves to death through stress, cause at the end of the day, it is just a game.
Source: