Legendary Pokemon and PvP Battling Coming to Pokemon GO This Summer!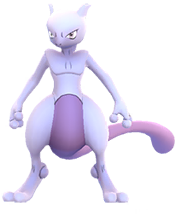 Ever since Pokemon GO was released, there has been some speculation about when legendary Pokemon would be available for the game. They're in the data, they've been spotted in alpha testing and they've actually ended up in people's possession once or twice, but up until now, there's never been an official way to get them in game.
But that's all about to change! Why? Because according to a recent interview, legendaries and PvP functionality are coming this summer!
Here's the quote confirming it by Niantic's Mathieu de Fayet in Brazilian newspaper O Globo:
Right now we are working on some [features] that are due to hit this summer (in the northern hemisphere), such as giving more value to the choice of the teams, releasing Legendary Pokémon and introducing PvP.
There's no denying that. He's saying legendary Pokemon and PvP battles are coming soon, along with other changes to team building.
So yeah, good news for anyone playing Pokemon GO right now. You'll be able to get legendary Pokemon soon, and player vs player battles are likely going to follow soon after.
As for the rest of us… well, it's possible these additions may actually breathe some life into the game. Sure it won't become as popular as it was in June last year, but hey, at least there'll be a bit more to it than catching Pokemon and taking on gyms soon. That's something good for the game at least.
But what do you think about it? Are you excited about the possibility of Pokemon GO getting legendary Pokemon and PvP battles soon? And how likely do you think it'll be that said features will bring back interest in the game?
Post your thoughts on this (and more) here and on the Gaming Latest forums today!
Source: