The Legend of Zelda Breath of the Wild: Review Roundup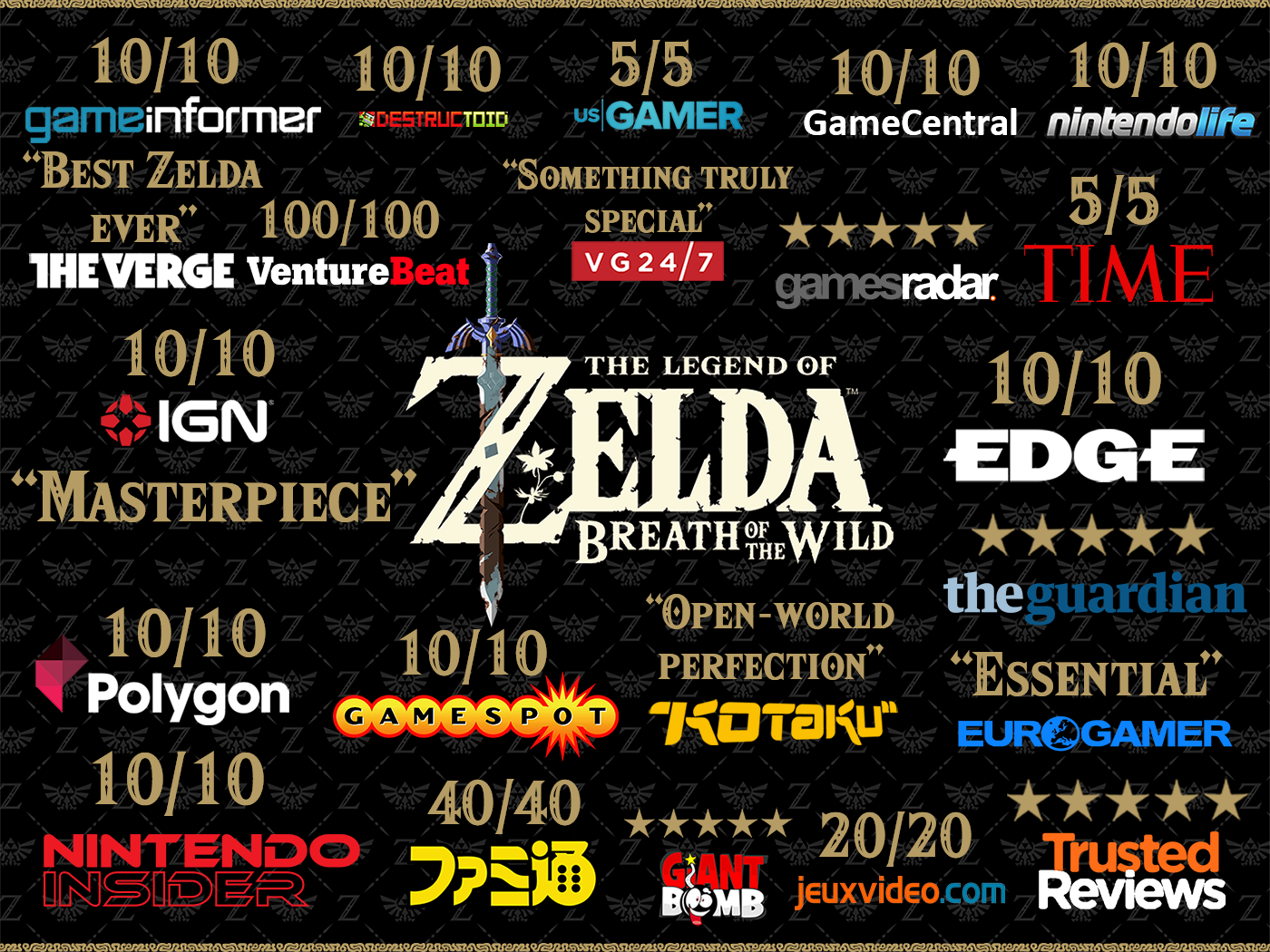 Hey everyone. It's review round up time again on Gaming Reinvented, the series where we have a look at a new game and well it's doing in the review score category. And today, we're focusing on the Legend of Zelda Breath of the Wild.
But this is no ordinary roundup. And there's a really good reason for that.
Basically, Breath of the Wild is pretty much a perfect game. Every single major critic on the internet has given it a perfect score (or very close to it). As you can see in this critic roundup image by Dystify: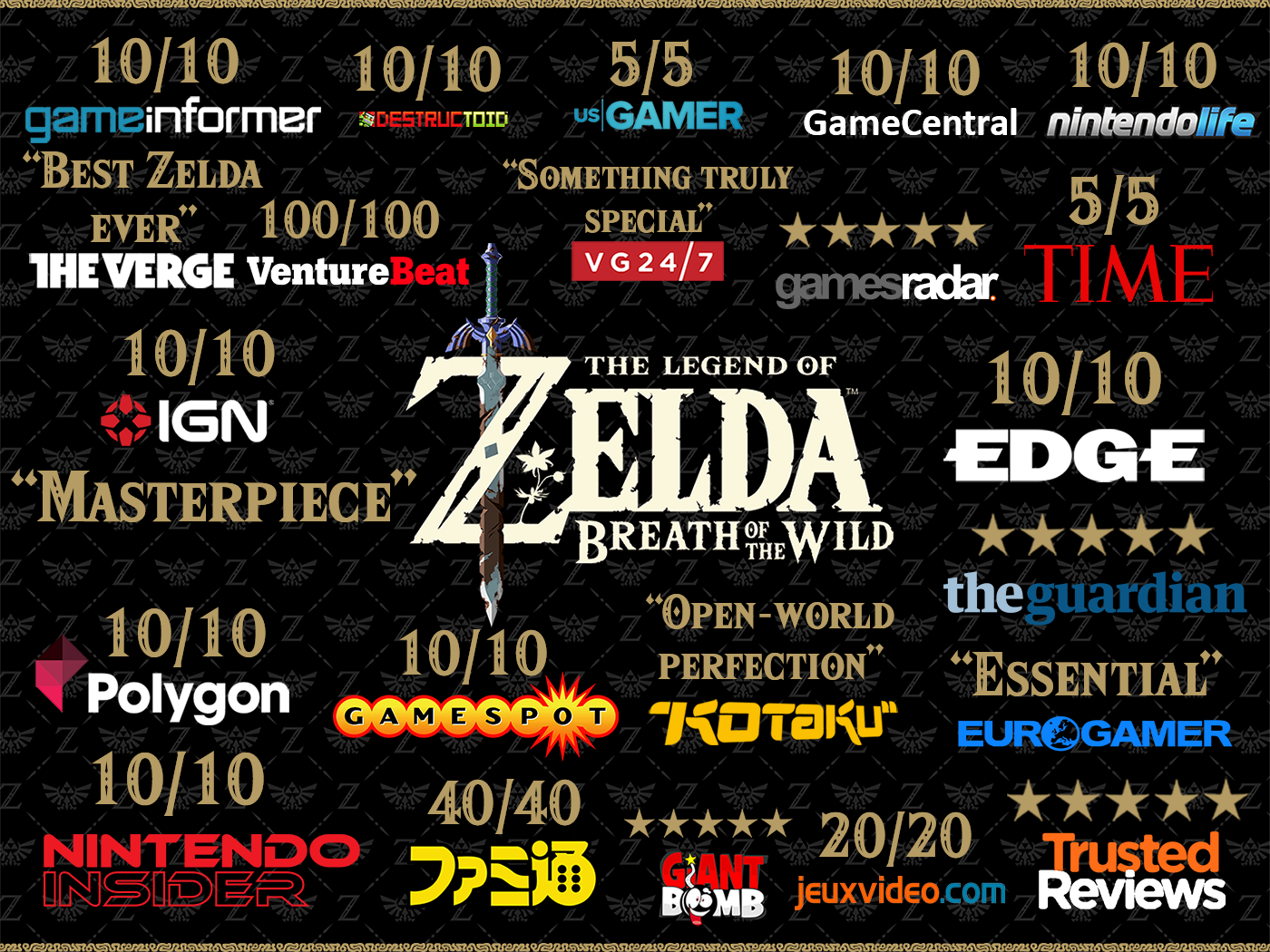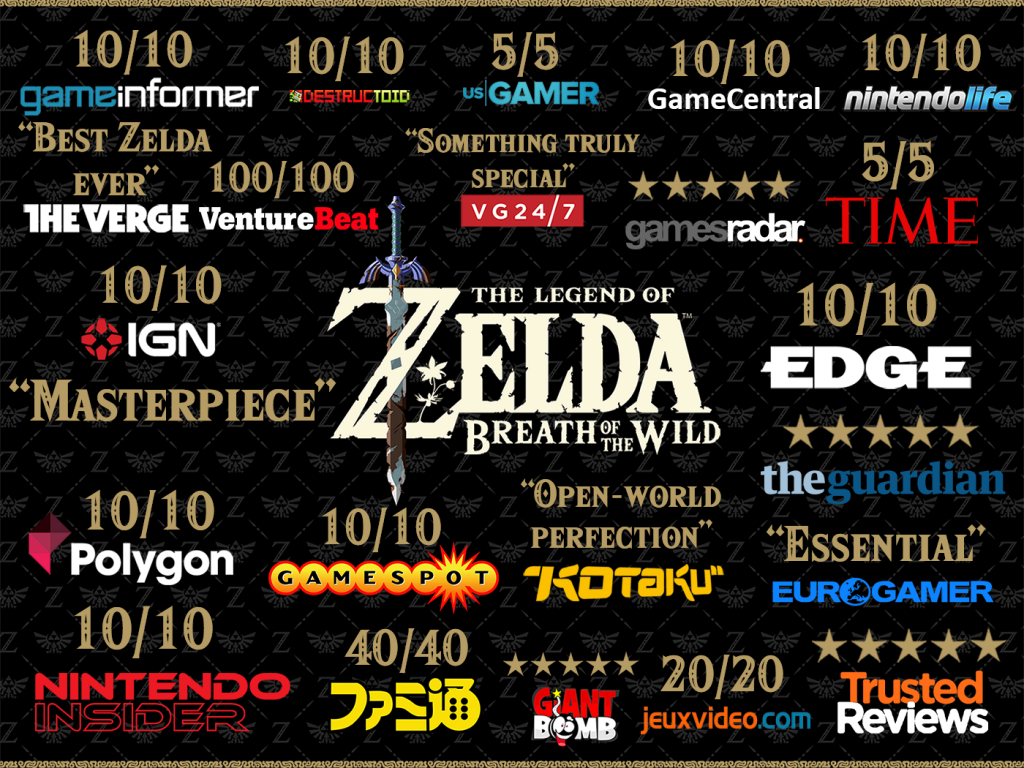 As well as on Metacritic. There it's joint second on the 'highest rated games of all time' list. As in, just one point away from Ocarina of Time. From being seen as the best game ever made: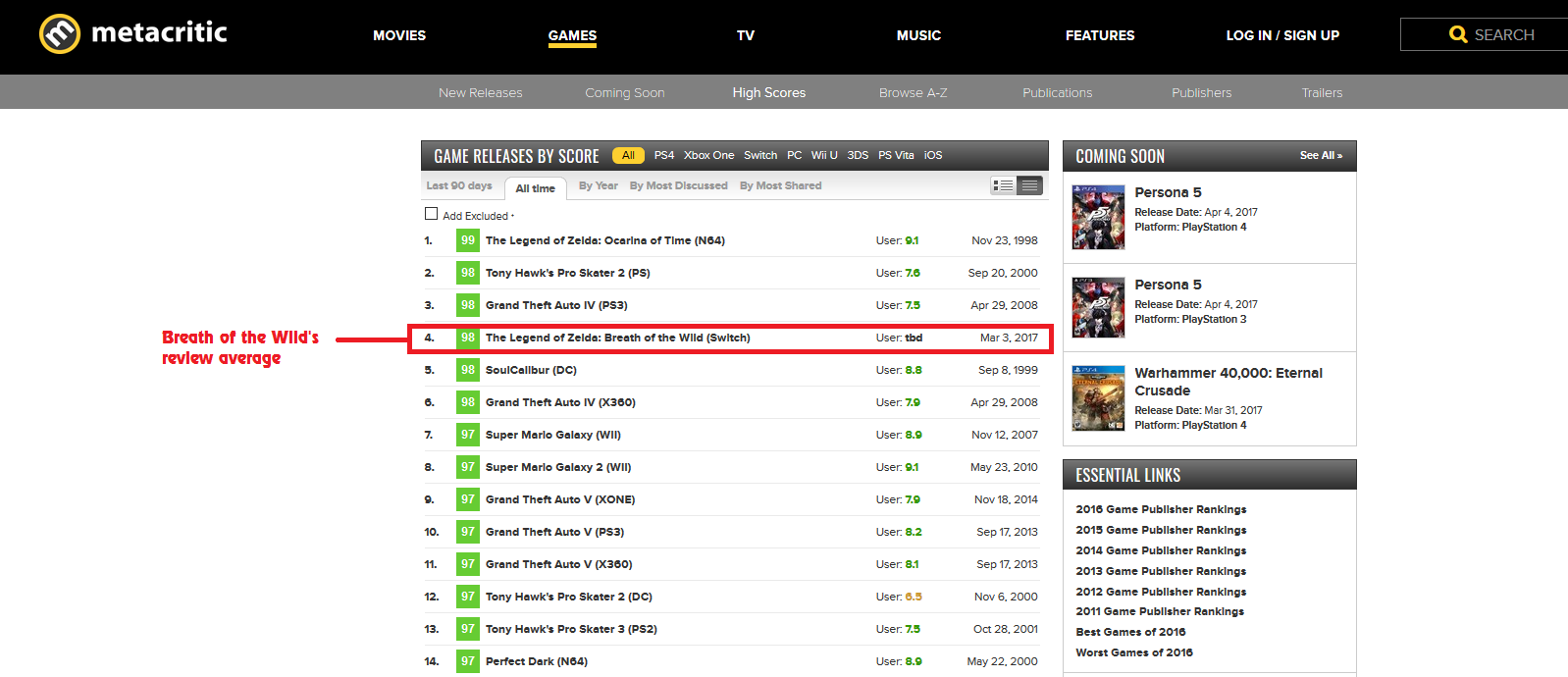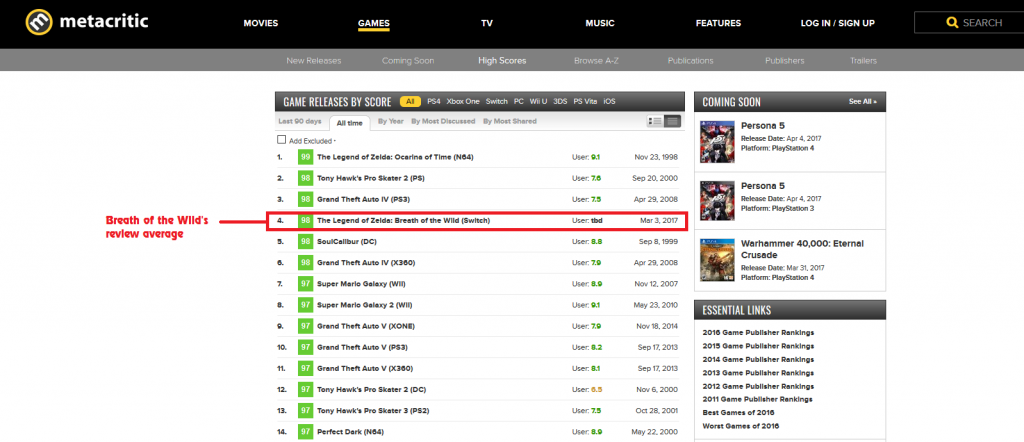 So hey, no point even summarising the reviews now. It's an amazing game, and pretty much no one out there is going to give it a negative (or even average) review score.
Instead, just rejoice knowing that you'll be playing one of the best games ever made tomorrow, and that Breath of the Wild is likely going to do to the series what Ocarina of Time did so many years before. Completely reinvent it from the ground up, laying the framework for the many more great games to come.
It's an awesome game. Simple as that.
Source:
The Legend of Zelda Breath of the Wild Review Thread (Reddit Games)