Is the Postponed Nintendo Direct Coming This Thursday?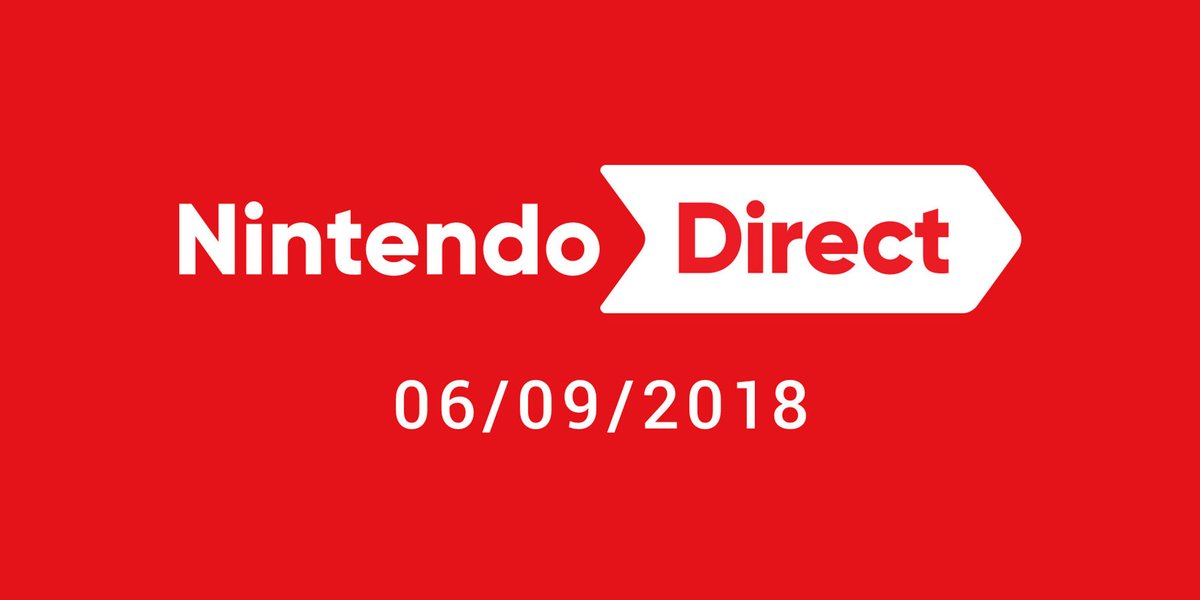 Late last week, Nintendo announced their upcoming Nintendo Direct was postponed. This was due to an earthquake on the Japanese island of Hokkaido, with the company postponing the presentation to respect those affected by the disaster.
And as expected, this led to much speculation about when the Direct would eventually be aired. Would it be the next week? Maybe the one after?
Heck, maybe the Direct may have been pushed back even further. No one really knew for sure, and your guess is as good as ours in regards to its situation.
However, now it seems we may have a date for it! Yep, thanks to a bit of Splatoon 2 datamining and teasing social media announcements, it seems the Direct may be set to air on the 13th of September 2018. Or for those not looking at a calendar, this Thursday for short.
This is because of two things. Firstly, this social media post by the developers of the (currently) Japan exclusive title Platinum Train:
9/13の更新ではちょっとビックリの発表が!・・・あるかもしれません。
どうぞお楽しみに~。

— プラチナ・トレイン (@ptrain_official) 11 September 2018
In said post, they mention a surprise announcement for the game that'll apparently be made this Thursday. This lines up pretty well with the format of a Nintendo Direct, since such an announcement would feel right at home in the indie section of a Direct presentation.
So that's piece of evidence number 1. But it's not the only one, and to be honest, we feel it's the second bit of evidence that seems more convincing here.
That's because this one comes from a bit of datamining, namely, tournament and event data found in files for Splatoon 2.
For instance, not only has the ranked rotation pool that was due to start on the day after the Direct been removed, but the current setup for ranked matches has been set to continue until September 14th instead. This implies Nintendo pushed back the changeover to account for the Direct being postponed, and set it up so things change over on the new Direct date instead.
Additionally, the Salmon Run gear that was meant to be scheduled on September 7th has also been moved back to the same date, which also goes well with a Direct on the day before.
As a result of all this, we believe it's pretty likely the Direct is now going out this Thursday instead. But hang on, sceptics among you be saying. Wouldn't Nintendo give more notice for a Direct?
Kind of. On the one hand, they do tend to give about a day or two's notice, with most Directs being announced a few days before they're due to air. Possibly to give news sites a chance to get ready, or for normal Nintendo fans to adjust their schedules a bit to accommodate the livestream.
At the same though, they have announced Directs at this point before (like with the one due last week), so it wouldn't seem too implausible the thing would be announced either in a few hours or early tomorrow in preparation for a Thursday or Friday event. So it could happen. It'd be cutting it fine yes, but it's not completely outside the realm of possibility.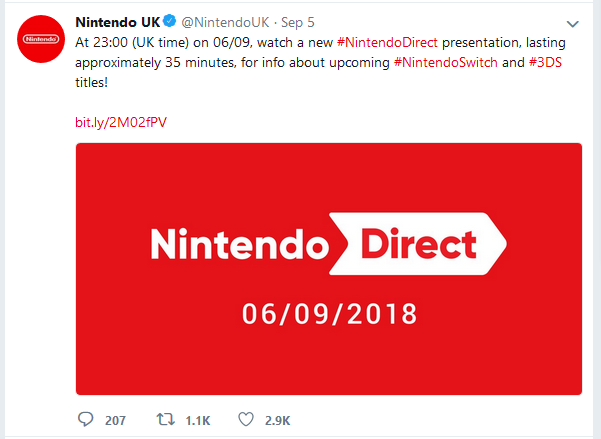 Either way, what do you think? Do you think we could see the postponed Direct air this Thursday? Are the hints above really hints for a presentation on that day?
Or is this all just speculation that'll likely never turn out to mean much in the long run?
Tell us what you think here in the comments or over at the Gaming Latest forums today!
Sources: