A Hat in Time: Review Roundup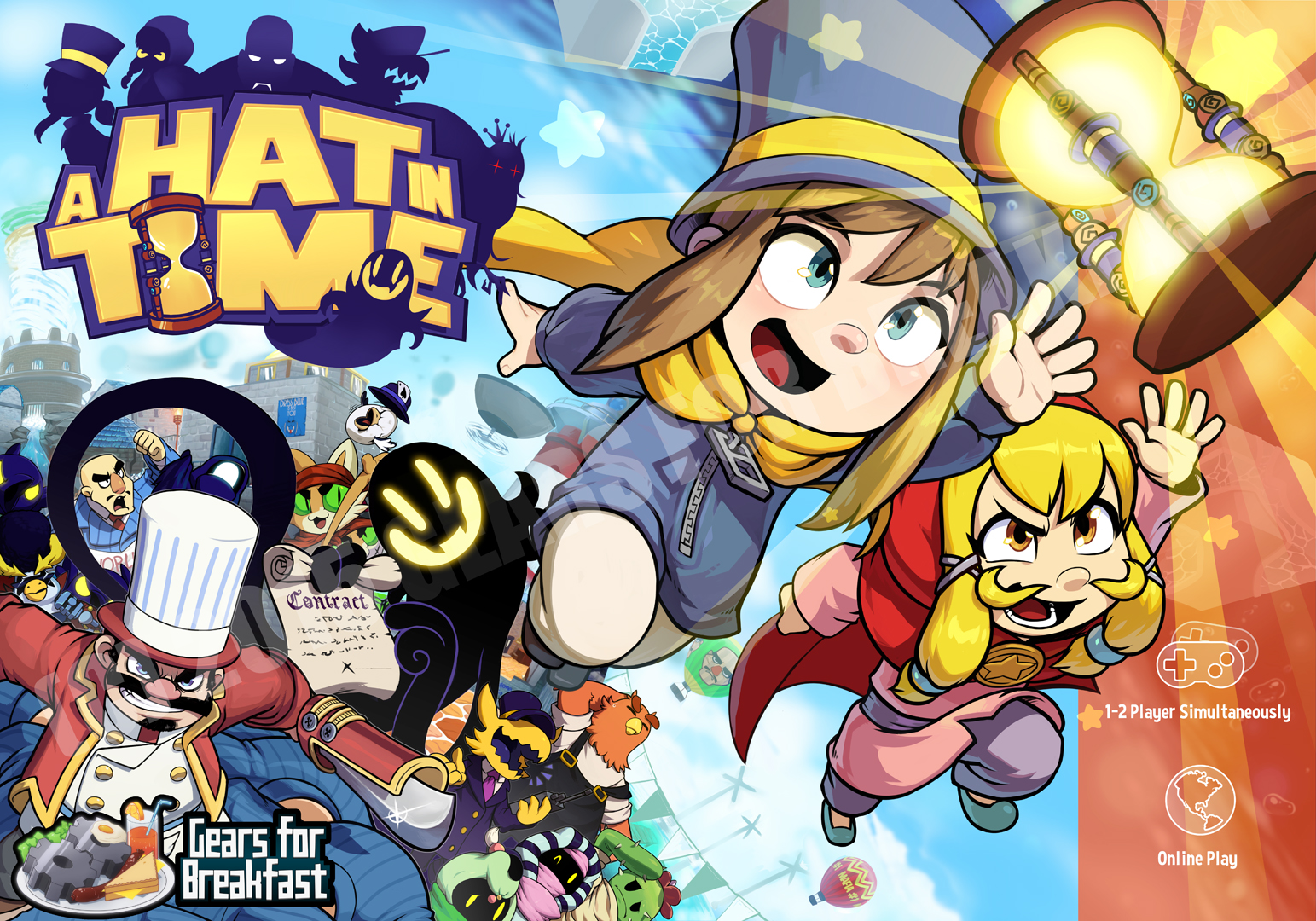 A while back, I wrote about a bunch of 3D platformers that were either in development at the moment or coming in the foreseeable future. Based on this, I then said they were start of a genre revival, and that the 3D platformer may be seeing a grand return as a result of all the new titles coming out.
Unfortunately, that didn't turn out to be the case. FreezeMe did okay, but its reviews were very much on the average end of the spectrum, with critics not really seeing it as a revolutionary title. Yooka-Laylee did some things well too, but again got mixed reactions from fans and critics alike.
And where some of the others were concerned… well it's probably best not to talk about them. Anyone remember Fur Fun? Nah, didn't think so.
Either way, the 3D platformer revival people hoped for didn't seem like it was coming any time soon.
But it seems the tides may be changing here! Why? Because as my review round up shows, A Hat in Time has been well received by fans and critics alike!
For instance, Destructoid's review gives the game a nice 8.5/10, saying it's a game that 'makes them smile when they're playing'. Similar sentiments have also been expressed by Eurogamer (who said it was pretty magical), Digitally Downloaded (who said there's little it can't do as a classic platformer) and various others like them.
Heck, even the most negative review I've seen (Gamespot's) was pretty positive. They gave it a nice average 70% score, saying the first level was a bit uninteresting but that it got much better as the game went on.
Video reviews are also pretty positive with the title. KingK's review here outright calls it better than Yooka-Laylee and a good homage to 3D platform games of yore:
And Haedox's review is an extremely positive one too:
It's good news for the game all round, especially given how the title also sports a nice 90% positive Steam rating on top of all this.
This is in part because of something A Hat in Time does really well. Something which every review up to now has pointed out.
How it's got a unique personality with interesting worlds and characters.
A unique personality with interesting worlds and characters.
Seriously, look up some of the levels and set ups in this game. You've got a haunted mansion you have to explore while avoiding an eldritch abomination in survival horror style. There's a movie set level where you're doing missions for two rival directors and whoever's levels you do best on wins the day. Heck, there's even a stage where you select missions by signing contracts with the devil in exchange for your soul. The game is just jam packed with creative worlds and memorable characters that sell the experience.
And that's why this game has caught on whereas others like Yooka-Laylee and FreezeMe have faltered. It's not just a good 3D platformer with solid controls and fantastic aesthetics.
It's a 3D platformer with tons of original ideas and quirky characters to interact with. The Banjo-Kazooie or Conker's Bad Fur Day of the 8th or 9th generation. A Hat in Time realises that 3D platformers are as much about the world as they are the gameplay.
So, where 3D platformers are concerned, this is the next great one. However, it's not just 3D platformers A Hat in Time seems to be fighting for here.
It's Kickstarter backed games in general. Cause let's face it, recent Kickstarter releases have not been all that promising. Oh sure, Shovel Knight was amazing. And a fair few lesser known titles did well too.
But as far as the big projects go, it's been flop after flop. Ouya? Failed. Mighty No 9? Failed. Yooka-Laylee? Well it wasn't terrible, but it wasn't exactly a big success either.
Either way, Kickstarter has become associated with failed video game projects. With overbloated, overhyped games and systems that ended up being boring and generic upon their actual release.
A Hat in Time isn't like this, and it may be what helps savage the service's reputation as a whole. It's a genuinely good crowdfunded game, and is part of a genre fans have wanted to return for years.
So, kudos to Gears of Breakfast. Not only did you make a good game that fans and critics have responded well to, but you may have helped salvage the reputation crowdfunding sites have gained after well-known failures in the market.
Let's just hope the game does well in sales too!