The First Yooka-Laylee Trailer is Here!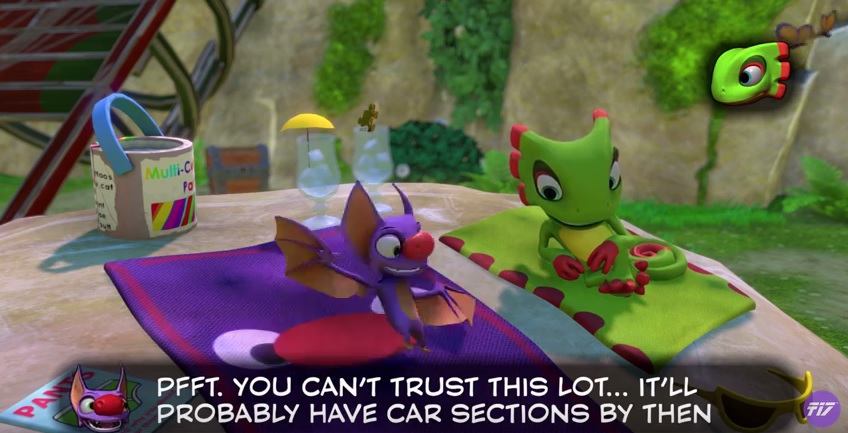 No, it's not E3 yet. But either way, Playtonic Games have released their 'E3 trailer' for their new game already. Here it is:
As you can see, it's certainly going to be fantastic fun for Banjo-Kazooie fans out there. You've got the Banjo esque transformations, like the flower one shown in the trailer. You've got Banjo-Kazooie esque special moves, like where Laylee rolls on Yooka like a ball to get up steep slopes. Heck, you've even got a minecart section, albeit missing any annoying opponents to race like Canary Mary! It's pretty much everything a 3D platformer fan could possibly want in one beautiful looking package!
And if you thought the humour was going to be absent?
Yeah right. The trailer actually ends with a bonus cutscene where Laylee rips the trailer to pieces for being 'crap' and wonders where a missing level has got to. What's more, if that wasn't enough like Cranky Kong for your liking, she even comments that 'the game will probably have car sections by the next trailer'. Thanks for that. Thanks for bringing back all those depressing memories of Banjo-Kazooie Nuts and Bolts!
But that's the trailer. What do you think? Does it make you want Yooka-Laylee even more than you already did?