Even More Costumes Are Coming to Super Mario Odyssey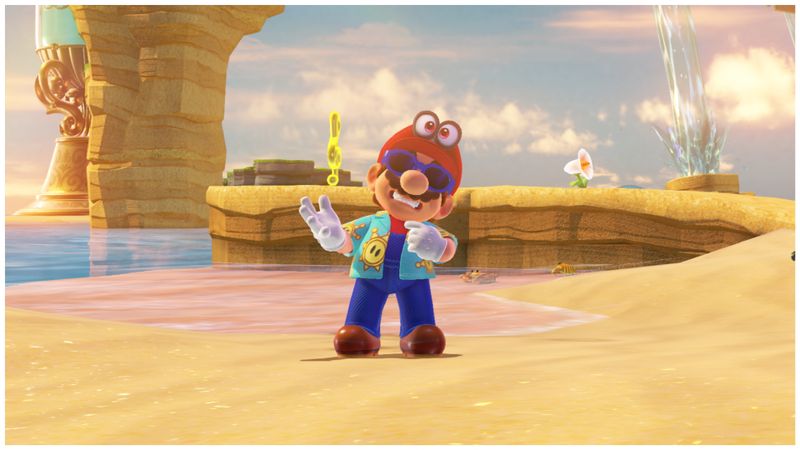 Back in the last Nintendo Direct, Nintendo announced Luigi's Balloon World as a DLC mode for Super Mario Odyssey. This DLC mode adds a competition setup where you collect balloons placed by other players, and is entirely free for anyone who owns the game.
What's more, they also mentioned that new costumes would be added to the game in said mode as well. Like this knight one to fit the theme of the Ruined Kingdom: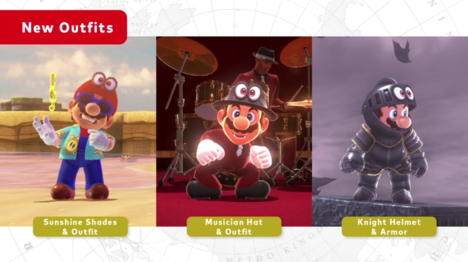 Or Mario's familiar Shine Sprite shirt from Super Mario Sunshine.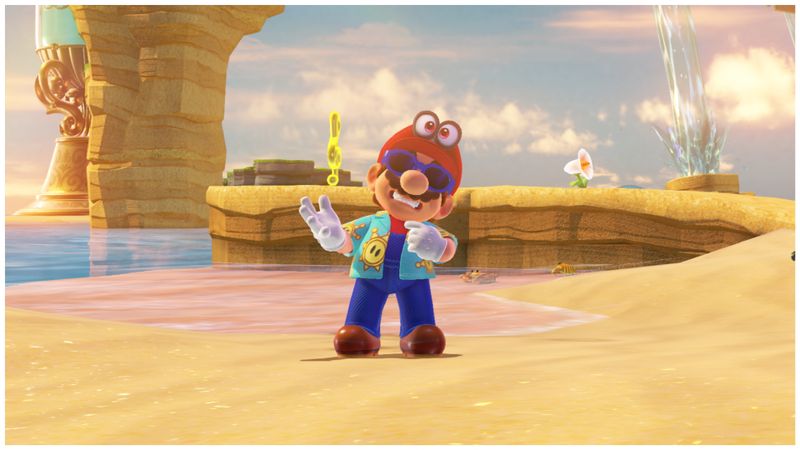 But it seems those won't be the only new ones added to the Switch adventure.
Oh no, as Nintendo mentions on their website, other updates will bring costumes for Super Mario Odyssey too. That's interestingly, since it hints that DLC plans aren't limited to just Luigi's Balloon World, as well as that other future Mario games could encourage Odyssey updates to promote them too. Imagine getting a tennis outfit to promote Mario Tennis Aces! Or a Paper Mario themed one to advertise a new Paper Mario game for the Switch.
The possibilities really are almost endless there.
So, what do you think about it? Are there any costumes you want to see based on other Mario games or Nintendo franchises?
Say what you think here in the comments below or on social media today!
Source:
Luigi's Balloon World Details (Nintendo Official Site)