European Union Releases Taxlandia Propaganda Game, Accidentally Shoots Down Entire Philosophy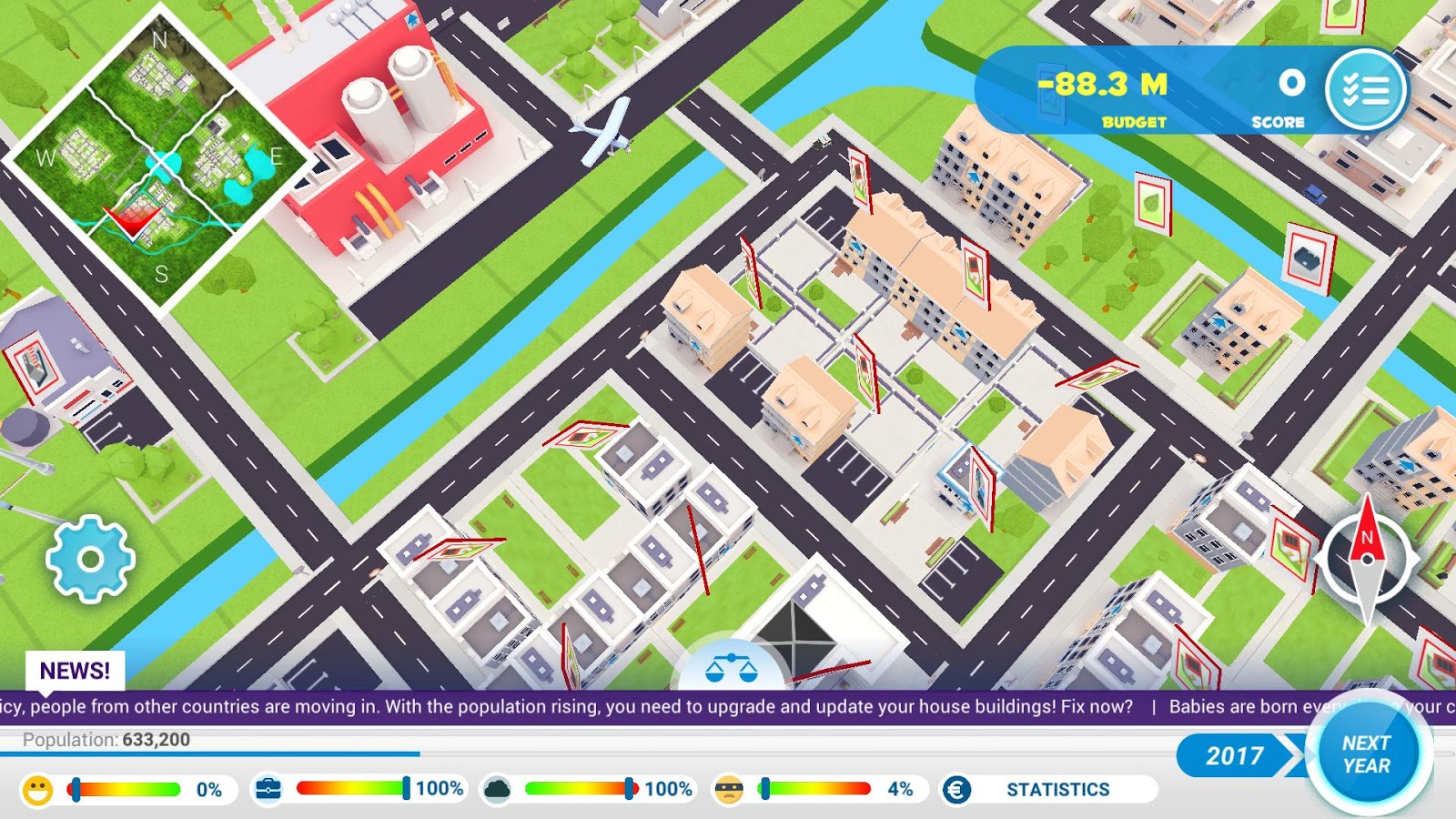 Over the years, we've seen quite a few terrible attempts at using or creating games for propaganda purposes. We've seen dictatorships use footage from military games to 'illustrate' war victories. We've seen armies use games as training simulators for their wars. And well, we've seen all kinds of bad attempts to mock political opponents through the medium.
But the EU's recent attempt at gamifying propaganda is worse than any of them, as well as hilarious for all the wrong reasons.
Why?
Because it plays out like a parody of the EU rather than a defence of it.
Seriously. You know the pro Brexit camps talked of the EU taking millions in tax dollars and not using it for anything important? Or how the many saved by not paying the organisation to be a member could be used to fund the NHS?
Well Taxlandia accidentally supports that exact hypothesis.
That's because while the game talks about the importance of raising taxes to pay for services, winning during the game doesn't actually involve spending the money on anything important. Oh, sure you could use it for services like a good prime minister or president would. You could improve the schools, fund more fire stations and help save the populace from natural disasters like floods.
But the game doesn't encourage that at all. Instead, the ideal strategy the game encourages is…
Up the tax rate, then do sod all with the money.
That's it. That's the whole game in a nutshell.
Just up the tax rate to 50%, sit on your backside for eight years and hey ho, apparently you win the game. It's almost like the title was designed by Nigel Farage and UKIP to illustrate why the EU is a complete waste of money.
Yet no, it's official. It's supposed to be a game put out to support the organisation and teach people the importance of taxes in a user-friendly way.
So, in that sense, good work guys. Your attempt at propaganda works like a shining endorsement of the Conservatives austerity plans.
But it doesn't stop there. Oh no, it turns out that encouraging lazy governance is only one of the game's many problems.
Indeed, in addition to saying that sitting around doing nothing for eight years is how to run a country, the game also seems to suggest that trying to improve your lot makes things worse too.
Really, it does. For instance, what do you think would happen if a company invested in education? Say, they built new schools and universities, inspired more teachers and trained people to be more productive members of society.
Well, a logical answer would be that things would get better. Crime would go down because people had other alternatives to make money, the economy would start booming because the more educated population would setup companies and come up with disruptive business models to improve society and the level of superstition would decrease as people stopped relying on stories of ghosts and magical beings to explain the world around them. All things you see readily apparent in Europe today.
Yet that's not how it works in the game. Instead, building schools actually increases the crime rate and makes things worse! As does building fire stations, improving the police force or doing anything to make life better for your citizens.
It's ridiculous, and basically goes as far as to imply the ideal role of a government is to line its own pockets at the people's expense.
And instead of helping the European Union in a term of increased scepticism towards its structure and activity, it makes a brilliant case for its abolition or abandonment. All paid for by your tax dollars too.
Thanks EU game development teams. Not only have you wasted millions of euros on crap like this, but you've made a game that outright shoots down your entire organisation and suggests it'd be better if taxes didn't exist to begin with. Quite the own goal for a propaganda campaign isn't it?
In future, try and make sure your advertising supports your goals. Or better yet, just avoid propaganda altogether. Games are something to be enjoyed, not a medium to be perverted into a marketing tool for a political organisation.
Thank you.
Source