E3 is Open to the Public This Year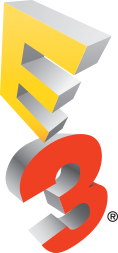 When it comes to events in the gaming world, nothing tops E3. Seen as the most important one in the entire calendar, this summer event in LA has been the location of everything from new console reveals to trailers and demos of games as big as Zelda Breath of the Wild and Super Mario Galaxy among many others. It's the event pretty much every gamer dreams of attending.
And this year, it seems they'll get their chance! Because as the title suggests, E3 2017 will now be open to the general public as well as the press. Here's the official post about it via the official E3 Twitter account:
Welcome back, consumers. Consumer passes go on sale Feb. 13. https://t.co/upcqHeX3V7 #E32017 #E3isComing pic.twitter.com/exwi9PgiD4

— E3 (@E3) February 8, 2017
So how does it work anyway?
Well to put it simply, it works as you'd expect. There's a limited amount of tickets (15,000 of about 50,000) that are now available for anyone to buy. These cost $250 in total (or $150 with an early bird discount), and let the holder enter the convention and try out whatever games are available there.
Either way, everyone does well now. The media still go and get information about new games for their sites and magazines. The industry still have a way to advertise their wares. And now Average Joe can go and enjoy the new games and presentations. Everyone's happy, right?
Not quite. As you can probably guess, some parts of the media are a little… upset that their event is now open to everyone. After all, why should they mix with the hoi polloi? It's like we're treated as gamers rather than 'insiders' now!
But still, these are minority views expressed by a couple of folks on Twitter. For the most part, people are happy with E3 being open for the public to attend. It's just another fun event for the gaming community calendar.
So what do you think? Are you happy that E3 is now available to the public? Or do you wish it was still a press only deal like it was before?