Crash Bandicoot N. Sane Trilogy May Be Heading to Other Consoles!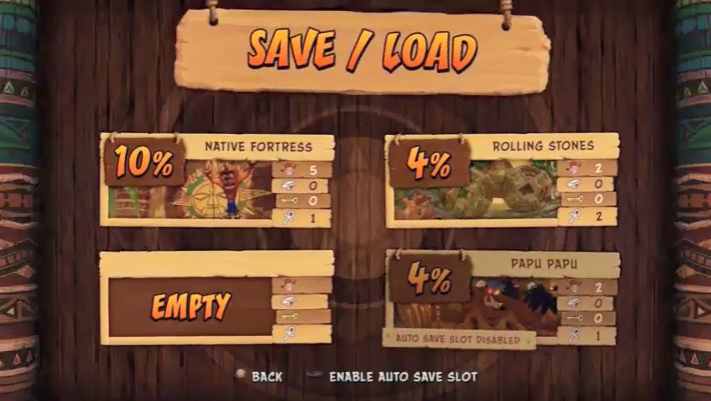 Given its status as a PlayStation classic, you'd be forgiven for assuming the N Sane Trilogy would remain a PlayStation 4 exclusive. After all, Crash himself was originally Sony's mascot. The games themselves were the company's equivalent to Mario. And well, with all the marketing Sony is doing for the title, the remake's status as a PS4 exclusive almost seemed like a guarantee.
But now it seems that's not the case! Why?
Because a concept artist working on the game has posted a very interesting video of the game's menu online. Here it is:
As you can tell, it features Xbox One icons for the buttons. In other words, it's a look at the N Sane Trilogy's menu as if it was being accessed on an Xbox One version of the game.
And that's really interesting. After all, didn't Sony say it'd be an exclusive?
Yes. Yes they did.
But from the video posted, it seems that may be a lie. Instead, the exclusivity could merely be a time limited one. A quick way to keep Sony fans happen for a while before porting to the game to other platforms to bring it to an even wider audience.
Which isn't really a bad thing. N. Sane Trilogy is a great remake of the first three games, and one many Xbox and Nintendo fans would like to play.
So to see it come to other consoles would be amazing. It'd be a way for millions of people to try out some of the best 3D platformers ever made.
Can you really be unhappy with that? I know I can't.
Still, what do you think anyway? Are you happy Crash Bandicoot N Sane Trilogy could be coming to other consoles?
Or does it feel weird having this remake potentially get ported to other systems?
Post your thoughts on the matter here or on social media today!
Source:
Crash Bandicoot N. Sane Trilogy Artist Shows Save/Load Screens with Xbox Prompts (Reddit)