Crash Bandicoot N. Sane Trilogy; First Trailer!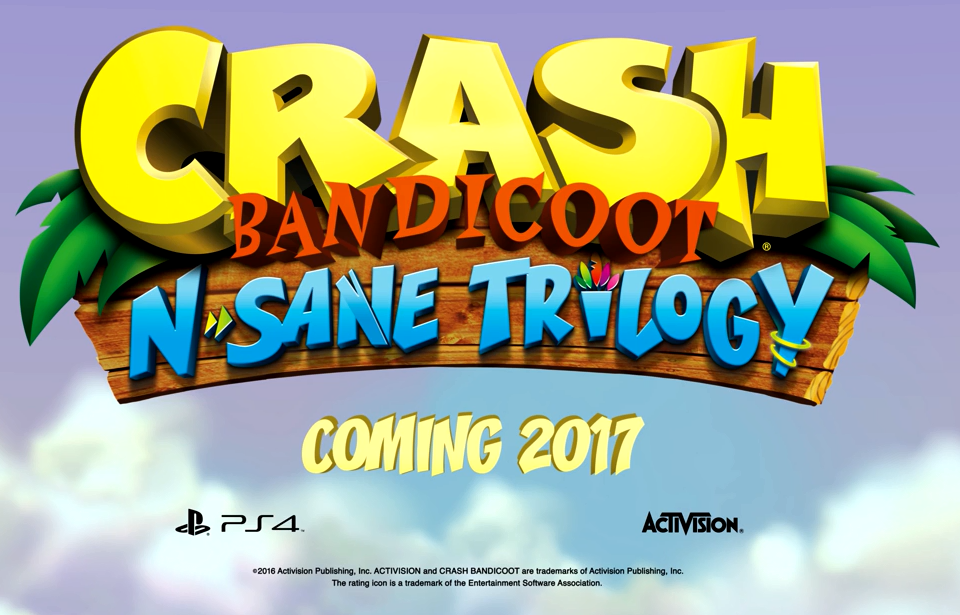 Back in E3 2016, Sony confirmed they were working with Activision to remaster the first Crash Bandicoot trilogy for the PS4. Unfortunately, details were also a tad scarce then. We knew the remakes were coming and that they'd be in HD, yet that was all we did know.
Well, until now! Because in today's PlayStation Experience showcase, we finally got our first trailer of the Crash Bandicoot remake collection! Complete with the title 'Crash Bandicoot N. Sane'!
Here's the video:
As you can see, it looks pretty good so far! You've got more detailed models and textures. There are more interesting things in the backgrounds. And well, everything just looks so much more vibrant than it used to!
It's pretty much exactly what every fan was hoping for, and a game I hope genuinely does well. So we can get an all new Crash Bandicoot game in the same style somewhere down the line.
But what do you think? Are you excited for the remastered trilogy? Post your thoughts on the Gaming Reinvented forums and on social media today!