Classic MMORG Asheron's Call Shuts Down for Good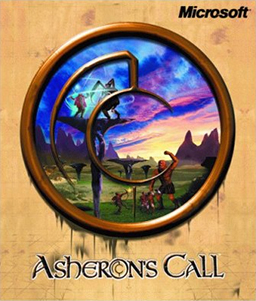 It's been around since 1999, but now it seems time is running out for Microsoft's old MMORPG Asheron's Call. Why? Because according to a recent announcement on the forums, both it and its sequel are shutting down on January 31st 2017.
Here's the announcement about the shut down in full from the official site:
https://www.asheronscall.com/en/forums/showthread.php?73423-Asheron-s-Call
It is with a heavy heart that we must announce the end of our support for Asheron's Call and Asheron's Call 2, and will close both services on January 31st, 2017.

This decision did not come easy, and we know this is disappointing for many of you. This game is a labor of love, and it's not easy for us to bring it to an end.

We have had a phenomenally long run; one of the longest in the world of MMORPGs, and that in and of itself is a spectacular feat. We are proud of our legacy, and the entire Asheron's Call team has been honored to adventure with you for nearly twenty years. We thank you very much for being a part of it.

It's been an amazing run. You've done Asheron Realaidain proud.
Between now and January 31st, 2017, the game will remain available to play, completely free, for any player currently with an account. New account creation will be disabled.
So yeah, it's pretty depressing really. I mean, it's survived three publisher changes, a change in business model and even a full blown resurrection after an earlier shut down. That's quite the history for a game like this.
But hey, all good things come to an end. And the players will at least be able to play for free until the servers go down for good.
Still, what do you think? Are you disappointed that such an old game is finally shutting down? Or is 17 years a long enough lifespan for an MMORPG?
Source:
Online RPG Asheron's Call to Shut Down After 17 Years (Engadget)