Campo Santo Have Been Acquired by Valve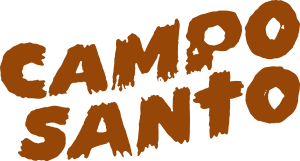 In recent times, it seems Valve has slipped away from the world of video game development. Oh sure, they've occasionally made updates to existing games like Team Fortress 2, and Steam is as popular as ever. The company isn't technically dead the same way Treasure is at the moment.
Yet new IPs are few and far between, with releases in general having slowed down to a crawl in the last decade.
However, that may be all about to change. Why? Because as the title suggests, Valve has now acquired Campo Santo.
Yep, as announced on their blog earlier today, the Firewatch dev team are now part of Valve after realising the latter felt the same way about their work as they did.
It's quite an interesting turn of events really, especially from a company like Valve.
But it won't affect Campo Santo's current projects. Oh no, as they also point out on their official site, In the Valley of the Gods is still in development and Firewatch will be supported for the foreseeable future. Or in other words… nothing will change game wise, they'll just be Valve published games instead.
https://www.youtube.com/watch?v=ceJcHUoO734
It's good news all round, especially if future games get the extra manpower and financial support Valve can offer. Maybe the next Firewatch could be as big a deal as Team Fortress or Portal was! Or Campo Santo could become the next big development team to watch.
Eh, anything's possible.
Still, what do you think of it all? Are you happy that Valve has acquired Campo Santo? Do you feel this partnership could lead to better games, or Valve getting into proper game development again?
Tell us your thoughts on the matter here in the comments or over on the Gaming Latest forums today!
Source: