Blizzard is Remastering StarCraft, Warcraft III and Diablo II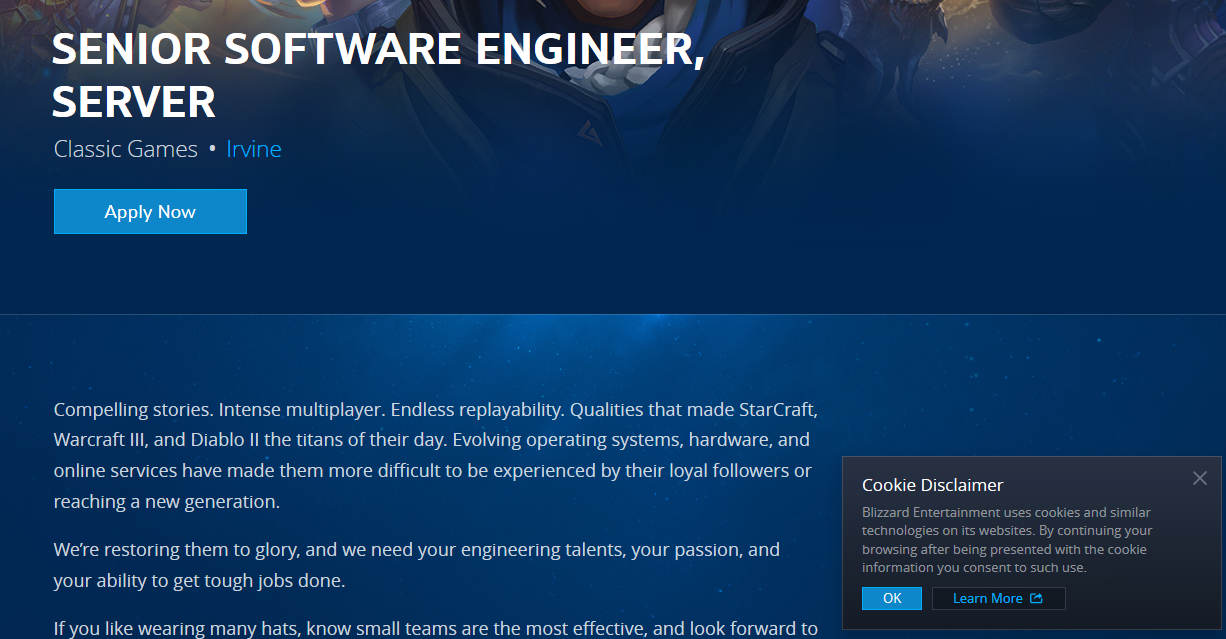 For the last few years, Blizzard has been mostly known for their multiplayer games. World of Warcraft, Overwatch, Starcraft II… Basically, eSports and MMORPGs have become the company's bread and butter.
But it didn't used to be like this. Oh no, before these games came out, Blizzard was well known for their strategy games and RPGS. Warcraft, StarCraft, Diablo… their titles on the SNES and Mega Drive. Basically, Blizzard used to have a slightly more diverse game lineup then they did now.
And it seems Blizzard really hasn't forgotten about that either. Why? Because according to a new job post on the company site, they're planning to remaster games from the StarCraft, Warcraft and Diablo series! Here's a picture showing the post in question: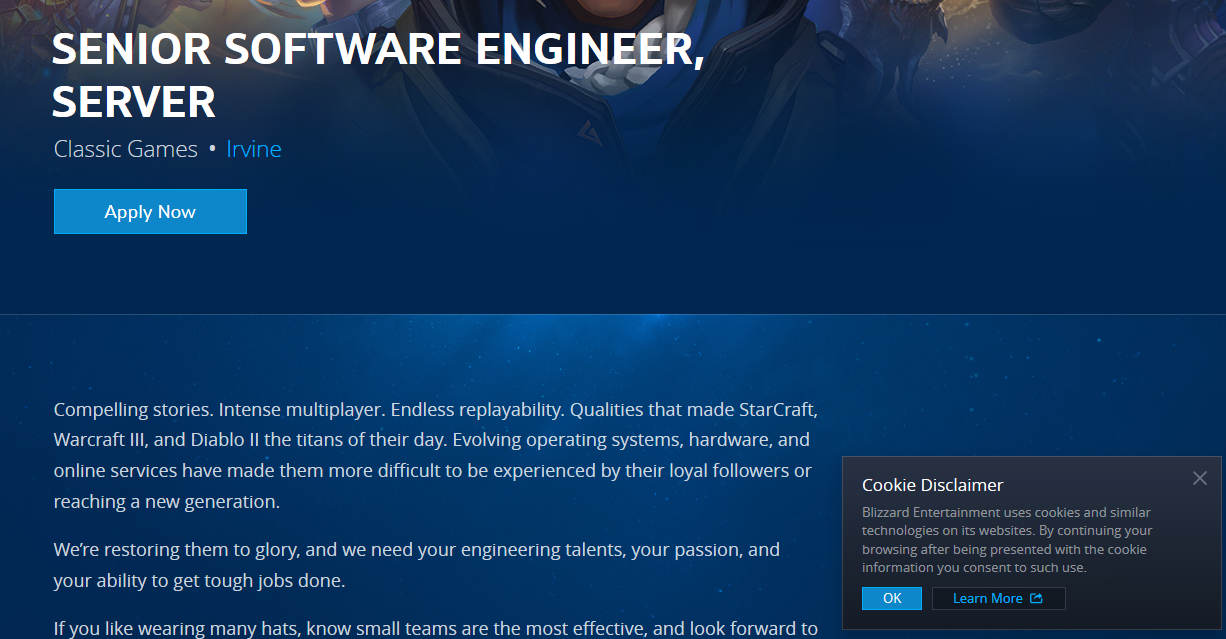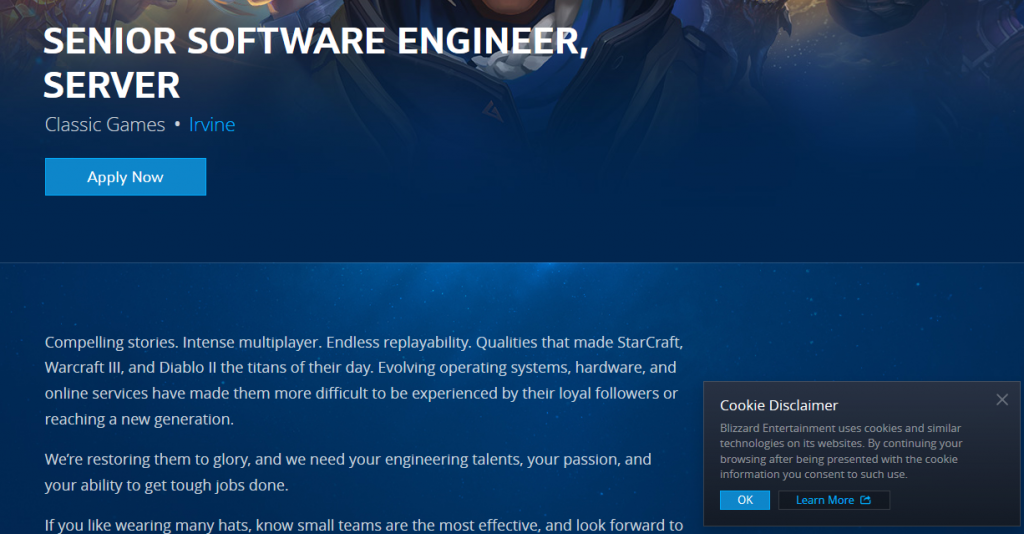 Along with the link you can click to view the page itself.
As you can tell, it seems their plans go behind a mere port here. That's because in the responsibilities list, it mentions such lines as:
Implement server infrastructure changes to support new gameplay features
In addition to others like:
Own implementation and curation of features new and old.
So it seems Blizzard's plans for the remasters are a tad more ambitious than merely updating the graphics or other aesthetic elements. To the point that new features and online modes are being added. And that core elements of the titles are being overhauled.
But what do you think of this?
Are you happy that Blizzard still remembers its history, and is willing to revitalise its classic titles?
Or are you perhaps a tad worried here? Worried that say, Blizzard may not understand what made them so great to begin with?
Post your thoughts on the matter here or on social media today!
Source:
Senior Software Engineer Job List (official Blizzard website)