Bayonetta Special Edition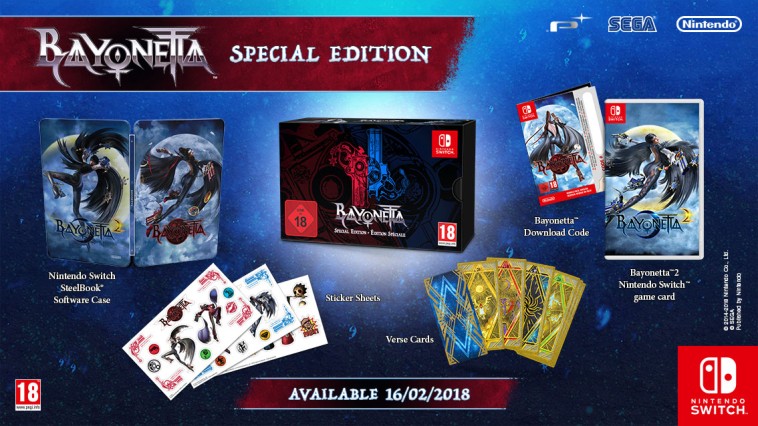 Great news GR readers and Bayonetta fans, it was announced a special edition for the Switch will release which the bundle includes a game card with Bayonetta 2, a download code for Bayonetta 1, a SteelBook, Verse cards and stickers as pictured above. Japan will also get extra pleasure in getting a special edition, called the Non-Stop Climax Edition which includes physical game cards for both Bayonetta 1 and 2.
Both bundles are only announced for EU and Japan, no word yet on a United States release at this time.