ARMS Nintendo Direct Coming Tomorrow!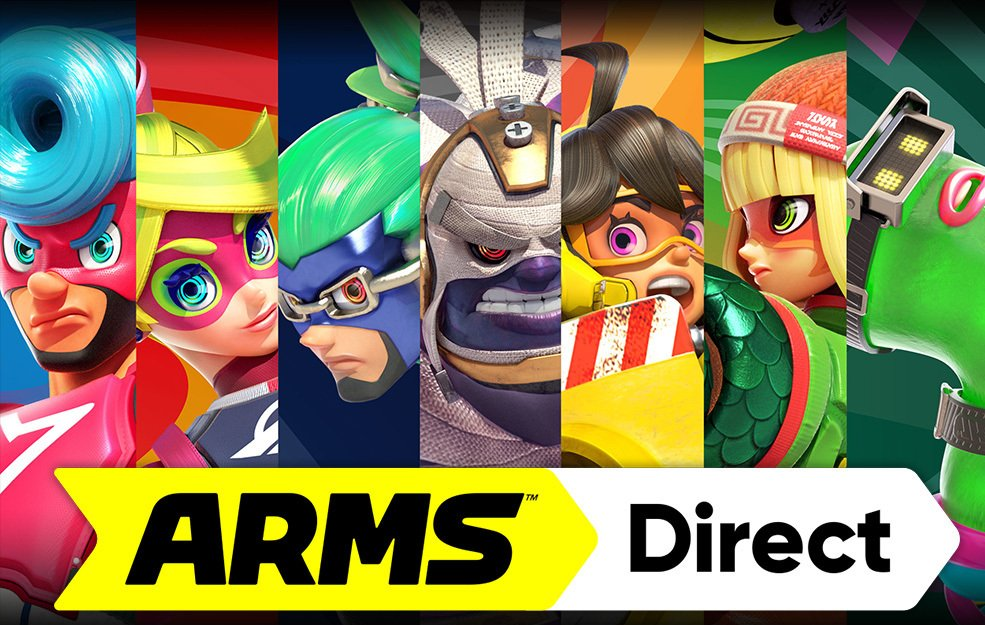 Remember how a couple of days ago, we said there was going to be a Nintendo Direct soon? Or how said Nintendo Direct was supposedly planned for around this week?
Well it seems we were all right. Nintendo is holding a Nintendo Direct about ARMS and Splatoon 2 tomorrow on May 17th, complete with new trailers and footage for both games. Here's their announcement about it via Twitter:
Tune in tomorrow at 3 PM PT for an #ARMS Direct + see a brand new trailer for #Splatoon2! https://t.co/sVsqDLEOcv pic.twitter.com/35v8upExGb

— Nintendo of America (@NintendoAmerica) May 16, 2017
As you can tell, it's at 3PM on Wednesday. Or 11PM if you're here in the UK.
And well, it certainly sounds familiar. Maybe that's because Nintendo just recently held another Direct on the same topic. You know, the one where Salmon Rush was announced for Splatoon 2. And Minmim was the newest ARMS character.
Because of that, I'm expecting a similar level of detail in tomorrow's Direct too. A few new modes, some new arenas or weapons for ARMS and the odd new character (two if they're ambitious about it). That would keep the game's hype going while not spoiling the whole game before release.
But hey, what do you think? Is a new character announcement for ARMS likely in tomorrow's Direct? Will new Splatoon 2 modes be shown off for the first time there?
Or is the new Direct going to be very different to the last one?
Post your thoughts on this here or at the Gaming Latest forums today!