The Adventures of Super Mario Bros 3 is now on Steam!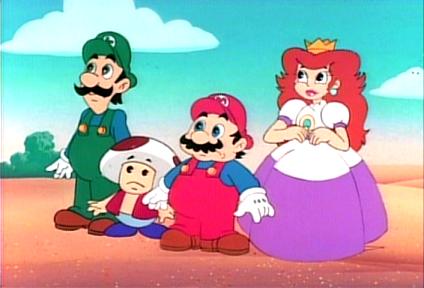 No, we're not making this up. An actual official Mario product is now available to buy on Steam. Yeah, it's a cartoon series, but it's Mario on Steam! Here's the link to the product page there:
The Adventures of Super Mario Bros 3 on Steam
As well as a preview of what the cartoons look like:
These individual episodes cost $2 each and a 13 episode bundle can be yours for just under $18. That's a pretty good deal for a cartoon series, especially one based on a Nintendo series that doesn't like to reduce its prices. Or for that matter, that Nintendo has tried to sweep under the rug for years.
However, there is a catch,
Namely, it's only available in certain regions. What ones? Well, probably just the US to be honest, since even in the UK you can't seem to buy the episodes from Steam. Bad news for non US Mario fans then!
But still, it's an interesting move for Nintendo and DIC, and one I'd have never seen coming before. Perhaps it's a sign that Nintendo really is looking to branch out onto other platforms.
Maybe in future we'll see various Mario games rereleased on PC in some form, or educational games like Mario Teaches Typing make a return.
Because with a Mario cartoon show officially available on Steam, anything now seems possible. Let's hope it's followed by the Super Show, the Super Mario World cartoon and various Mario PC games as well!