2K Studio May Be Developing a New Bioshock Game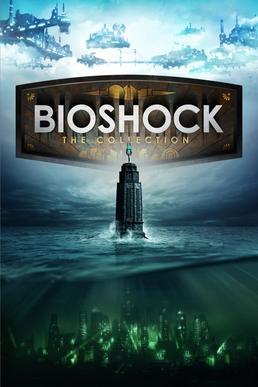 Ever since Bioshock Infinite in 2013, it seems the Bioshock series has remained in limbo. Oh sure, the games have been ported to later systems, and a collection was released in 2016, but actual new games in the franchise have been non-existent all the while.
However, it seems that may be changing very soon. Why? Because according to a recent Kotaku report on the making on Mafia 3, the developers at a neighbouring studio are apparently working on an interesting game codenamed 'Parkside', with rumours going around that said game is actually the next in the Bioshock series.
And that ties in very well with recent happenings hinting at a Bioshock revival. For example, in late 2015, Take Two Interactive (which owns 2K Studio and the franchise) mentioned the series was a 'permanent franchise', whereas a few years later the company hinted at a 'highly anticipated title from one of their biggest franchises' being released by March 2019.
Which lines up very well with this project, given its current early status in development. So yeah, it seems like the chance of a new Bioshock game is now higher than ever, and that one could well be on its way by March 2019.
However, what do you think about this? Are you with IGN and Kotaku when they say that a new Bioshock game could be on the way?
Or do you think this secretive 'Parkside' game could be something else entirely?
Post your thoughts on the matter here in the comments or at the Gaming Latest forums today!
Source: