Will future eShop games also be edited like Kid Icarus?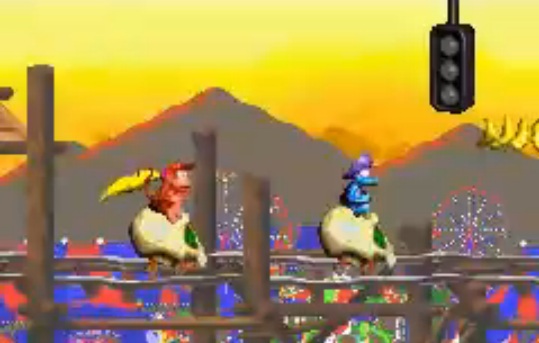 As you may have noticed from the trailers and screenshots, Nintendo have added in all new detailed backgrounds to the 3DS version of Kid Icarus (the NES version) that's now available on the eShop.  But what's more interesting about this isn't just about this one game, but the questions it raises about the classic games Nintendo is rereleasing.  Will they too be edited?
And while it's not exactly a big change to add these backgrounds, since none of the sprite or foreground graphics themselves seem to have been changed, it could open up the possibility of lots more minor changes being made to rereleased games.  Indeed, I'd say to some degree a lot of NES and Game Boy games would be vastly improved by this kind of thing.
Take early Game Boy Color games for instance.  If they could just edit the palettes for them to make them less eye searing it'd be a real improvement, don't you think?  Wario Land II was one of the worst games hit here, since it decided to make one whole world bright pink and purple to the point some people's eyes likely bled after looking at the screen too long.  It wouldn't take much effort, but if they could just tastefully tone down Syrup Castle's colour scheme, as seen in the video, I'd definitely thank them for it:
In other games, like the GBA versions of Donkey Kong Country 2, I think it'd be nice if they could simply revert the game's palettes to how they were on the SNES. Heck, maybe if it's possible, swap back in the original audio too, to make up for the fact the game itself was absolutely butchered in regards to everything bar the actual levels and gameplay.  The game would just be much better if they could do this, and I think even the new additions like bosses, levels and map screens would actually look as good as the SNES versions if so.
If they could just recolour the game in general and replace the audio the GBA one would probably be better than the SNES original, what with its new mini games, bosses, map screen designs and various bug fixes.
They should also go back and 'fix' the GBA ports of other games if those ever become available, like the Super Mario Advance series.  Make up for how the GBA couldn't match the SNES due to technical limitations and put back in all the stuff they removed or toned down due to it.
As for new backgrounds like Kid Icarus, am I the only one who'd want to see them in other 3D Classics NES games?  I think Super Mario Bros 1, 2 and 3 would really benefit from this.  Heck, Metroid too, might make it less confusing and give you some actual ability to figure out where you are without either a map or memorising the entire world's layout.  Plus, Super Mario Bros 3 just looks so empty nowadays, and a few new graphics for backgrounds would sort of fix that.
So with that said, does anyone else wish Nintendo would go back and make a few more changes to the games being rereleased on the Nintendo 3DS eShop like they did with Kid Icarus?