Why the Next Generation of Gaming May See Only One Nintendo Console…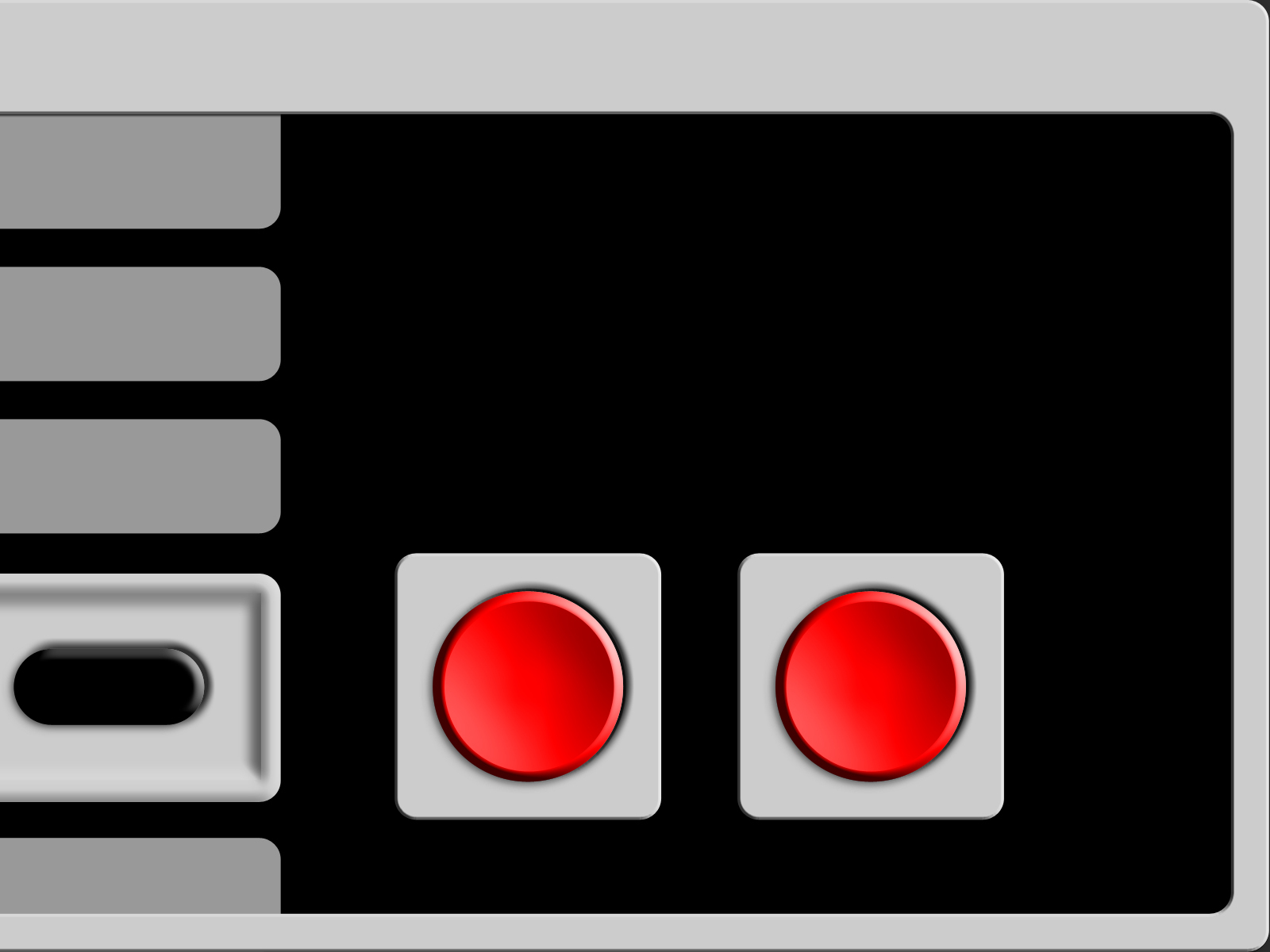 Ever since the release of the original Game Boy back in 1989, Nintendo has always supported two consoles: one designed for shared use on the living room TV and one designed for personal use to be enjoyed anywhere (a home console and a handheld if you will). For the most part, these two lines of devices have evolved in parallel but independent of one another. There are exceptions, most notably the GameCube/Game Boy Advance era when Nintendo's two consoles could be connected to eachother with a cable. However, this had little if any impact on how either device was designed and did not do much to influence games at the time or evolve gameplay. By and large, Nintendo consoles and handhelds have been separate entities. The fact that this trend has gone on for so long is hardly surprising when you consider its origins. Nentendo's first consoles were released at the time of the VCR and Walkman. Devices didn't communicate with each other. But times have changed. In the post iPhone world, personal technology must follow three simple rules to be relevant: simplicity, connectivity, and versatility.
This coming generation of consoles will be a tough one for Nintendo to weather. While the Wii and DS were both tremendous successes due to their innovation and affordability, the new direction Nintendo went in with these devices also steered the company away from developing a proper online strategy, keeping up with the industry standard for graphics, and maintaining a strong support from third party publishers and developers. In many ways Nintendo finds itself playing catch up, not only to the standards set by Sony and Microsoft, but also to those set by the likes of Apple and Google. Assuming Nintendo survives the challenges ahead (and I do not think that is an unreasonable assumption given their resources and their resourcefulness) it will do so only by embracing the changes that have come to the gaming and technology worlds rather than resisting them. For starters, Nintendo's tech must become simpler and more versatile to appeal to the tastes of today's consumer.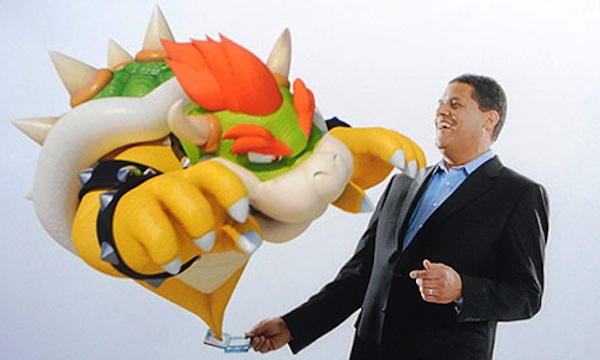 An indication that Nintendo may indeed be learning this lesson can be seen in their recent restructuring. By merging its handheld and console hardware divisions, Nintendo is positioning itself to develop a more modern family of tech. The company has explicitly stated that this move was made to improve turnaround for game development by making assets more portable between their handheld and home consoles. However, I'm willing to bet that there's more to it than that. Nintendo is already beginning to offer services such as the eShop and MiiVerse across both of its current platforms. But to remain relevant, Nintendo will have to take this parity even further by creating a true hardware ecosystem. This will mean providing an account system that enables a user to log in and be recognized on any network connected Nintendo device to access personalized settings, previously acquired digital games (via cloud support), and other user specific content. This will also mean providing both the ability for users on handhelds and users on home consoles to play with each other and the ability to continue a game started on one Nintendo device on another by transferring a save state.
These are not entirely novel concepts, but they may well be essential to Nintendo's strategy if the company wants its products to remain relevant to consumers. Recall that Nintendo has always maintained a strong grip on the handheld gaming market, but has, for the most part, seen its once strong hold over the home console market steadily slip since the days of the NES and SNES (the Nintendo Wii being the exception in some respects). By creating more ways for its handheld and home consoles to work together, Nintendo would create something that is more than the sum of its parts. That is, owning both a Nintendo home console and gaming handheld together would be worth more than simply the combined value of owning each individually. A handheld could be used as an additional controller for a console (if two screens are better than one…) or to transport saved data from one console to another. The possibilities are vast.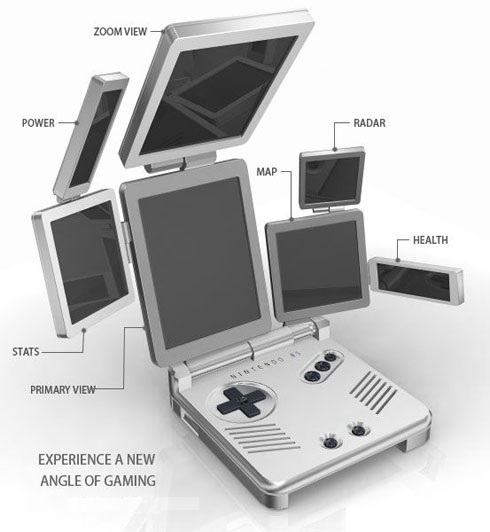 Nintendo's home console and handheld gaming devices have never been more distinct from one another in their designs than this past generation with the Wii and DS. While one was utilizing motion controls to set itself apart from every other gaming platform, the other implemented a second touch-based screen for its own brand of novel gaming. Both gaming devices had little in common other than ingenuity. But that ingenuity which had served Nintendo so well this past generation brought about new challenges as the time came for Nintendo to release its next wave of gaming platforms. Should Nintendo abandon the course it had taken with the Wii and DS and try to create something entirely new all over again, or had these strategies left some room for further development? Nintendo's solution was to take the unique capabilities of each console and add them to the successor of the other. The secondary (touch) screen of the DS likely inspired the Wii U gampad while the 3DS inherited the Wii remote's motion and gyro sensors. The 3DS is also the first Nintendo handheld to feature an analog direction input (the circle pad). Nintendo's two platforms are physically and functionally more similar now than perhaps ever before, and this cannot be a coincidence. Add the circle pad pro (a periferal for the 3DS that will likely be incorporated into the hardware itself in a future remodelling) to the 3DS and it has all of the same inputs as the Wii U gamepad (save for the buttons under the Wii U gamepads analog sticks).


Very soon, both platforms will feature MiiVerse and a Virtual Console in addition to the eShop, but as Nintendo's devices become more similar and capable of more of the same things, the question must be raised, why have two consoles at all? Why can't Nintendo create one gaming device fully capable of doing everything that both a home console and handheld would do? Nintendo has already adopted the risky strategy of having its consoles be a full generation behind its competition in terms of power and graphical capabilities. As a byproduct of this, Nintendo home consoles are already very small and rather portable. One look at the smartphone and tablet market shows just how powerful a small device can be these days. Heck, the PlayStation Vita can't be far off from the Wii U when it comes to raw power. There is no physical limitation keeping this idea from being realized, and as feasible as it is with today's technology, it will likely be very easy to accomplish over five years from now when Nintendo is set to reveal its next generation of consoles.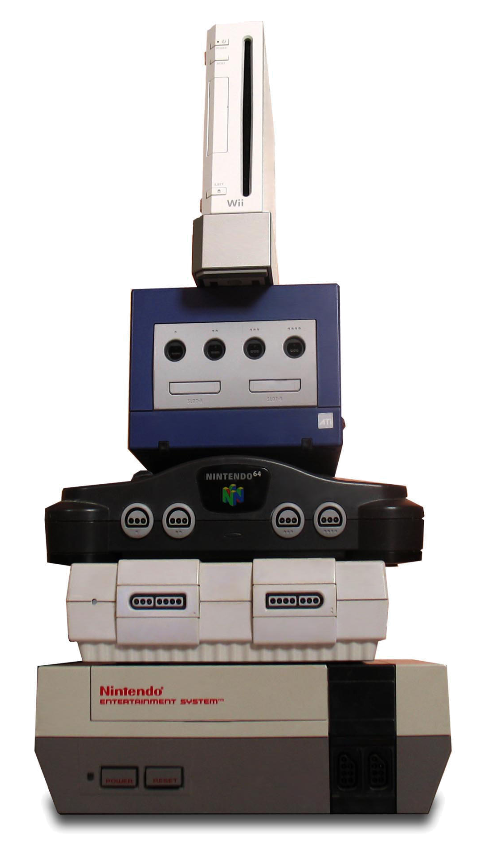 But exactly what would this new console look like and how would it work? Imagine having a fairly powerful handheld gaming device. As this is a Nintendo device, you can use it to acquire Street Passes and Spot Passes, and play with friends using the Download Play feature. If you had access to WiFi, you would be able to use MiiVerse from within a game, and could download titles to play from the eShop and Virtual Console. It also has some additional flare only found in a Nintendo console along the lines of glasses free 3D or a dual screen configuration. But when you bring your little toy home and place it in its charging dock, it does far more than idly charge until you're ready for your next on-the-go gaming session. This station has some added features such as an optical disc drive and input ports for a television and hard drives. Put simply, when you dock your handheld, it becomes your conventional home console working with your television, internet connection, and multiple wireless controllers. But hey, why even put it in to the dock at all? The Wii U has demonstrated how far wireless video streaming technology has come. Just by syncing your handheld to a hub connected to your televison, etc. it could serve as a home console and gamepad. Just picture a crowd of people gathered around the TV, some holding their own personal Nintendo "hybrid consoles," others holding Wii remotes and gamepads staring at a spit screen on the TV. In another town, more of your friends are gathered around a different TV playing with your gang. Simple, connected, and versatile. It might not make julienne fries, but it could be a gamer's dream machine.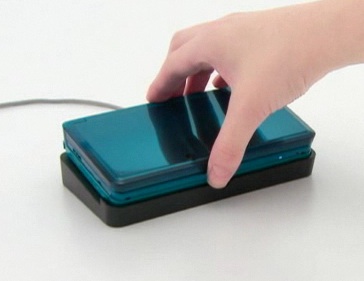 While this new approach to console design would cause serious problems for Sony whose hardware is always cutting edge and thus more difficult to scale down for portability, and Microsoft, which would suffer from the same issue and doesn't even have a gaming handheld consumer base to work with, Nintendo consoles have relatively simple architectures that are easier to scale down, and Nintendo has a large and loyal consumer base for its handhelds. Thus, Nintendo could take this approach without significant risk of its competitors following suit. Furthermore, Nintendo would not be abandoning any profits from selling an additional console as the days of Nintendo selling its devices for a significant gain seem to be behind it. After the notorious price cut of the Nintendo 3DS and launching the Wii U at a loss, it seems unlikely that Nintendo will ever have a substantial profit margin for a console ever again. Indeed, this makes the risk of releasing a gaming console that much greater. Having to develop, manufacture, release, and support a console that will lose money with each sale means having to sell a lot of units and many games per unit before seeing a return on that substantial investment. By releasing one console per generation with the combined consumer base of two specialized consoles, Nintendo would minimize that risk.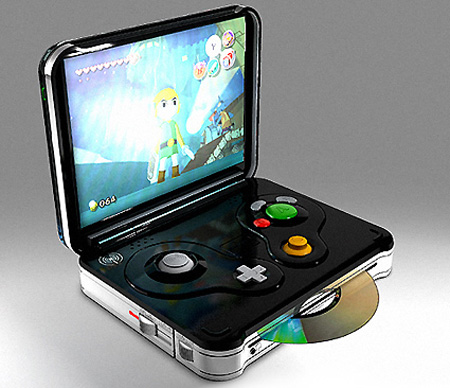 Yet, there would be challenges in implementing this strategy. Nintendo would have to be careful to ensure that this two-in-one console would be a true hybrid with all of the advantages of both a handheld and a home console rather than simply being a portable home console or a handheld that could be played on the TV. There are fundamental differences between traditional handheld and home console experiences. For instance, handheld games tend to be designed with short play sessions in mind. Nintendo would have to be careful in how they managed this. Would Nintendo release some games for their hybrid console built for portability and others intended for being played on the television, or would every game have to strike a balance? Perhaps some games would be released on disc to be placed in the docking station while others would be released on mini cartridges for the console as a portable. Others still could have both formats packed in the box. While Nintendo would have to find a way to convince gamers that it could provide both of these experiences with a single console, succeeding in doing so could be a boon for the big N.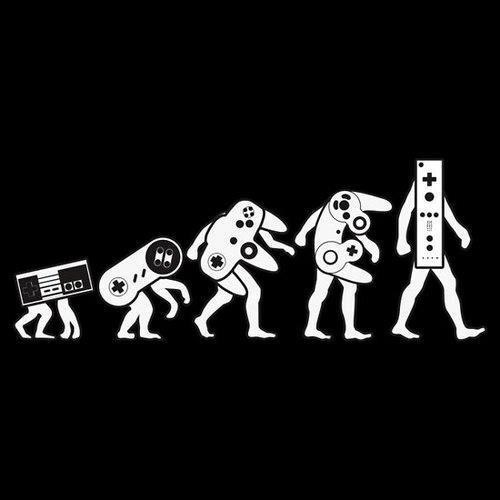 Nintendo's out of the box thinking has helped it meet many challenges over the course of its existence. While the popularity of its intellectual properties has allowed the company to remain relevant, it also has allowed itself to become woefully behind the industry in terms of both technology and services. But by merging its handheld and home console strategies, either through hardware parity and a unifying ecosystem sustained by connectivity and cloud support or by physically merging both console types into a single device, Nintendo can use its out of the box ingenuity in a way that none of its industry rivals could easily duplicate. Nintendo has either intentionally or unwittingly placed itself in a position to take advantage of that opportunity by merging its hardware development divisions. Whatever they're planning at their headquarters in Kyoto right now, there is good reason to believe that the next generation of Nintendo consoles will be the most surprising yet.