Verifying News and Rumours for Gaming Journalists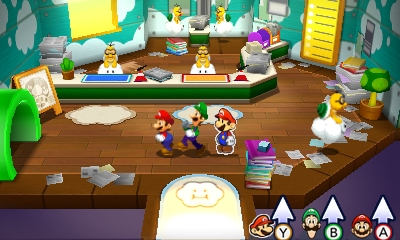 As everyone knows, standards for news sites and outlets haven't been at their best recently. We've seen questionable rumours posted as truth, without nary a piece of decent evidence to back them up. Hoaxes have ended up all over the media thanks to tabloids taking anything a random user on Twitter or Reddit says at face value (and without actually checking if the story makes sense). And despite the complaints about 'fake news' in recent years, it's been fairly common to see such articles actually used as reliable sources by the very publications complaining about them!
So here's how to prevent that. Here's a simple guide for gaming journalists to verify news and rumours before posting them!
1. Check if the story sounds reliable
Such as by starting with the obvious. Ask yourself the question "is this something I can realistically see happening?"
Because if not, you should be extremely sceptical of the story. New Mario or Zelda game on PS4? New character found in Pokemon Red and Blue 20 years after its release? Arcade game used as part of a government conspiracy to brainwash kids into secret agents?
Yeah, it's not likely. As a sceptic once said, extraordinary claims require extraordinary evidence. It's the same reason they're not inclined to believe in demonic possession, alien abductions or ancient astronauts being responsible for building the pyramids.
So if the news or rumour sounds unlikely, you should be immediately sceptical of it, and require only rock solid evidence before running it on your site.
2. Verify the source and its reliability
But let's say you've decided you want to run the story anyway. Well at this point, you need to verify the source behind the story and how reliable they are.
And there are numerous tricks that can help here.
For starters, look at the site where the story was originally published. Is it a free blog on WordPress.com or Blogger.com? Then it's probably unlikely to be true, since absolutely anyone can set up a site there.
Same goes for social media sites and forums. Anyone can register a Facebook or Twitter account, and anyone can post something on Reddit. So if that's your primary source, you should be very sceptical of its accuracy.
Just like you should on Medium. Yeah I know, it looks professional. The fonts are nice, the styling looks clean and things like images and videos are well represented.
But again, it's just a content hosting platform. No one at Medium verifies if anything written there is true, in the same way no one at a vanity press checks if a book is accurate or grammatically correct before publishing it. So don't be fooled into thinking it's some super secret writer's club where people verify everything beforehand.
And there are plenty of other sources you should be sceptical of by default as well. These include:
Any and all internet forums, since anyone can register and post content there.
Wikis, especially those on free wiki hosts like Wikia.
Chat services (Discord, Slack, Skype, etc)
Video hosts like YouTube, Daily Motion and VidMe
Image hosts (Imgur for example)
Audio hosting services like Soundcloud
Etc. This also goes for foreign equivalents, like 2channel and Nicovideo. Yes, you may not understand them. But no, an internet forum or social network in Japanese is no more reliable than its English equivalent.
Either way, that's the first step. But it's not enough to merely discount free blog sites and social networks.
Cause actually setting up a new site (on a real host) is about as easy and painless as posting something on Twitter. It's slightly more expensive yes, but not really to the point a determined hoaxer can't manage to figure it out.
So you'll then need another way to verify the source. And that is called history checking.
What's that mean?
Well, exactly what you think it means. You look and see how long the site has been around, and what kind of reputation it had beforehand.
And that's useful because a lot of fake sites/questionable news sources… are fly by night operations. They set up about a week before the content gets posted, and then usually shut down fairly soon afterwards if it doesn't become as big a story as they thought.
So a good way to catch out fakers is to go back through their work and look for signs of that. Did they post any content before the big story? Was the domain registered (as seen via WHOIS) more than a week before the post went up? Before the current year?
And how often were new posts being added anyway? Because if it turns out the site was mostly dead before a major new story hit, that should set off alarm bells as well. It could be someone banking on last popularity/reputation to 'make a name for themselves'.
But what if both of these add up? The site looks credible and it's been around a while with a decent reputation. What next?
Well, you try and find information about the author. This for a couple of reasons:
A: So you can figure out whether the person SHOULD have the information they're reporting. If a random guy who's never worked with Nintendo is talking about games they're gonna release in the far future, that's suspicious.
B: As a way to see what the author's reputation is like elsewhere. Are they known to be a liar? Have they been provably wrong about similar stories in the past? Has their work made it into respected media outlets and sites with actual standards prior to this incident?
Because all those things give a picture about whether someone should be trusted. I mean, think of it like this. Which of these two figures do you trust more with Nintendo news?
PushDustIn, of Source Gaming?
Or Michael Pachter, of Wedbrush Securities?
If you're a Nintendo fan/long-time gamer, you'd choose the former. Because he's been running Source Gaming for years, has proven accurate with his information (including translations of Masahiro Sakurai's regular column) and generally has credibility. On the other hand, someone like Pachter (who's been wrong about Nintendo for decades and has a very bad track record with predictions) is an unreliable source.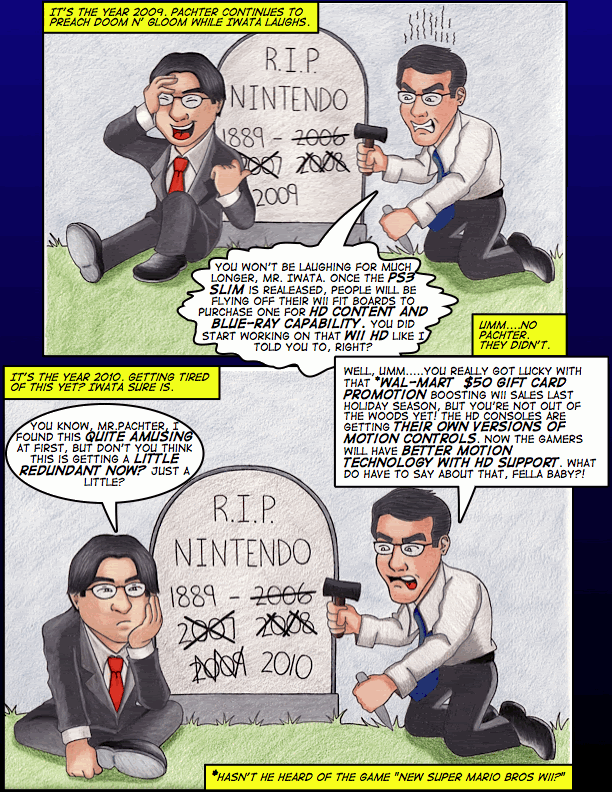 Either way, check everything about the author you can get. Check if their social media accounts look legit. Put their photo into Google and see whether it's from a stock photo site or something (that's a pretty good hint they're a liar, especially if a 'real' looking name is used along with said dodgy picture).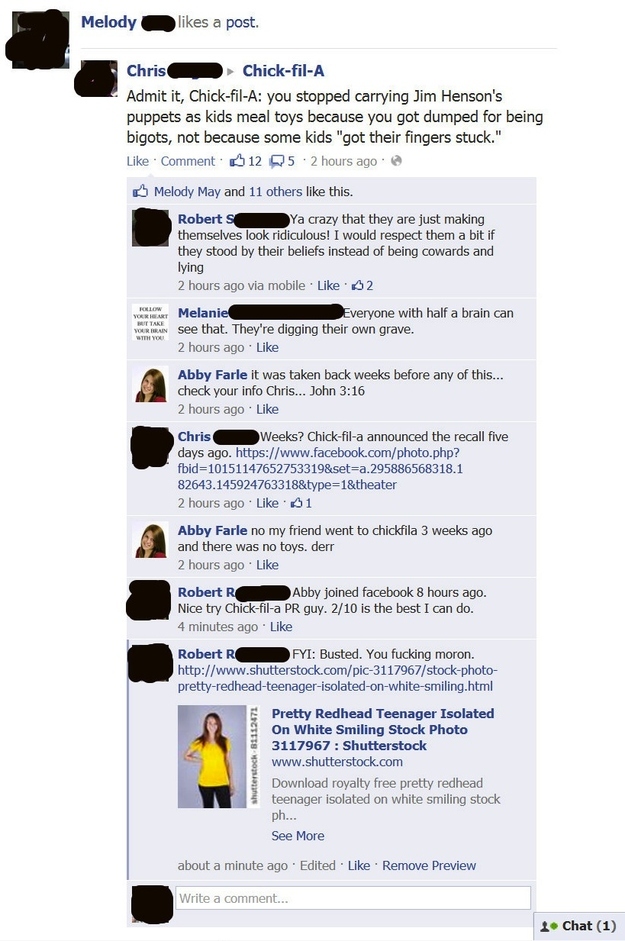 Above: This Abby person looks pretty suspicious…
If all comes back clear? Then move onto the next point. Where you…
3. Examine the actual source content for inaccuracies and reliability
Or in other words, you have to work out whether the article supports its own conclusions and follows every statement in a rational way.
So start by looking up who THEIR source is. Is it a dodgy site you wouldn't trust? Like one of those 'satire' ones you see posted on Facebook every now and again? If so, you can pretty much drop the subject right there. After all, even 'experts' and mainstream media journalists fall for hoaxes, gossip and 'fake news' every now and again.
While you're at it, also make sure the page being linked existed at some point in time. Aka, put the address into Google or the Internet Archive and see what comes back.
Why? Because there's another awful (and somewhat recent) trend of hoaxers actually making up non existent sources and giving broken links to 'authoritative' websites to back up their claims.
For example, they may link to a non existent BBC page and say it's an interview with Nintendo that got lost a couple of months back or so.
That's how the 'Harry Potter GO' news story caught on so much. Because the fakers linked to a broken page on IGN and claimed it was an interview with someone at Niantic Labs. Everyone else then just assumed it must be accurate because 'IGN.com' was in the source link.
Then, go through the article and ask yourself 'does this feel like something written in the language it says it's in?' This is because a lot of low quality articles are either written by people with English as a third language, poorly machine translated from somewhere else online or entirely written by special software that takes existing content and tries to 'spin' it into something new. So by checking the readability of the piece, you can work out whether it's from a content mill, lazy hack or someone with an actual passion in the subject they're discussing.
And don't leave out the images here either! After all, it's pretty easy to fake those, especially with modern hardware letting you stream pre recorded footage onto a TV or monitor.
So check up on whether any embedded media looks real as well. Obvious signs it aren't are:
A: The photo or video being 'recorded on a potato'. This is suspicious given the much better camera quality of modern smartphones and tablets, and usually hints that the creator of the image or video is trying to hide how bad their editing or special effects are. That used to be a common trick in old school Doctor Who, where the BBC would add a crap ton of 'gaussian blur' to a shot to hide how bad some of the costumes were.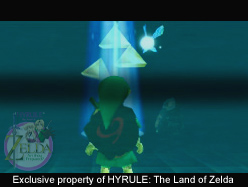 B: Certain aspects of the system aren't shown. Like say, the lower screen on a DS/3DS or the GamePad in a Wii U picture. This could be to hide how it's merely a photo or video opened in a camera app. Or in the Wii U's case, pre recorded footage played on a TV.
C: Reused art from other places. If it's official art, be suspicious, since companies don't (usually) use the same concept art over and over. If it's fan art, be even more suspicious, since legal reasons mean most companies will never use fan works or suggestions for their games and media.
D: The image can be found elsewhere on the internet under a different name/description. This is very common with 'fake news' articles, where gross looking pictures of criminals (usually busted for drug related crimes) are tied to terrorism, Satanism or various horrific rapes/murders. Either way, you can search this by sticking the image in TinEye or using Google's 'search by image' functionality.
E: It's an image showing just a piece of paper with text on it. News flash: an image of some text is no more reliable than the text itself.
Additionally, you can also try some of the advance forensics tips mentioned in articles like these ones:
Or by using tools like FotoForensics and 'Image Edited?'.
However, this is a fairly advanced field (which is formally called 'Image Forensics') and so getting it right may take longer than is practical for many journalists and reporters. Still, if you're real determined and absolutely want to avoid any errors whatsoever, it's another useful tool in the box you can use.
Either way, a bit of analysis here can go a long way in figuring out whether a source is being truthful or not.
Which brings us to the last tool in a journalist's toolbox. Where you…
4. Check who else is running the story
Because the general credibility and number of other news sites and sources running a story can also give you a faint idea about how credible it is.
Are only fringe sites running it? Then take it with a pinch of salt, since it's clear that the mainstream media is (for whatever reason) avoiding the topic perhaps due to the questionable evidence the story is based on.
And what if only one or two sites are running it? Well, that can be evidence that the story wasn't convincing for most media outlets, and that the one or two outliers were fooled by something dodgy. Which given that gaming sites like to parrot everything and anything, paints a pretty damn bleak picture of your story in general. I mean, what kind of crap is seen as so questionable that no one runs it in a world where 'video games cause alien abduction' theories would probably end up on Kotaku? One that's pretty damn questionable that's for sure!
So that will stop most misinformation from getting posted to begin with.
But what if it gets through anyway? If despite best practices, you post misinformation on your site and the word gets around that you've been duped?
Then what?
Well, here are some tips for that too…
How to respond to mistakes in news reporting
1. Don't panic
Seriously. You made a mistake, but it's not the end of the world. Everyone makes mistakes, and in this case, it's only a mistake relating to the video game industry. No one's life is in danger, and it's very unlikely anyone is getting sued as a result.
2. Correct the mistake
Because again, that's what professional journalists do. They update the original article with a correction pointing out how the original post was wrong, along with a link to an update that explains the situation and what went wrong. It's like how print magazines and newspapers run corrections near the front of the next issue to clear things up for their readers.
3. Do not lash out at critics or commenters
People calling out your mistakes is not a 'personal attack', nor a reason to go ban happy on your forums or social media accounts. That just leads to things getting much worse, and a growing number people (wrongly) thinking you're at the heart of a global conspiracy.
Instead, courteously reply that yes, you know you made a mistake, and give a link to the correction/update.
4. And be more careful next time
Since hey, if you can fooled once, you can be fooled again. And the more times you're fooled/fool your readers/viewers, the more people will distrust you as a result. So learn from your mistakes and fix how you verify sources to avoid making the same mistake again.
And that concludes the article. Hopefully, by following these steps you can stop reporting on unreliable sources and hearsay, and work towards a press that people respect and trust once again. Let's make the gaming media great again!