The Legend of Zelda Link Between Worlds Has Online Multiplayer?

Recently, Nintendo unveiled the box art for the new Legend of Zelda game on the 3DS, the Legend of Zelda A Link Between Worlds.  But while everyone was celebrating how fantastic the whole design looked and talking about how the game looked like one of the best Zelda titles in years, something quite interesting has caught my eye.  Take a look at this box art again and tell me if you notice anything: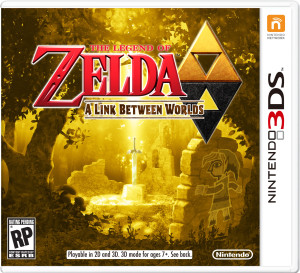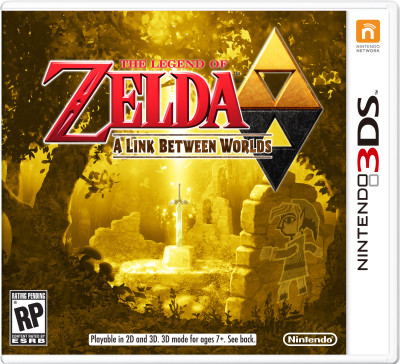 See that logo at the top right?  That's the Nintendo Network logo, always present on games with some sort online functionality.
But what's interesting is that Zelda games never usually seem to have this as a major part of them, and Link Between Worlds has never been discussed as having any form of online multiplayer at all.
And so, because of this, I suspect one of these three things may be the reason for it.
1. It's evidence of the game utilising Miiverse
Which would be supported by how otherwise single player Wii U games like New Super Mario Bros U have a Nintendo Network logo at the top right of the box because of their Miiverse integration.  See for yourself:
So perhaps the logo means it'll involve Miiverse, with a 3DS system update near release integrating the network with the 3DS as well as the Wii U.
2. Some sort of Four Swords style mode is included
The second (and more interesting) possibility I'm considering is that the logo is evidence of a Four Swords style co-0p mode that can be played online.  Sort of like how the original Link to the Past was released on the GBA with a game called Four Swords included: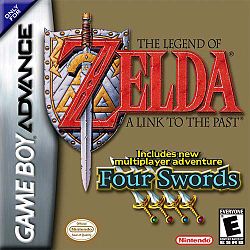 Of course, this wouldn't be a whole new game (perhaps just a few levels in the same engine as the main adventure), but it could be possible that Nintendo are willing to include such a mode in the Link to the Past sequel too.
3. Phantom Hourglass style trading/battle mode
Finally, it could just be akin to the multiplayer mode in the DS games, where you could trade various useless trinkets to other people and battle them in some weird multiplayer system where you alternated between controlling Links and controlling Phantoms.  Like this:
Perhaps that feature is returning for some reason.  That could be quite cool.
Either way, the Legend of Zelda Link Between Worlds has a mysterious Nintendo Network logo on it, so it seems like Nintendo is planning some sort of online component in the game.  What will it be?  Poat your thoughts below!