Project H.A.M.M.E.R.; More Details from Unseen64!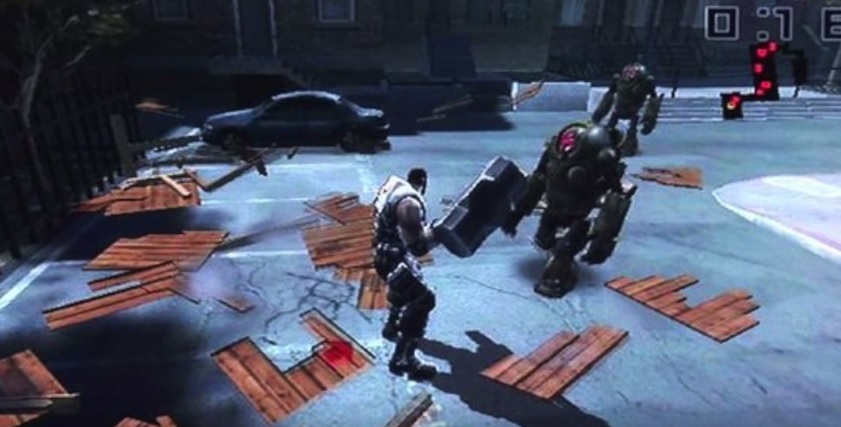 A few months back or so, we posted an interesting video from Unseen64 about Project H.A.M.M.E.R. and its… somewhat turbulent development at Nintendo.  Covering everything from the game's inception to its storyline changes to Wii Smash branding the game took on at a later date, it was an interesting overview of a Nintendo game that never came to be.
And now, Tamaki at Unseen64 has posted a second video about the same game.  What's more, this one has quite a few interesting details about Nintendo's development costs, culture clashes and other internal affairs that just have been seen to be believed.  So here's Project H.A.M.M.E.R. – The Story Continued:
So what's interesting here?  Well for one thing, we see exactly how poorly the game was conceived and designed, with all the focus being placed on storyline and aesthetics rather than gameplay and mechanics.  Literally the first thing they made were the CGI cutscenes, which apparently cost more than a million dollars to create.
This waste of money was so bad that Miyamoto himself apparently chewed the team out for it, and from Tamaki's comments in the video, it was almost an instutionalised issue at Nintendo Software Technology.  Mario vs Donkey Kong 2 cost the same amount due to fancy cutscenes, and it's implied from the video that Metroid Prime Hunters may have had a lot of money spent on this stuff too.
In addition to that, the video also talks about the management team trying to find scapegoats for their own failings, the director for the game being an obnoxious [insert insult word here] and more than half NST's staff leaving Nintendo due to the working conditions for this game.  It's definitely an intriguing video to watch.
But what do you think about the situation behind Project H.A.M.M.E.R., as discussed in this video?  Do you feel a bit disappointed about how NST was being run at the time, and how a seemingly promising team of game developers has now been reduced to making tiny apps and endless Mario vs Donkey Kong sequels?