Oh Hey, Looks like Another Nintendo Ripoff on the App Store!

This time, it's a game called… yes, get this… Bird Jesus.  And who exactly does this game (illegally) star?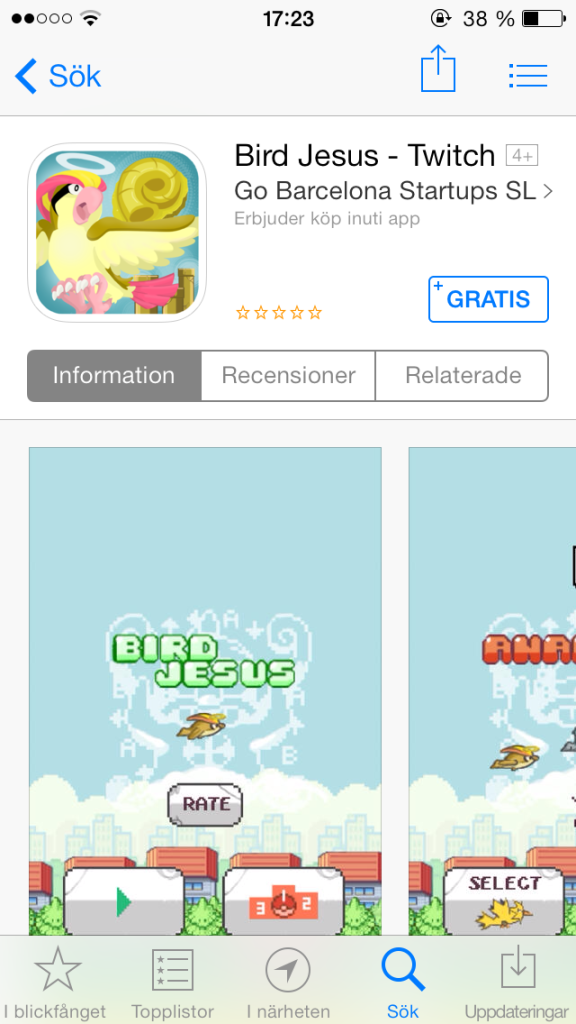 Pidgeot from the Pokemon series of course!  And while the description of 'Bird Jesus' may or may not be particularly accurate when applied to this beloved Pokemon, it still doesn't hide that the app itself is illegal and stealing a character from a Nintendo game in its desperate attempt to make money as a shoddy Flappy Bird knockoff.
So yeah, guess they can expect to see a cease and desist order from Nintendo or the Pokemon Company soon enough.   Good riddance.
Source:
https://itunes.apple.com/se/app/bird-jesus-twitch/id834678090?mt=8