Nintendo Stock Goes Down after E3
Ever get the feeling things aren't working out well?
First we had the criticism.  Then we got the petition to shut down Metroid Prime Federal Force…
And now it seems the stock market isn't too pleased about Nintendo either.  Their stock dropped significantly after their digital event at E3, which is perhaps not a good sign for investor confidence in the company.  Here's a quick chart: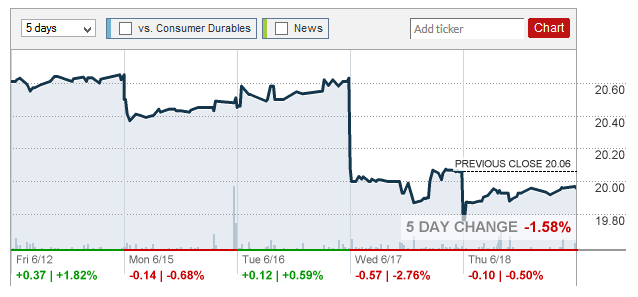 It's starting to get better, but yeah, not a good start.  Let's hope the stock recovers in the near future instead of doing the cartoon thing and going through the bottom of the chart, down the wall and through the floor to the area below.
Your thoughts on Nintendo's awkward stock fall after E3?