My Nintendo Direct Predictions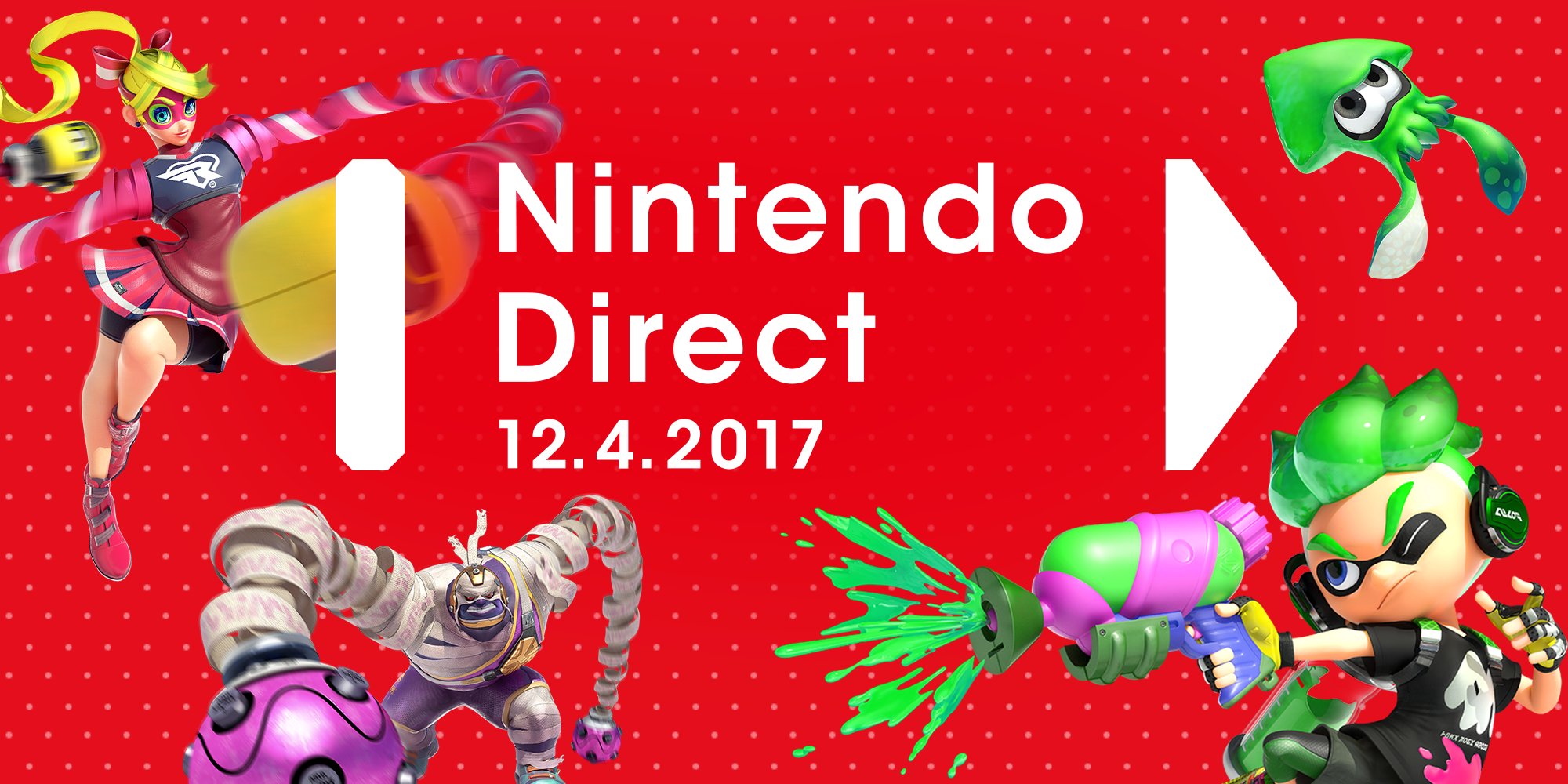 As you all know, Nintendo is airing a new Nintendo Direct tonight at 11pm.
However, while we know ARMS and Splatoon 2 are featured, that's only part of the story. For example, we don't know what will be shown from those games. How Nintendo is going to make Splatoon truly better and more unique than the original.
Or how the 3DS will be featured, given some comments on their Twitter about the presentation.
So here are my predictions on the matter. Starting with the obvious inclusion…
ARMS
Since it's pretty damn obvious that ARMS is getting a trailer.
Really, there's no doubting it. Nintendo themselves said it was the main focus here.
But it's what will be in the trailer that's interesting. And I think that is basically 'more content'.
Cause right now, ARMS looks very barebones. We know just five characters, one arena and a few gameplay options, yet have no info on the game's world or general setup.
So I believe that like with the recent Breath of the Wild trailers (that moved away from the Great Plateau) that ARMS will get a similar deal that really blows the game wide open. That makes us think that this is more than the live event/E3 demo.
And the same will also go for…
Splatoon 2
Since like ARMS, we know very little about this game and its setup. In fact, a lot of people think it's so similar to the original that they mistake it for an actual port!
So that needs to be fixed by a new trailer and information. Ideally in a way which focuses on things like the single player mode and the changes to the story and characters included.
Mario Kart 8 Deluxe
Moving on from the confirmed stuff now, I also believe Mario Kart 8 Deluxe will make an appearance here too.
Why? Because Nintendo are promoting the hell out of it, and it seems like the changes made go beyond just new characters and battle mode (like with the pink sparks for extra strong mini turbos).
So I suspect this'll make an appearance in the Direct too. Complete with maybe even a mention of some new DLC for the game.
Pokemon Stars
And it's not just existing Nintendo games which could be shown or announced either. Oh no, I think a Switch Pokemon announcement is possible here too.
That's because a while back, we learnt that Game Freak were working on a new Pokemon game for more powerful systems. As a result, I believe we'll see that announced sooner rather than later, regardless of if its a new generation 7 or gen 8 game we're getting.
But it's not just Nintendo who may have games featured here…
Yooka-Laylee
Because I also think we might see a release date for Yooka-Laylee on Switch too. That's because while it's a Nintendo focused project with many Switch owning backers, it's currently only been released for other systems.
So I feel Playtonic may take this chance to announce a release date for it. To prove that yes, Nintendo fans won't be waiting months for the game.
Indie Games
And yeah, other indie game trailers seem pretty logical to expect here as well. Every Direct and Nintendo presentation comes with a bunch of them.
Online Services
As does a look at the online services. That's because three big games in the next few months (Mario Kart, ARMS and Splatoon 2) all use them heavily, yet we don't even know what the subscription entails yet.
So an update here seems only fair.
Other Games
Finally, I believe we'll get some other minor games shown tonight as well. Probably Beyond Oasis and Pikmin 3DS really. I mean, they need to update us on them at some point, right?
Yeah, I guess so. And today's Nintendo Direct is a great time for this.
And so those are my predictions for today's Direct. Some are a tad optimistic, some are more likely, but all are completely possible in my eyes.
But hey, what do you think? Are my predictions for tonight's Direct realistic ones? Or are there things I'm missing or have got wrong?
Post your thoughts here or on the forums today!