Luigi's Mansion 3; What I'd Want to See

With Luigi's Mansion Dark Moon selling well in all regions and the possibility of Luigi's Mansion becoming a proper series at last, there's already a bit of talk about what should be in a third game.  Should it continue the (narrow) path of the original?  Be based on Dark Moon?  What ghosts and mansions should it have?  So here's my answer, what I'd want in a third Luigi's Mansion game.
Gameplay Structure/Mansions
As far as this goes, I honestly think it'd be better if they stuck to the Dark Moon formula complete with multiple missions and different mansions to explore.  Why is this?  Well I think are two reasons this would work well:
1. It'd let you come up with far more interesting mansions to explore than just generic haunted houses.
2. And you could make them vary per mission.  More so than in Dark Moon even, perhaps half the building literally collapses between missions or one of the later mansions actually has a semi randomised layout where the rooms move every time you start a mission.  Sort of like King Boo's Haunted Hideaway from Mario Party 8.
As for the mansions themselves, here are some ideas I think would work well:
1. A haunted town/village (like Crescent Moon Village from Wario Land 4)
A creepy town in the middle of Lovecraft/Campbell Country, this is an interesting 'mansion' by design in that there's no one main building to explore.
No instead, you have to explore the entire town across the different missions. You go through shops, an old abandoned church and cemetary, some creepy forests and fields on the outskirts, a farm, the town hall… you name it.
Unfortunately, there's the usual swarm of ghosts hanging about, including quite a few portrait ghost style characters who haven't quite moved on and are still acting as if alive.
So it's an interesting first mansion to start with, in that you have to go outside quite a bit and move between different buildings to complete missions rather than just explore simple rooms.
2. A creepy and run down amusement park with circus (like Banjo Tooie's Witchyworld and some Wario Land/World levels)
There's lots of good ideas you can come up with when a theme park and circus are the settings of a level (and come on, ghost clowns have got to be the creepiest idea ever).
And then there's the whole haunted house/ghost train ride.  I personally think this could be a great chance to parody or mock either the original game's mansion or Gloomy Manor from Dark Moon.  Have it start out with blatantly fake ghosts (like the cut outs from Haunted Towers in Dark Moon) then have it turn out real ghosts have infested the attraction and turned it into a dangerous battlefield.
Other things of note including dealing with a boss battle on a high speed rollercoaster (maybe sort of like the Mecha Bowser fight from Super Mario Sunshine) and fighting hordes of ghosts in the middle of the circus bigtop (complete with ghost clowns, ghosts using circus equipment and a couple of portrait ghost like mini bosses thrown into the mix).
3. An abandoned cruise ship in the middle of the ocean
Fortunately for Luigi, E Gadd found a whole ton of paranormal activity on this nice relaxing cruise ship!  But unfortunately, he forgot to mention the whole boat was on heading straight through a deadly storm or that the effects of the random lightning strikes or gale force winds were enough to screw up the Poltergust's ghost storage functionality and knock out the lights at random…
As you may have guessed, the ship's power supply tends to go on and off at near random, in effect causing a random blackout like the one in the original at least once per mission.  The high electrical charges and dangerous effects of the storm (as well as how the ship is heading through a portal to the paranormal dimension at the time) also overheat the Poltergust 5000 and cause a break down in the ghost storage feature.  So some of those ghosts you captured before may well escape in the process!
Oh, and if you guessed that the last mission involves quickly escaping the sinking ship and running to the Pixelshifter to escape certain watery death, you guessed correctly.
4. A medieval castle with ghost knights and civilians
Treacherous Mansion was already fairly close to this as is (especially with the creepy Catacombs underneath the mansion), but I think an actual medieval style castle with ghosts straight out the middle ages would be an absolutely amazing setting for the next Luigi's Mansion game.
Not only would it let them bring back great enemies like the knights from Treacherous Mansion, but it'd also mean they could bring in ghosts fitting all kinds of classic fantasy novels and adventure games.  Wizard types that teleport like the Wizrobes from the Zelda series, ghostly knights on horseback that charge through the halls, undead kings desperate to keep their empire even after their own death and downfall… There's quite a lot of great ideas you could come up with for a ghost story set in a place like this.
5. Shifting Manor; A house where the rooms themselves move around before your eyes
As mentioned in the game mechanics section, imagine a mansion whose rooms shift around every mission. That's this one.  Unfortunately for Luigi, they also shift around in missions too, making the whole process of drawing a map a near impossible endeavour and no two run throughs play the same!  And like in the ScareScraper, those ghosts are randomly generated too…
The boss battle would involve tricking the boss into trapping itself in a locked room by using machines that shift the layouts around.  Or making walls appear so the boss slams into them when trying to charge at/knock over Luigi.  Because it's not just evildoers who can take advantage of a constantly shifting battlefield…
6. Derelic Temple Ruins (some aztec style ruins in the jungle filled with undead)
Sort of like a cross between a haunted mansion and some Indiana Jones style temple ruins (like from Temple of Doom), this area takes place deep in unexplored jungle in the ruins of a falling apart aztec temple.
Unfortunately for Luigi, this means all the worst from jungle explorer fiction is well and present.  Man eating plants like the ones from Haunted Towers?  Check.  Lethal traps that unleash poisoned arrows, giant boulders or creepy Mummies?  Check. And that's not all.
No, the place is also being explored by someone other than Luigi, the ghost hunter guy who was cut out the original Luigi's Mansion for being too scary.  The same character who was apparently trying to have Luigi shot and his head nail to the wall of the Safari Room…
And he's exploring the place with an interest in hunting the most dangerous game.  This means Luigi has to dodge him like the SA-X from Metroid Fusion or Nemesis from Resident Evil 3.  Oh, and this ghost can enter multiple rooms after Luigi, quite unlike the rather limited enemies and bosses from the first two games…
Enjoy your nightmares!
7. The Original Mansion?
Or it appears to be at first anyway.  This lets you see how Dark Moon/this sequel's ghost catching mechanics would work in a setting like the original game's mansion/against some of the original portrait ghosts.
But as you may have figured, not all is as it seems…
No, this place randomly changes between a light and dark world version of the location, sort of like the levels from Eversion or that creepy level from this Super Mario Fusion video:
How does this work?  Well one version of the mansion is the normal one, and one is the hidden one.  But instead of the Luigi's Mansion 1 way of going between them via choosing from a menu, you here get randomly shifted between them every 30 seconds or so.  The normal one is brighter, has easier ghosts and a normal layout.  The hidden one has tons more ghosts (who are more difficult to boot), a mirrored layout and a level of darkness on par with the blackout.
So the switching makes for quite the navigational nightmare.  The ghosts in the normal one are from the first game, ghosts in the Hidden one from Dark Moon. And unfortunately, switching has a tendency to knock out the power/lights…
Can you navigate a version of the first game's mansion with a two world gimmick?  How about capture ghosts only found in one version or the other, requiring you to drain their health bit by bit?  And is this really what remains of the first game's mansion or is it just another ghostly illusion?
8. The Abandoned School
Someone mentioned this idea on a random message board I was reading, and I have to say I think it's a great idea for a mansion.
For one thing, you've got a ton of interesting rooms and places that could be used for creative puzzles and creepy settings to explore.  Like an abandoned science laboratory, or the gym, or the library.  And the general layout of a school or college is so ridiculously confusing you could translate it to a creepy haunted house no problem.
Additionally, the Poltergeists/Boffins from Luigi's Mansion 2 would fit pretty well in this kind of setting.  After all, their attacks are already based around chucking books at Luigi via their psychic powers, so sticking one or two in a school library or a classroom seems fairly logical. And coming up with a few portrait ghosts based on the staff or students would be interesting to see.
Finally, they could easily make this setting into a boarding school (think like Hogwarts in Harry Potter).  Those always have a very 'haunted mansion' style design to them, as well as a ton of secrets waiting to be discovered.
9. Treacherous Mansion
Back from Luigi's Mansion Dark Moon, Treacherous Mansion in this game is pretty much the same place as it was before.
Of course the missions are different and the ghost combos are differnt, but it's the same floor plan and general layout to explore, and the Tough Possessor makes a return as the area boss (albeit with new attacks and a more challenging attack pattern).
10. The Art Collector's Villa
In the same way Treacherous Mansion had a museum theme running throughout, this mansion would be the home of a now deceased painter and art collector and filled to the brim with paintings and decorations of all sorts.
Now imagine King Boo doing something similar to what Vincent van Gore did in the original game and bringing all the paintings in the house to life.  After all, if ghosts (and people) can be trapped in pictures, and if a magic ghost artist can bring his work to life… it seems logical enough a magical being can bring the subjects of every single painting they see to life!
So now we've got the exact opposite of the original game's portrait ghost situation.  Every single painting in the house is now just a blank frame where the subjects have been turned into ghostly monsters.  Beings from fiction and mythology are now roaming around as ghosts thanks to King Boo's dark magic.  Worse still, every single thing considered art is affected, from the statues in the courtyard to the images on the TV to the sistine chapel style drawings on the walls of some of the rooms.  All are now ghosts that want to kill Luigi.
Did I mention that these ghosts are now just basically vengeful charicatures of the paintings subjects?  After all, fictional characters are literally one dimensional in terms of personality, especially ones shown in a painting with no story behind them.  So not only does Luigi have to cope with some of the worst beings from Mushroom Kingdom history, but he has to cope with versions that now have zero empathy or remorse and and act as portrayed in fiction.
A very fitting finale for a more lengthy and difficult ghost hunting adventure indeed.
Ghosts/Bosses
As for ghosts, I personally want to see a mix of Dark Moon's normal ghosts and Luigi's Mansion 1's portrait ghosts as the enemies in this.  Oh and the Possessors as mansion bosses, since I think they work a lot better for a boss than a portrait ghost with 'standard' health does.
So here's how it'd work:
The normal ghosts would act like in Dark Moon, have various weapons, items and disguises and use different attack patterns based on the situation.  They'd have plenty of personality.
The 'portrait ghosts' would be mini bosses, and would act like in the first game.  These would be more human like ghosts that fit the theme of each individual mansion.
Finally, the Possessors would be the mansion bosses.  These would fight like the main bosses in Dark Moon and hijack the bodies and forms of both inanimate objects and living beings, and be themed to each mansion.  Why these and not portrait ghosts?  Because the latter don't work well with the improved combat in Dark Moon and can be easily made completely useless as enemies.  After all, Possessors have unlimited health and only let you get in one attack each time, whereas a really good Luigi's Mansion player could literally capture Bogmire or Chauncey in a single shot:
Add in upgrades, charge attacks and a Super Poltergust 5000 with double strength, and I don't think a Luigi's Mansion 1 style boss would last ten seconds against a decent player.  So I think the best idea gameplay wise would be to have an 'infinite health' Possessor as the main boss and keep the portrait ghost like ones to mini bosses. Maybe give the latter type about 300 to 600 health like the ScareScraper bosses to even the odds a bit.
Not to mention that Possessors lend themselves to more interesting battles overall.  Sure a 'unique' looking ghost is good, but there's only so much you can do with humanoid enemies.  Now imagine all the interesting boss battle setups you can have with an enemy that can take over and control inanimate objects…
Missions/Gameplay Structure
Structure wise, I'd honestly want the missions to return from Dark Moon instead of the 'free exploration' so many people talk about (which didn't even exist in the original game).  There are a couple of reasons for this.
1. It means the levels can change layout regularly and events can happen in the story.  And you can do things like be teleported to otherwise unavailable parts of the mansion, like in the final non boss mission in The Old Clockworks.
And for an example of how missions can help with having events occur… well, some of the mansions I described in this very game idea have the building itself destroyed in the final mission or start collapsing around you.  Having missions means you can replay these areas without having them lost forever.
2. It's more conveniant than free roaming, since you can start near where things actually happen rather than having to find it by roaming aimlessly across a map.  Anyone who honestly thinks the first game's structure was brilliant really needs to remember how damn annoying it was to walk from the mansion front door to the next area one after a boss was defeated.  Remember unlocking area 4?  Yeah that was annoying.  First you had to stroll all the way to the balcony from the foyer, then all the way back to the wardrobe room in the blackout to capture that one portrait ghost. The mission structure and pixelshifter lets you avoid this tedium.
There would however be a few changes I'd want in a third Luigi's Mansion game.  First of all, missions should be a bit longer than in Dark Moon and have you go about half an hour to an hour without going back to the lab.  Take advantage of the fact such a game wouldn't be on a handheld system.
Secondly, E Gadd should shut up a bit. It's nice he does contact Luigi, but he does tend to ring at the most annoying possible times in Luigi's Mansion 2, and it takes away from the whole exploration feel.
Finally, checkpoints should be a bit more common.  Maybe not have it so you can save mid mission, but having the option to go back to a certain room rather than the beginning of the mission when you die would be fantastic.
Multiplayer
A third Luigi's Mansion game would also ideally bring back the ScareScraper and multiplayer modes from Luigi's Mansion 2.  However, there would be a few changes/improvements to it this time around: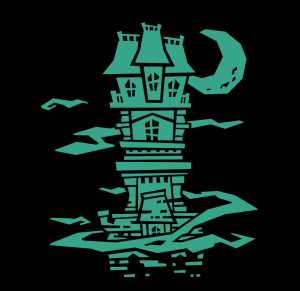 For one thing, now the actual mansions can be picked as ScareScraper settings.  So as I said before in my Luigi's Mansion 2 DLC suggestions article, you'd now be able to play Hunter, Polterpup and Rush mode in the actual single player mansions.
So for multiplayer, this is how the options would work:
Game Mode: Choose a game mode out of Hunter, Polterpup, Rush or Surprise.  Maybe a couple of new ones too.
Location: Choose a mansion the game would take place in.  This would let you choose between either one of the ten mansions from the single player, the original game's mansion, one of the four mansions from Dark Moon you don't revisit in the storyline or the generic ScareScraper.
Floor Plan: Choose the style of floor plan/map.  So you'd have 'Random' (which would have the games randomise the floor design with rooms taken from the mansion chosen for the location), 'Fixed' (which would use the exact same layout from the single player game with no variations) and 'Mixture' (which mixes this up at random).  Obviously the ScareScraper would only have a 'Random' option, but the others would let you play them in the style of an 'infestation' mission or Paranormal Chaos (aka random ghosts with no layout changes).
Music: Choose the music played.  You can either choose 'Normal' (which is the normal mansion music for the location), 'Infestation' (which is the infestation music for the location) or 'ScareScraper' (which just uses the ScareScraper/Thrill Tower music).  For example, if you choose Treacherous Mansion, this is what you'd get:
Normal:
Infestation:
Floors: Choose the number of floors.  Can now be 5, 10, 15, 20, 25 or Endless.
Area: Which 'part' of the mansion to choose for a 'floor'.  'Single' means it chooses a random floor and only loads that part.  'Multiple' means each floor can theoretically encompass the entire mansion layout complete with multiple floors/flights of stairs/elevators.  If the room layout is random or its set in the ScareScraper, this will always be set to 'Single'.
Room Number: How many rooms are in each floor.  Set to 'Fixed' when you choose to load a mansion as is from the single player mode.  If not, you can set it to either '4' (like in a boss floor in ScareScraper), '10', '15' or '20'.
Difficulty: How difficult the ScareScraper/mansion is.  More difficult means more ghosts, more difficult types of ghosts and less useful items, like in Dark Moon.  However, now there are a couple more options to choose from:
1. Easy: Few ghosts, mostly weak ones.  Very generous with items and red coin placements.  Rush mode gives you two minutes to start instead of thirty seconds.  In other words, 'casual' mode.  Time overall for Hunter, Polterpup and Surprise is now 10 minutes.
2. Normal: Same as normal in the ScareScraper.  Now gives you about a minute to start in Rush mode.
3. Hard: Same as Hard in the ScareScraper
4. Expert: Mostly like Expert in ScareScraper, except weak portrait ghosts will spawn as well.
5. Insane: Way, way harder than Expert mode in ScareScraper, this is literally impossible in single player and near impossible for a two or three man team.  Super enemies spawn from level 1 onwards, and have a shield from floor 3 or 4.  Portrait ghosts now spawn in normal rooms.  Ghosts come in groups of 15 to 20 in normal rooms and including combos like 10 Hockey Greenies, 3 Super Slammers, 2 Super Hiders, 1 Creeper, 2 Sneakers, 1 Super Gobber and a single portrait ghost.  In a room no bigger than a normal one.  Bosses now have about 1000+ health.  Poltergeists (including ancient and super ones) are normal enemies, and traps are common.  Rush mode is suicide.
Oh, and now Mummies, Knights, Carnivorous Plants and other odd enemies have to be defeated and show up at random.
Endless: Endless ScareScraper mode's difficulty level
Bosses in some modes may also be the Possessor bosses from the main adventure mode.  Just imagine the hell of fighting the likes of the last game's Secret Mine boss on the 25th floor of a 25 floor Rush ScareScraper! Or four players trying to take on the Big Boo from Ambush Maneuver!
There would also be an option to tackle the single player campaign as a team, useful for those who're either having trouble with a specific mission or can't quite get three stars on an annoying boss.
So that's what I want in a third Luigi's Mansion game, a title which would arguably be even better than Luigi's Mansion Dark Moon and mix elements from both the original game and its sequel in a way that'd please everyone.
Would you want a Luigi's Mansion 2 that played like and had the content found in the above article?  Would you buy such a game if Nintendo released it for Wii U?