Looks like Nintendo found out about 'Era's Adventures'…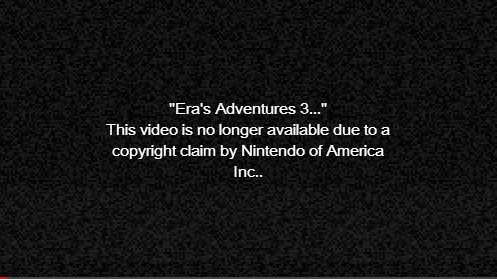 Remember that rip off Android game that used Yoshi as a main character and how the author tried to pass it off as him not knowing who Yoshi was?  You know, the one discussed in our earlier article here?  Well it seems like Nintendo's legal team have certainly found out about it, as anyone trying to watch the trailer will realise very quickly…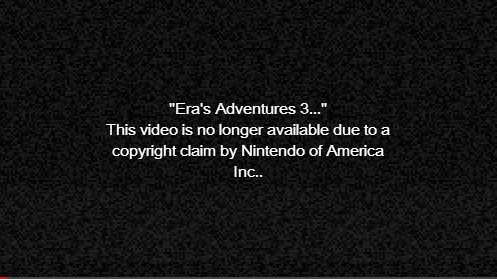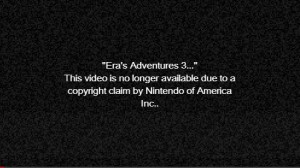 Above: Busted, Era's Adventure Youtube trailer goes down never to return.
As you can see, Nintendo of America have found and forced Youtube to terminate the video.  Guess they thought those similarities between Yoshi and 'Era' were more than a little too close for comfort…
So it seems like yet another scammer has been busted by their legal team.  Guess that's a good enough warning as any not to steal Nintendo characters for your games and try and sell them money on various app stores.