Let's Look Into… The Wacky World of Zelda Breath of the Wild Mods!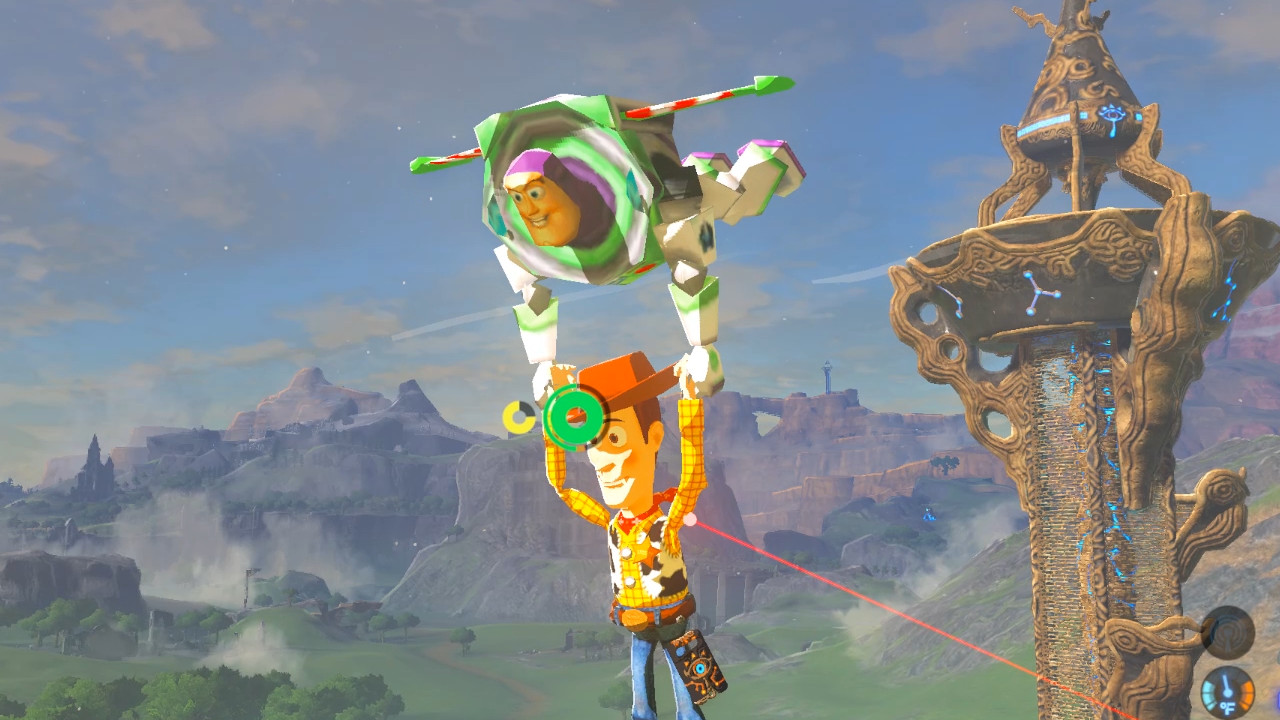 A couple of months back, I posted about an interesting project that aimed to add online multiplayer to Breath of the Wild. It appeared to be an impressive mod, and at the time I thought it was the start of a whole scene for the game.
Alas, the mod turned out to be fake.
But while that was the case with the MMORPG thing, that's certainly not the case for Zelda Breath of the Wild mods in general! Oh no, in the last few days, the modding scene for the game has absolutely exploded into life.
Which means there are now numerous mods to change Link into every character you can imagine. For example, have you ever wished to play the game as Steve Minecraft?
No, me neither. But quite a few people probably have, and with this interesting mod that's now completely possible: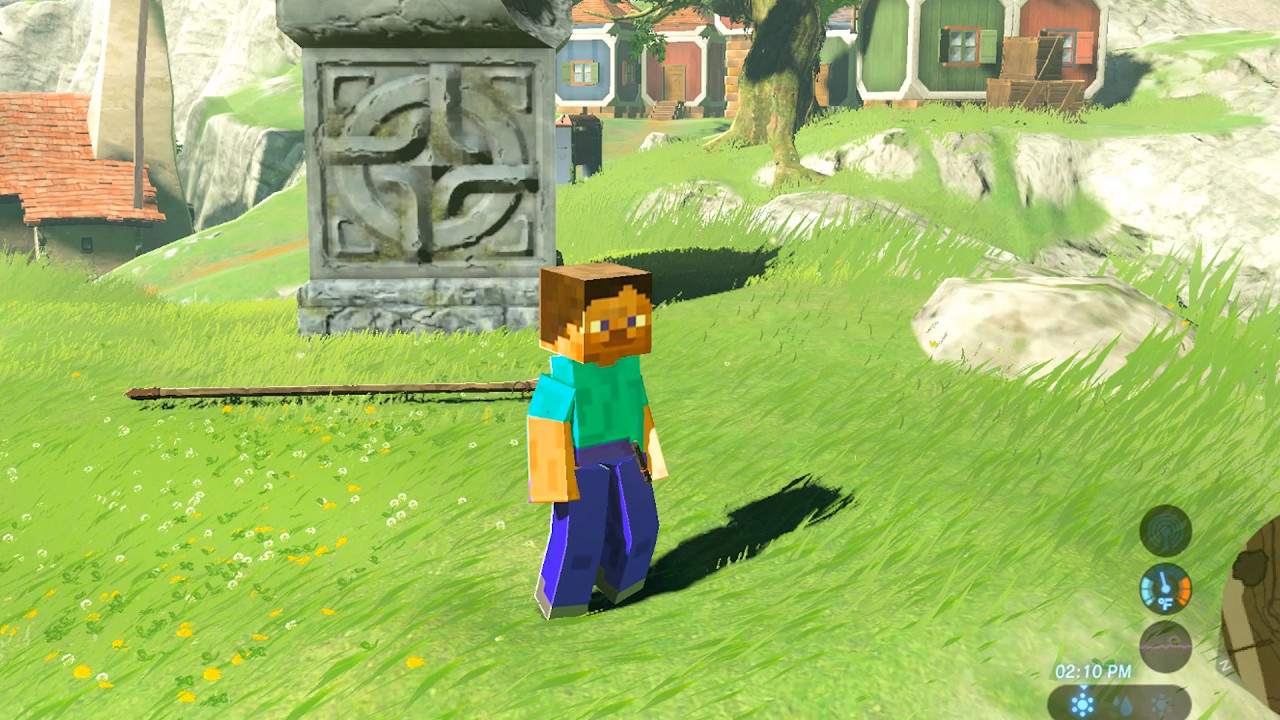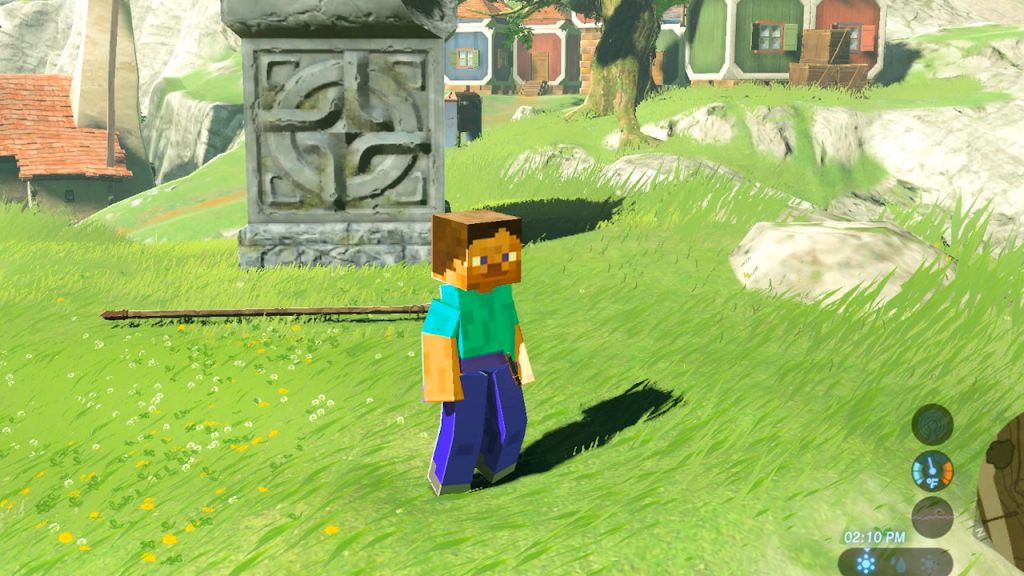 And old Steve is only the tip of the iceberg here. Maybe Toy Story is more your thing? If so, here's Woody complete with a Buzz Lightyear shaped paraglider!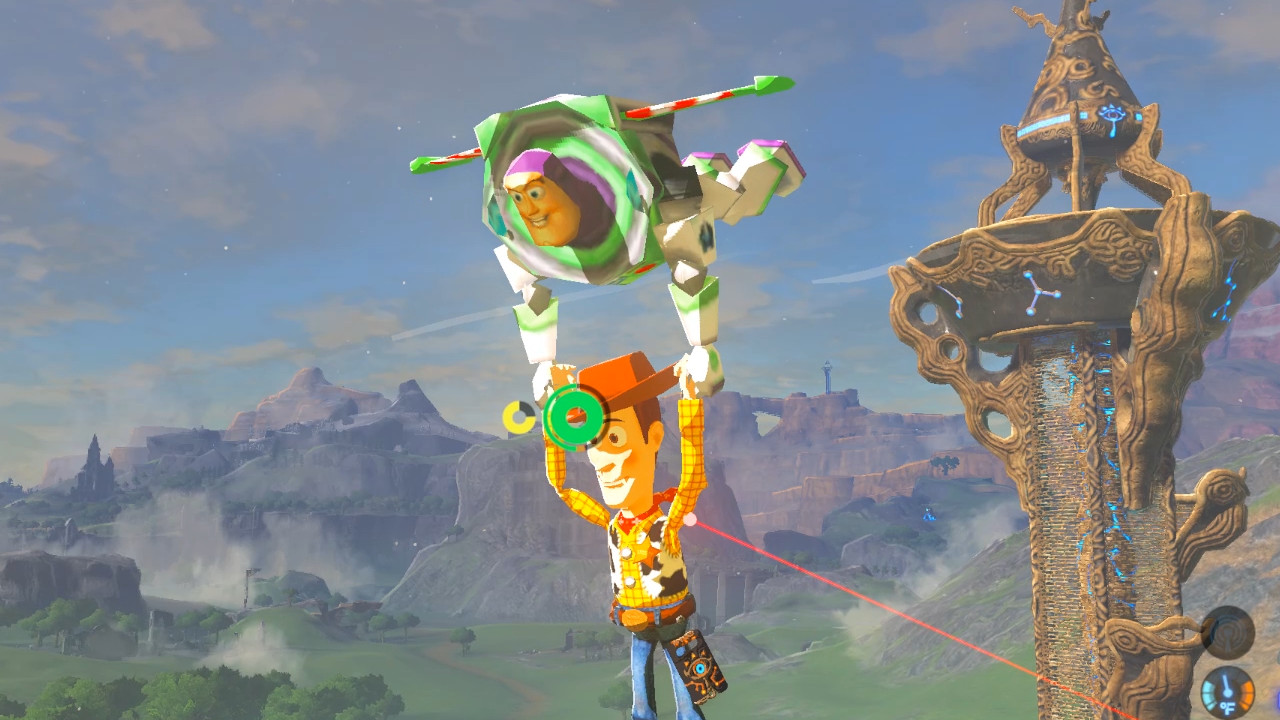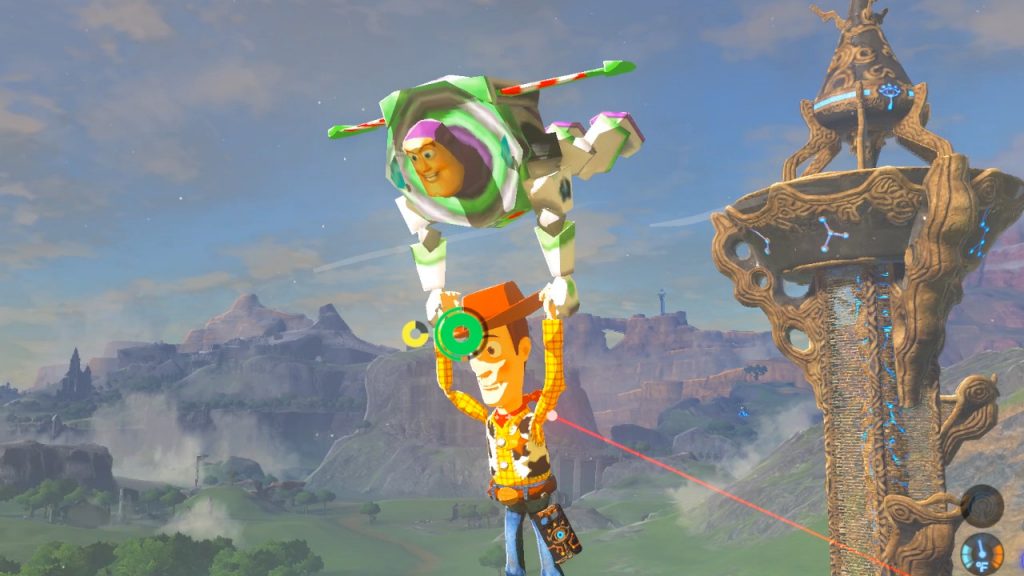 Goku from Dragonball is entirely possible as a model swap too. Here's a mod for that one:
As well as a mod which replaces Link with the main character from Grand Theft San Andreas. That certainly looks unusual in the world of Hyrule, doesn't it?
Yeah, I definitely think so there. However, the crowning achievement for character mods isn't any of those.
Nope, it's Waluigi! Yup, everyone's favourite purple clad trickster is now available as a character for the game too:
The memes almost write themselves there. Especially when you add the neat little Wario shield you can get him to use in the latest update: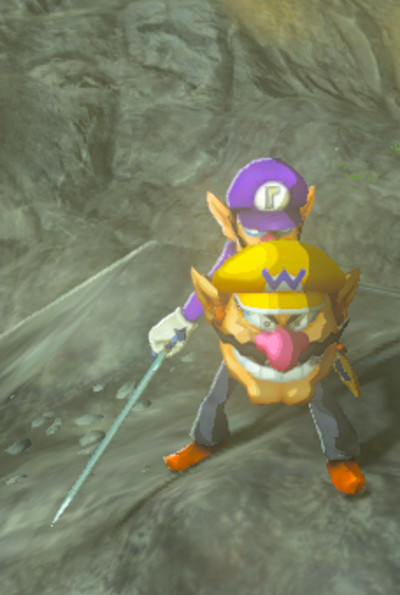 Other interesting choices include such faces as Jon Snow (yes, the one from Game of Thrones) and even Kratos from God of War! All of them add their own… neat touches to the experience.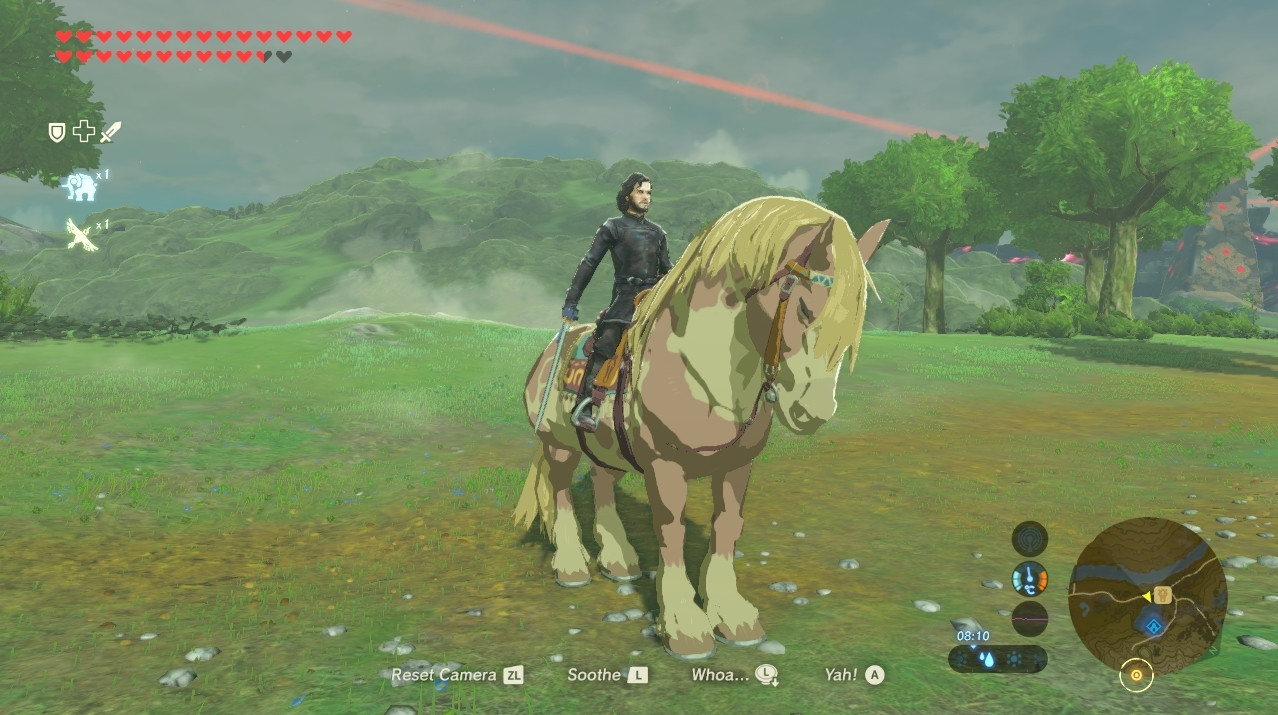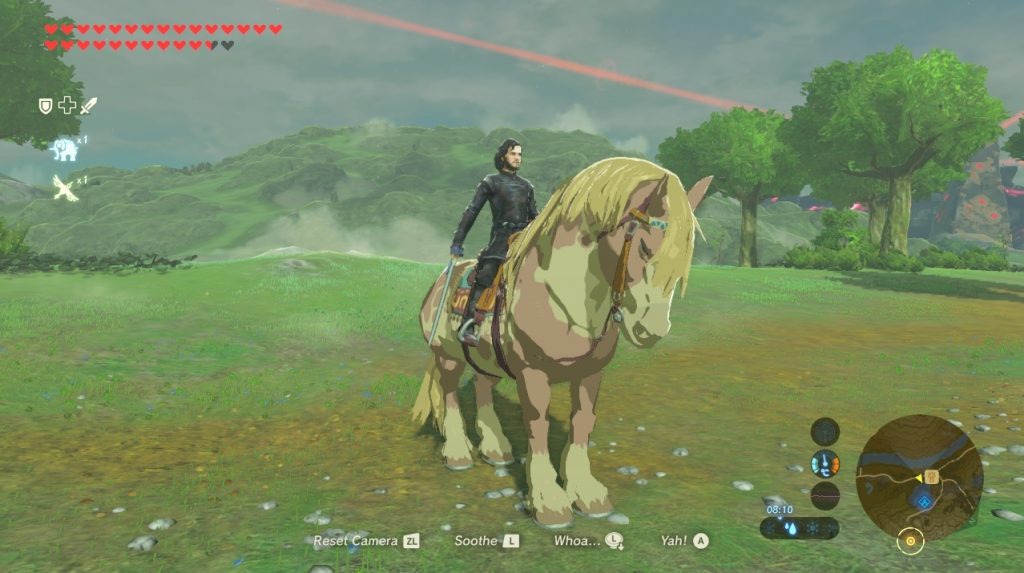 However, it's not just character mods we're seeing here. Nope, there are also mods for horses and weapons too! Most amusingly, Thomas the Tank Engine as a replacement for the Giant Horse: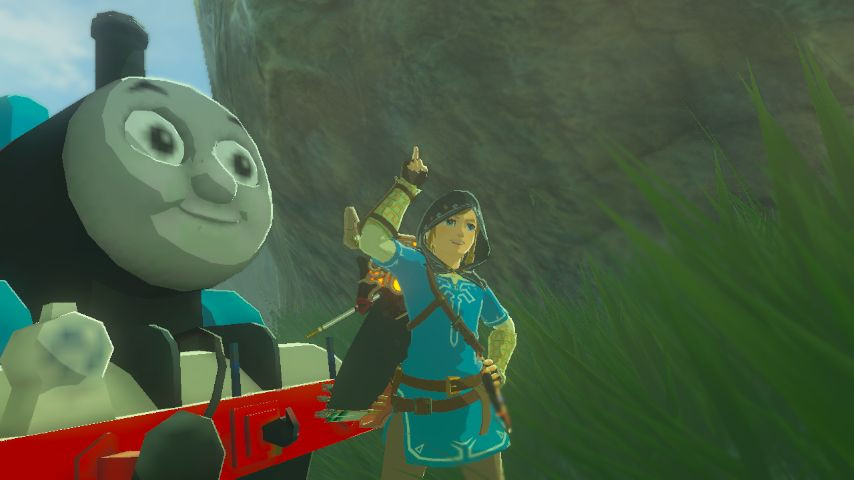 Yeah, it's not quite Spirit Tracks by any means. But it's pure bliss for social media fanatics none the less, and an amusing way to make it seem like Link's driving a sentient train across the world of Hyrule. What more can you want from the internet?
Eh, maybe Shrek. In which case, knock yourself out. Someone else managed to make a mod which replaces the Hinox enemies with Shrek. Yes, it's as funny as it sounds:
On a more serious note, weapon mods haven't exactly been forgotten about here either. Nope, all kinds of interesting weapons and shields from past Zelda games have been added into this one, including:
The Deku Shield from Ocarina of Time
Demise's sword from Skyward Sword
The Guilded Sword from Majora's Mask
Various weapons from Fire Emblem.
And your usual assortment of ridiculous crossovers and memes. Like a Diamond Sword from Minecraft, or a shield resembling the 'PC Master Race' icon.
The number of crazy mods here is insane, and the number just keeps growing day by day. So, check out the various mod sites for the game, look up some videos on YouTube and have a bit of fun with Zelda Breath of the Wild mods if you have the means to do so.
Because fighting Shrek with weapons from Fire Emblem as a character from Game of Thrones is what every hero lives for!
Sources:
Zelda Breath of the Wild Mods (site)
Zelda Breath of the Wild Mods (Game Banana)