Is the Wii/DS Online Shut Down Really a Bad Thing?
Just a few hours ago, Nintendo announced that all Wii and DS online services were going to be shut down on May 20th 2014.  And as per is the norm, the internet went absolutely ballistic. Nintendo's forcing people to buy their new games they said!  Mario Kart Wii and Smash Bros Brawl still have life in them say yet others.
But is this really a bad thing?  I don't think so, and hence here's why I consider the DS and Wii's online services going away potentially one of the best things to happen to the systems…
1. They were already hacker ridden wastelands to begin with
Which when I think about it, kind of makes me wonder why anyone would still be playing the likes of Mario Kart DS and Wii at all.  I mean, they've literally been hacked to hell and back by thousands of people by now and almost every race ends up filled with cheating idiots getting infinite items and taking glitch shortcuts.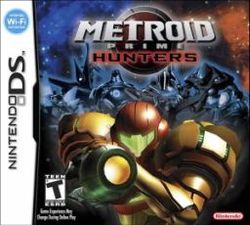 Above: And let's not even begin to think about the hacker hellscape that was Metroid Prime Hunters' online community..
So what the hell are we really missing here? The chance for a major company to provide a free platform for the video game hacking/online cheating community?  None of these games are regularly played by just about anyone 'legitimate' to begin with.
But even for these people, it's not much of a big deal because…
2. The shut down means hacking and homebrew can move ahead with impunity
Well, it's true isn't it? Nintendo withdraws all support and shuts down the official servers, so anyone hacking Mario Kart Wii or Smash Bros Brawl can now just go ahead and do whatever they like without concern that Nintendo will patch out the 'exploits' they're using to run homebrew or hacks or whatever else.
Above: Additionally, many of the best works in the 'hacking' world come out without such things as wifi, 20 years after the hype dies down.
I mean, it pretty much at least confirms no more hacking sites will get silly legal letters and complaints from Nintendo, righ?  Because if Smash Bros Brawl isn't officially supported online, why bother going after texture/model hackers any more?  Or anyone releasing game mods for single player titles like New Super Mario Bros Wii?
Above: Sites like KCMM can now be left in peace and have their mods work for ever more.
It gets better too.  Remember how online services are no more?  Well, that may have been too quick an announcement.  Oh no, it's possibly going to be more a case of 'official services are no more'.  Some more competent tech people are interested in reverse engineering how the Wii and DS connect to wifi and setting their own private servers for anyone still interested in playing the games online (kind of like how Warp Pipe worked for Gamecube game online play).  That's not to say it'll be guaranteed to work by the time the shut down occurs, but hey… it's not quite the end of the world thing people fear (thanks to the same 'hackers').
3. The 3DS already offers better versions of most popular DS titles
Additionally, I have to wonder why you'd still be playing many of these games to begin with.  For example, on the DS, what exactly is there that the 3DS doesn't an equivalent of or do better?
Mario Kart?  There's Mario Kart 7.
Pokemon?  Pokemon X and Y
Animal Crossing?  Animal Crossing New Leaf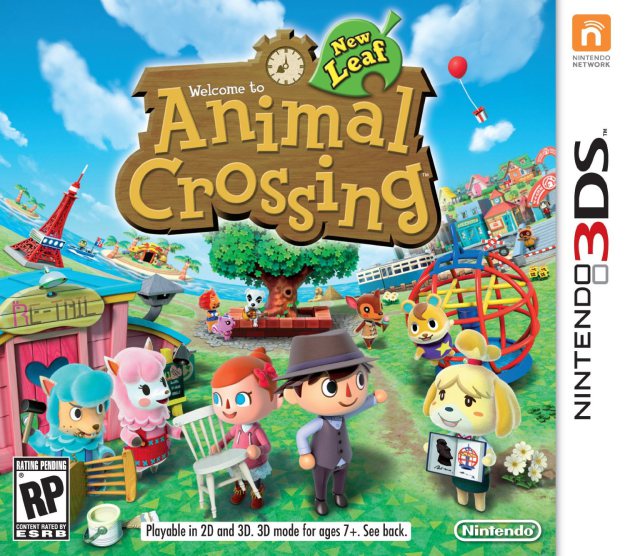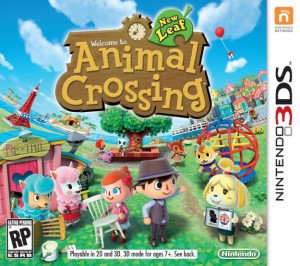 Most of the big DS games with wifi have perfectly good 3DS successors.  So unless you're a fan of Metroid Prime Hunters (in which case I'm sorry for the loss) or The Legend of Zelda Phantom Hourglass (in which case you're in a very small minority if you actually cared about the online play bit), you may as well just pick up a 3DS and play the 3DS equivalents to your favourite games.
4. It's been years since these games were supported
And let's face it people, every major type of software goes through this sort of thing after about the same amount of time.  Microsoft discontinued support for Windows XP and Internet Explorer 6/7/8 after all.  Forum script providers like Invision and vBulletin don't support the same forum script versions released back when the DS and Wii were still brand new.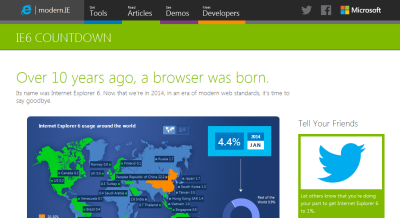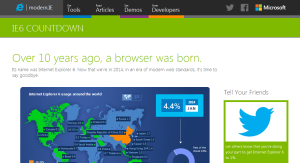 Above: Maybe Nintendo should start an 'IE6 Countdown' site for Mario Kart DS and Wii…
They can't support them forever.  And in the case of DS games like Mario Kart DS, it's been about 8 or so years now since their release date.  How much longer do you want them to keep splashing out money on maintaining servers for?
All companies do this.  Nintendo is no exception, and the shut down is purely a business decision and no more.
5. People need to start playing 3DS and Wii U titles (not last gen ones)
Finally, let's get to the main point shall we?  People need to start buying (and playing) more 3DS and Wii U games.
That's what will be needed to get sales turned around.  After all, if even about 60% of the Wii and DS buyers bought a Wii U or 3DS, Nintendo would be in a much better position right about now.
And so instead of desperately trying to cling onto the past and resisting progress for god knows how long, why not just join all of us over here who are playing such great games as Mario Kart 7, Luigi's Mansion Dark Moon and Pokemon X and Y versions? You'll get better online video game experiences, you'll get generally better games than what was available on the DS and Wii and hey, you might actually enjoy keeping up with the times rather than continually playing the same games for the next decade.