Game and Wario; More Screens, Artwork, Videos and Information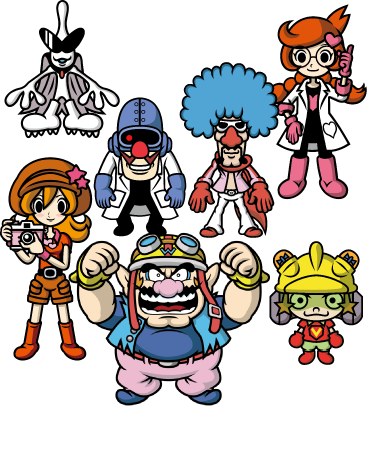 Nintendo's official site for the game has just been updated, so now we know all about the last few mini games and what not as well as the ones we've already seen.  Additionally, NintenDaan on Youtube has uploaded some videos of each of the games, so there's also now footage of every single aspect of this title.  So here it all is.
Official Art:
Wario
Mona
Mike
Orbulon
Pirate Wario
Kat and Ana
Nine Volt and Eighteen Volt
Young Cricket and Master Mantis
Jimmy T
Dr Crygor
Fronk
Dribble and Spitz
Ashley and Red
Penny Crygor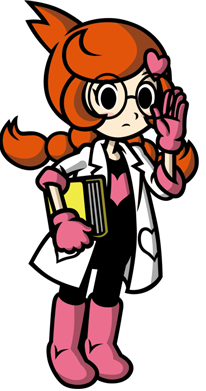 Pyoro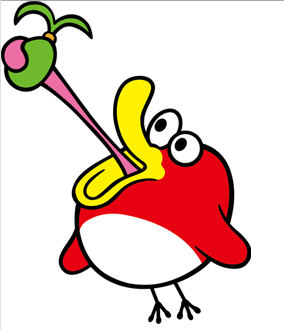 Everyone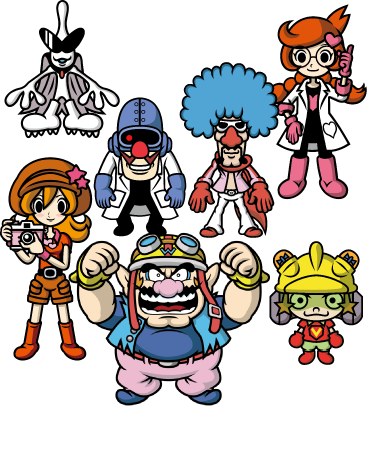 And that's pretty much the entire cast list.  Now for some screens of all the newer mini games (not counting the old ones here)…
Ski
Jimmy T's mini game, this one has you ski down a ski slope using the Game Pad.  We all kind of figured it'd star him way back when it was first shown given how the person you're controlling is… well, Jimmy T himself.
Design
Dr Crygor's mini game (this time he, Penny and Mike all seem to host different ones), this has you drawing and doing maths on the Game Pad touch screen.  Seems… interesting I guess.
Taxi
Obviously Dribble and Spitz's mini game (who else in the WarioWare series drives a taxi?), this mini game has you bring a passenger around in your taxi while trying to shoot down enemy UFOs.
Island
Fronk's mini game, it has you catapult Fronks onto an island and try and land on different parts.  It's multiplayer too apparently, so you have to knock them off as well.
Ashley
I have no idea what this is really called (the web page address just says the character's name), but it seems to be a 2D shooter where you take control of Ashley and shoot down enemies while riding on a broomstick.
Pyoro
It's Pyoro, that mini game series which has been in every single WarioWare game to date.  You eat fruits and falling objects while avoiding being hit and falling off.
Bowling
A mini game involving the whole cast, you have to knock down pins shaped like WarioWare characters.
Fruit
Multiplayer game where one player steals fruit and the others must identify him.  Hosted by Penny Crygor.
Mini Game Footage
Finally, here's all the footage of each of the newer mini games from the official Game and Wario website:
Ski
Pyoro
Taxi
Bowling
Fruit
Ashley
These videos should be as high quality as they need to be, since I figured out how to direct 'rip' videos from the official site and converted them in a Youtube usable format.  They also show a lot more of the mini games than people expect.
And that's all the Game and Wario media for now! Does this make you more excited for the game when it comes out later this year? And what mini game/character is your favourite and why?