Five Reasons why you should Order your Copy of "Lego City: Undercover" Now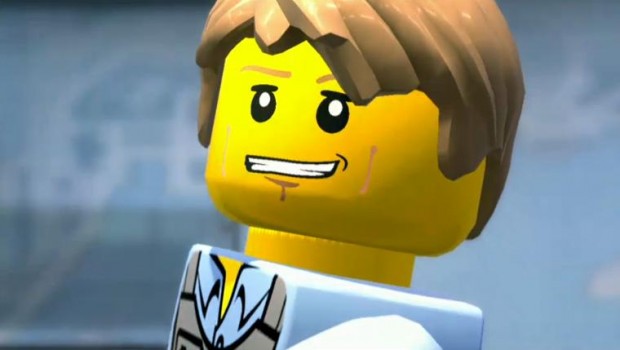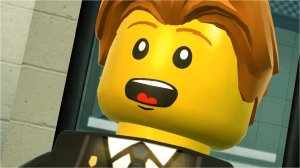 1.There are indications the game will be in short supply
If you look at Amazon's listing for Lego City: Undercover for the Wii U, you'll notice a warning of a "potential shipping delay" that may effect the game's availability when it's released on March 24. This same warning graced the listing for Fire Emblem: Awakening prior to its release on the 3DS a few weeks ago. If you tried to get your hands on the latest Fire Emblem on its release day, you'll know that it was all but impossible to find it anywhere at retail. This was the case for those who pre-ordered the game as well, but when the game finally did arrive on store shelves, the first people to pre-order the game were ultimately the first to get their copies. I myself was told by a GameStop employee that while my store had received one shipment of the game, I wouldn't get my copy until the second shipment arrived as I had pre-ordered the game late.

Judging by the warning Amazon is issuing for Lego City: Undercover, the Wii U title may well find itself in a similar situation in a few weeks when it is supposed to become available. The most likely reason behind these delays is that the dates provided by Nintendo for the game's release is actually a street date, not a release date. The difference is that in the case of a release date, stores are supplied with games prior to the release date so that they are ready to put it on store shelves when the game officially releases. With a street date, the games are actually shipped out on the street date and retailers are allowed to sell the game as soon as it is received. I have heard that Nintendo Monday release dates are always actually street dates. Note that both Fire Emblem: Awakening was "released" on a Monday, and Lego City: Undercover is slated for a Monday "release" as well. Pre-ordering the game for an in store pickup at a retailer like GameStop or Best Buy is likely your best chance of getting the game as soon as it's stocked, but do it soon or you may find that your copy wasn't on the first shipment.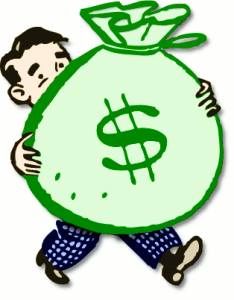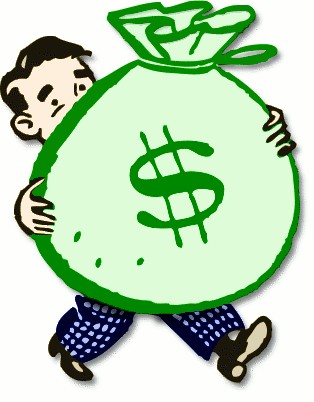 2. It is listed at only $49.99
It seems unlikely that this is a mistake as the game is listed at this price almost everywhere (Amazon, Best Buy, GameStop, Target), but it's worth bearing in mind that Wii U games generally retail for $59.99 at release, and by all accounts, Lego City: Undercover is a full-fledged game, estimated to take 15-20 hours to beat and over twice as long (40-50 hours) to reach 100% completion. Furthermore, there are retailers such as Walmart listing the game for the full 60 dollars. Mistake or not, the game is available for pre-order at a lot of places for an excellent price. With pre-order price guarantees being pretty standard these days, you can ensure that you get yourself a great deal by securing your copy now in case the price changes to the standard 60 dollar fare.
3. It's a lonely island in a vast, empty ocean for the Wii U
It's no secret that things are pretty quiet for the Wii U these days. After a fairly strong launch, pretty much nothing has been released for the console since with the exception of a couple of eShop titles. Rayman: Legends has been postponed until the Fall and is no longer a Wii U exclusive and titles like Pikmin 3 and Wonderful 101 still don't have a release date. If you own a Wii U, chances are you are starting to get pretty desperate for a new game to put it through its paces. Sure, F-Zero is a nice distraction, and if you haven't already you should definitely take a look at Trine 2 (which now has a free demo available by the way). But Lego City: Undercover will doubtless be the first "big" title to hit the Wii U in quite a long time and the last we'll see for a while yet. It's not just a nice looking game but a necessary stop gap while you're waiting for the Wii U library to fill out later this year.
4. Visit Lego City before the Chase Begins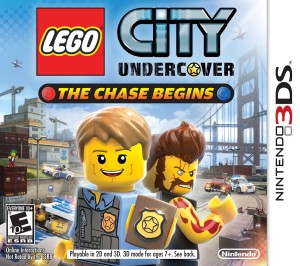 Though Lego City: Undercover is obviously in the Lego family of games with the likes of Lego Batman, Lego Lord of the Rings and Lego Pirates of the Caribbean, it is also a franchise all in its own right. In fact, the game will be followed by another entry just a few weeks later in the form of the 3DS exclusive Lego City Undercover: The Chase Begins which is scheduled for release on April 21. Though the 3DS title is actually a prequel to the original, it's clear that TT Fusion has intended the games to be played in the order that they are being released. It's a treat to know that we will be getting not one but two Lego City Undercover games in the near future and that both of these will be exclusive to Nintendo consoles (at least if you're a Nintendo fan). Both games show a lot of promise (but we'll get into that more with reason 5) and if you're considering purchasing both, well, that's just another reason to get your hands on the Wii U game asap. Judging by how long Lego City: Undercover is reported to be, buying it as soon as it becomes available should give you just enough time to complete the game before the next entry is released.
5. The game looks damn good!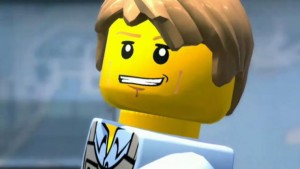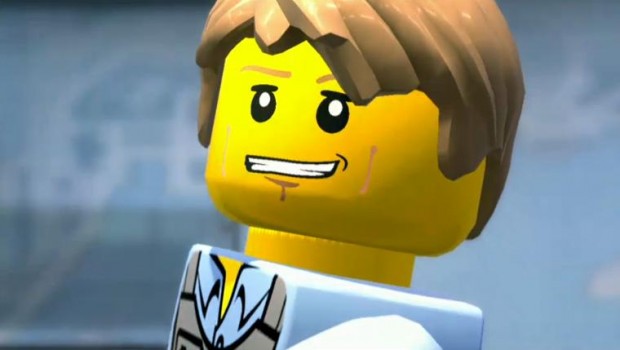 Of course, none of the other reasons would amount to anything if this wasn't the case. A lot of information has been released about Lego City: Undercover to date and if you're not caught up, you owe it to yourself to see what this game has to offer. As was previously mentioned, Lego City: Undercover is both long and deep. The open world setting is rather large, and there are a lot of missions to tackle, each one lasting longer than the one before it. The voice acting sounds top notch and it's evident that by removing the shackles of licensing, TT Fusi
on has allowed themselves the kind of creative freedom that results in an entirely unique and novel experience. Case in point: my Lego gaming experience extends no further than one play through the Lego Batman 2 demo for the 3DS, and I can't wait to get my hands on Lego City: Undercover. Watching the trailers is enough to make you realize that this is not standard Lego fair.
Sure, you can wait until you've had the chance to read a few reviews and maybe play the demo. But if you own a Wii U and you're starved for content, Lego City: Undercover is a game you can pre-order confident that you will get a game filled with many hours of adventuring, platforming, and exploring, and pre-ordering this title is the way to go.