Over the last few years or so, we've seen a rise in questionable practices in the gaming industry. There's the increase in microtransactions and real money spending, which often introduces a gambling element to the games it included in. There's the situation on Steam and the app stores where quality has mostly fallen off a cliff and asset flips reign supreme.
Add people involved in making games either attacking their audience, suing critics or trying to take down videos about games featuring their music andyou've got a situation where consumer advocates are needed more than ever.
Which is where SidAlpha comes in. A YouTuber with a large following of 50,000 subscribers and growing, his channel basically exists to discuss both the admirable and sleazy tactics of game developers and industry folk alike, covering such topics as the recent Alex Mauer takedowns and the Shadow of War controversy with aplomb.
And we've gotten to speak to him for an exclusive interview! So, if you're interested in his channel, video games on Steam or his opinion on games as a whole, keep reading!
Let's start with the usual personal story first. Who are you as a person, outside of the world of video games?
Who I am is really no one special when it comes to "meatspace". I'm a father of a 13-year-old girl, I work as a Project Lead for an IT Consulting Firm, and I live out in the boonies in the northwest. To be honest, I would probably be one of the more uninteresting people you might meet due to the work schedule I deal with. I typically work 12-14 hours per day plus being a single father on top of it. That doesn't leave much time for excitement.
And how did you get started with them anyway? What was your first console generation?
My first console generation that I ever played on was actually the Atari 2600. Although even way back then I was still a PC Gamer at heart and I enjoyed playing games on our Commodore 64 much more. With games like Archon and Archon 2 being my favorites when my lifespan was still in the single-digits.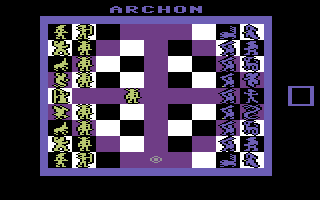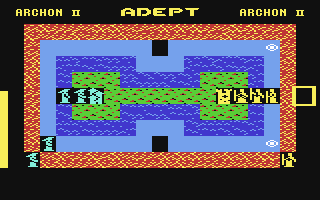 Were there any games then you thought were really amazing?
Well, I was between 4 and 9 years old, but probably the games I thought were the most "amazing" were Moon Patrol and Defender. I was also quite good at a game that was called "Asteroids". Once, I ended up going on a tear and seemed like I just could not fail. My dad and his brothers were so excited watching me burn through the game that they kept me up so late so I could keep playing that I literally passed out mid-game. I used to find it hilarious to see 4 grown men shouting and cheering while watching a little kid destroy a video game and now I look on eSports and think there really wasn't much difference.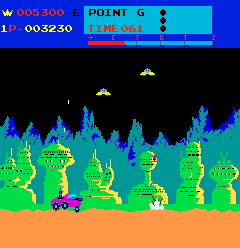 How about terrible ones that probably could have gotten a video about them had they been released on Steam?
All of them. You have to remember that games back then were actually exceptionally basic and were fairly terrible. Many people are nostalgic over them, but the vast majority of them would not hold water or even compare to today's standards.
Either way, you're most known for your YouTube channel and videos on Steam developers/games. How did you get started with that?
I've always been a person with strong opinions and I had actually planned on starting up a YouTube channel for a few years. After watching people like Angry Joe, Totalbiscuit, Nostalgia Critic, and a few others, I really resonated with the idea of consumer awareness and consumer protection. What with all of the excesses that we've seen within the Triple-A Games Industry, I really had a lot to say but usually I would just rant to my friends. They were the ones who told me that I should start a YouTube channel, but that could very well have been just so I would quit pestering them all the time about it all as I'm really the only core Gamer in my circle of friends.
How I got started was more on a whim. I had used my Christmas bonus to build myself an actual Gaming rig that January and I decided that, now that I was earning enough money from my day job, I could afford the equipment necessary. So, on a whim I ended up spending far more than I needed to on recording equipment to be able to get started. The decision to start my own channel to first video recorded took all of a week to complete once I started moving on it.
What about the name? Why SidAlpha?
The name SidAlpha was actually a combination of corniness and probably way too much Irish whiskey. Even though my legal first name is Sidney, I've been called Richie for longer than I can remember. The Sid part in SidAlpha actually isn't a reference to me, but my father. His name is Sid as well, and with most children I've seen my dad as one of the strongest people I've ever known. I've also been a fan of history and from that I borrowed the idea of the Alpha and the Omega, the beginning and the end. And I've also ascribed to the idea of "Knowledge is power" and there is never a more effective consumer than one that is well informed. So, the SidAlpha name is essentially "Beginning of strength" within the context of consumer information and awareness.
I know, it is extremely corny, but like I said… Irish whiskey was involved.
Similarly, what about the music? Why did you choose that song for your video intros?
The intro was actually developed by a designer in Greenland that I purchased on Fiverr. The music came with it. I used it as I wanted my channel to have a bit more of a professional feel but every time I'd attempted to change it was met with resistance, so now it's just become a part of my channel's identity.
What about the general content? What made you want to create videos about dodgy Steam developers and ripoffs in gaming?
That was a slow evolution and it mostly came from the fact that I can't stand the idea of someone enriching themselves unjustly at the expense of others. I think part of that also spawns from my being so terrifically poor for most of my life, that I have an overinflated importance on how valuable money is.
Also, I've seen how hard some of these Indie Developers work and it frustrates me to no end to see an Indie game that I KNOW in my heart of hearts is a good game get lost in the shuffle in the midst of asset flips and shady devs posting garbage games that take attention away from those games that legitimately deserve to be seen and merely promoting those good games are not enough. Those others need to be drug out into the light to be shown for what they are so people don't waste their money on them and instead are better able to go find a game worthy of their hard-earned money.
I knew it was a gamble to go that route. Many people said "Stick with the triple A's. No one cares about the Indie games. They're a dime a dozen." But to my mind, a lot more good could be accomplished within the Indie scene and I didn't care about how famous or not famous I got. It was about my passion for games and my desire to help inform those that would wish it. Even if I influenced 1 person, that would be enough for me.
Were there any influences there? People like Jim Sterling have made videos on similar topics before…
There are a LOT of influences there. Angry Joe, Totalbiscuit, Jim Sterling, and Nostalgia Critic would be the biggest ones. And while I know that there have been others to cover these topics before… and probably better… I still feel I have something to contribute to the conversation. While those others have been heavy influences on my own content and style, I have still maintained my own voice and method of relating things. From Angry Joe, I remember to not always take things too seriously, which is something I do tend to fall prey to. From TB, I learned that more often than not, the loudest voice in the room tends to be the calmest and most well-reasoned. If you have something important to say, you don't need to shout. Because if you do, the ones you are shouting at most likely still won't listen regardless. From Jim, I learned that it's ok to have an ego from time to time. Just remember what you are doing and why you are doing it. And then from both Nostalgia critic and TB I learned what it was to break something down and analyze it effectively.
I try to learn something from other successful YouTubers in order to make myself and my content better, but at the end of the day it's still about the message and the information. People cannot make informed decisions with an absence of information and we have learned we cannot trust the vast majority of traditional Games Journalists. I intend to set my own example in that regard.
Out of all the games and developers you covered, which ones were the worst/most sleazy and why?
Oh wow, there are so many. I would think Dokey and Dalas of Fur Fun to be the worst outside of Digital Homicide. They issued large numbers of spurious DMCA strikes, issued review code only to later revoke those keys when the reviewer said something they didn't like, mass forum bans and thread deletions… not to mention that Dalas is himself a YouTuber who weaponized his audience in a variety of ways… To post positive reviews of a crap game in exchange for game keys, to downvote negative reviews, and to flood his game forums in order to further drown out fair critique.
How about the least? Which of your 'Diamond Devs' subjects were the best?
The one that stuck out in my mind was Stardrop. That one actually started because the developer himself emailed me to ask my advice and my opinion as he was mortally terrified that people would label his game an asset flip because he did make use of pre-bought assets. I found the game itself to be charming and the voice acting quite well done. I was excited to be able to present the game before it even went into Early Access and I look forward to the finished product. The fact of the matter is, he cared so much about his game that he sought out a random YouTuber because of the content they had discussed and he wanted to be certain people wouldn't judge his game sight-unseen. That is the level of heart that I see in so many Indie Developers and it is those exact types of people, those that are invested in their project and talented enough to see it through, that brings me the greatest amount of pride in being able to raise awareness of.
Why do so many developers and companies respond so poorly to criticism anyway? Almost every few months we get another developer torpedoing their own reputation over a DMCA threat or review take down…
It really speaks to the type of personality of those that engage in those behaviors. It is ultimately born of a self-centered and selfish desire for profit above all else. You have to remember, the vast majority of those people never had a reputation to begin with and they rail against anything that will cost them money. They have no passion for gaming, they have no talent for it nor any desire to produce anything worthwhile. This isn't about the game for them, it's just a means towards easy money.