Shaun the Sheep Is Coming to Super Mario Maker!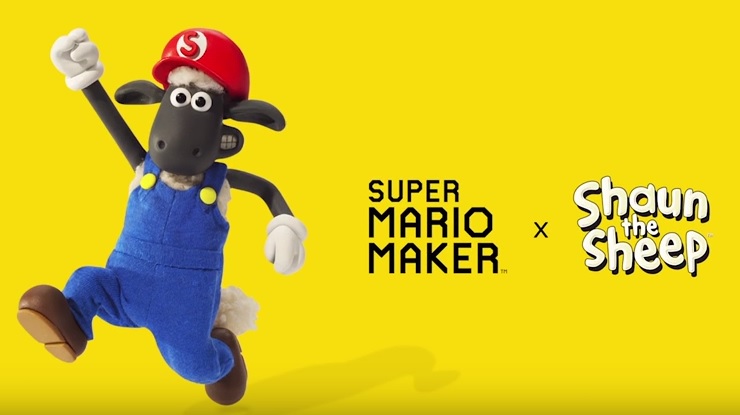 Remember a while back, when I talked about how Super Mario Maker had no 'non Japanese' Costume Mario forms? How I complained that bits of pop culture from other regions were seemingly being ignored for the game's crossover content?
Well it seems like Nintendo were listening, since the next Mystery Mushroom form and level are based on Shaun the Sheep.
As in, that one. The one by Wallace and Gromit creators Aardman Animations. The main character is being added to Super Mario Maker as a Costume Mario form, and the event level is apparently based on his farm from the series.
Here's a video showcasing the new form and level:
Above: The level is called Shaun's Mossy Mole Mischief
So what do I think? Well, I quite like it to be honest. The sprites and sound effects are hilarious, the character and series choice is at least interesting and hell, it's a character from a British TV series in a Mario game! How often do you see that happen?
Either way, the level (and Mystery Mushroom form) will be available to unlock tomorrow. What do you think about seeing Shaun the Sheep in Super Mario Maker? Do you want other characters from Aardman Animations to make an appearance too, like Wallace and Gromit?