Nintendo Now Selling Wii U GamePads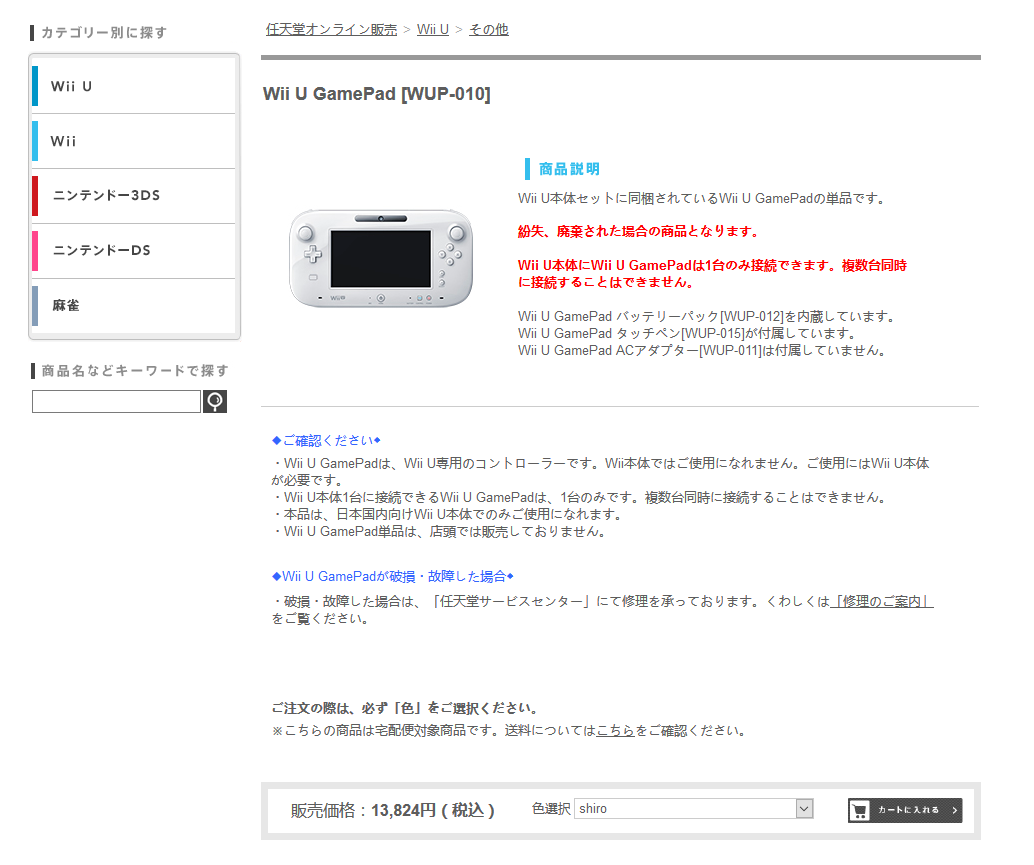 Lost your GamePad for some reason?  Want to have a spare, in case Nintendo somehow turns around and starts making games that use/require more than one of them?  Well if so (and if you're in Japan), you're in luck, cause Nintendo is now selling GamePads seperately from the system.
Here's the listing on their official shop showing them: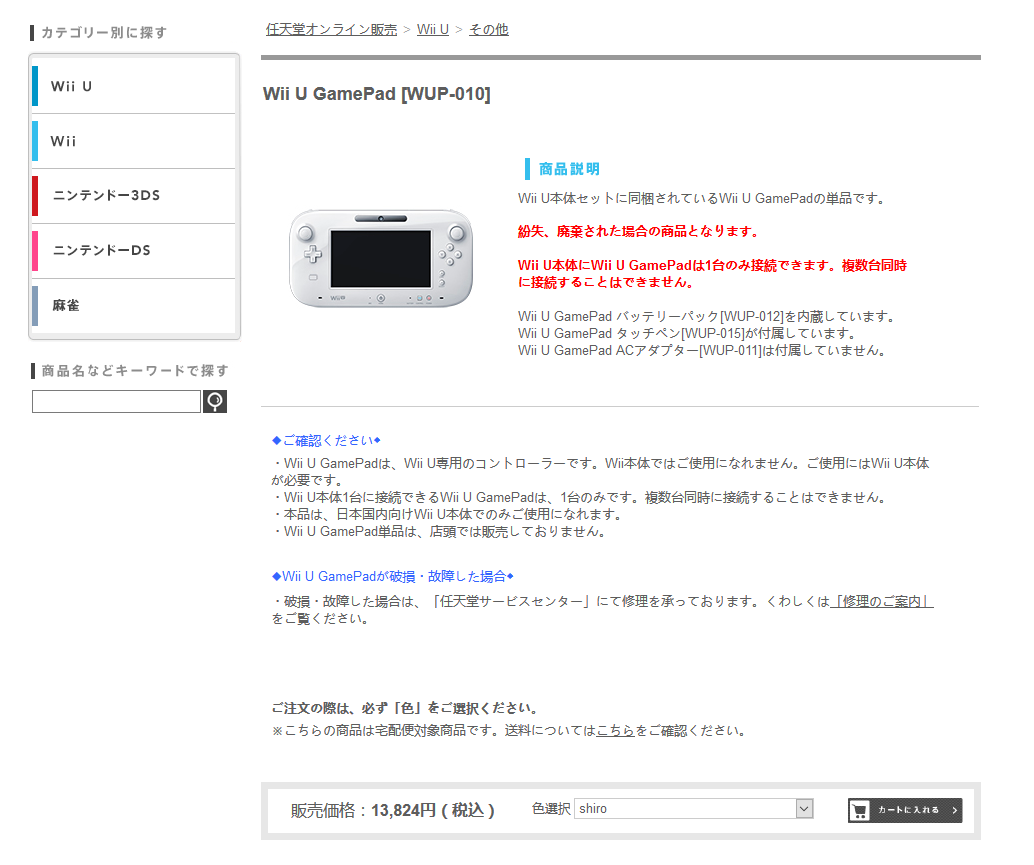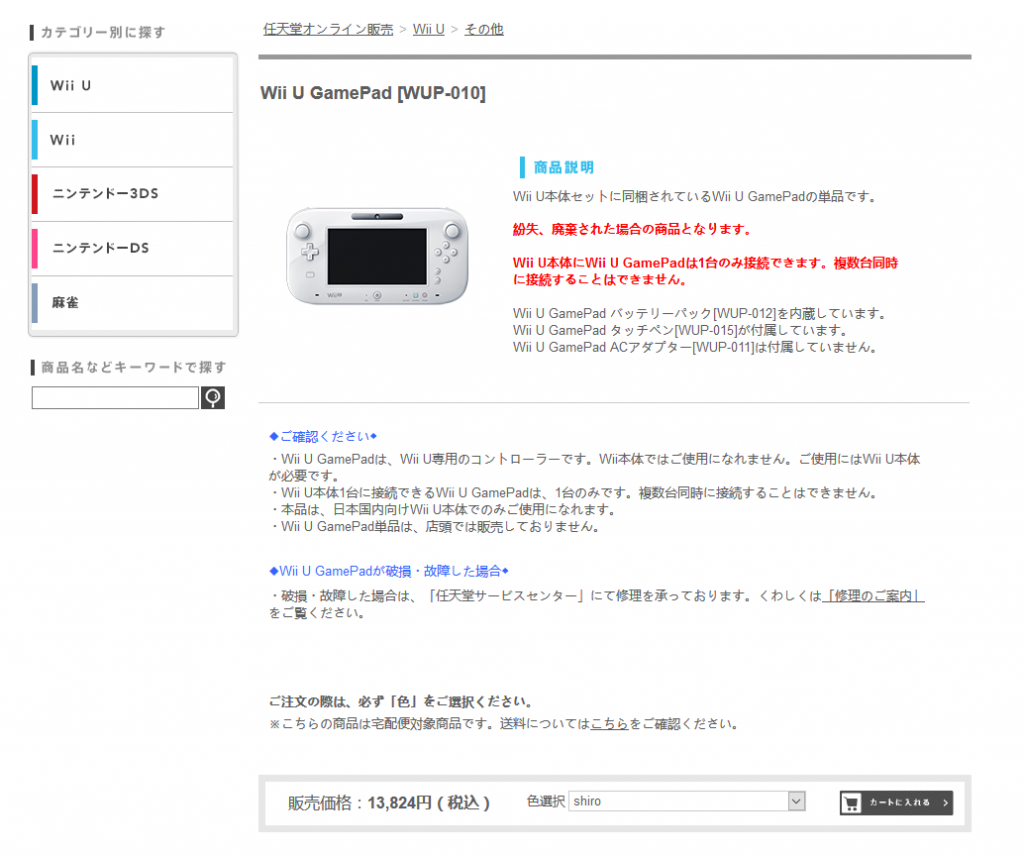 Wii U GamePad – Nintendo of Japan Shop
They go for ¥13,824, or about $113 if you're American.
Now, keep in mind that GamePads are region locked and Japan only at the moment, and that no games currently support two GamePads (nor does the system itself as of this point).  But it's still a nice start, and it gives us some hope that we'll see the same thing happen in other regions.  Or maybe that an update will come out adding multiple GamePad support to the system.
So what do you think?  Is it promising that Nintendo is now selling GamePads independently of the Wii U system?  What of the possibility that future games will support multiple GamePads at once?
Source:
Nintendo is Now Selling Standalone GamePads in Japan – Gamnesia