Watch Out for Pokemon Go Beta Sign-up Scams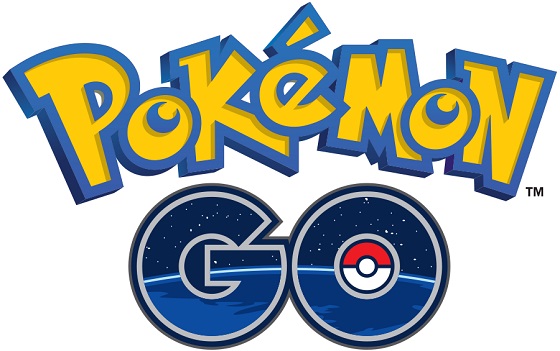 Pokemon GO may be coming out on smartphones later this year, but it's not doing any signups for beta testing just yet.
Unfortunately, given that this is the internet… that's not deterred the scammers. Put simply, Facebook and other social media sites are becoming inundated with fake pages offering the ability to register for the game in advance, so long as you enter a survey to win some non existent prize or two, and they're also popping all over the place in Google and other search engines. Here's a example of a scammy survey page promising to let its users access the beta for the game: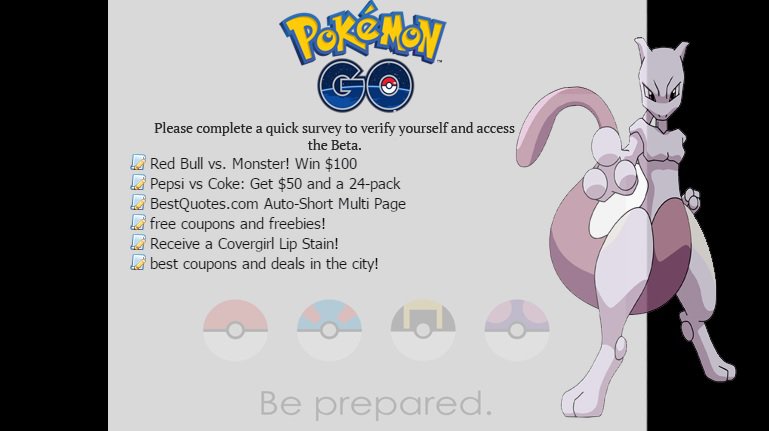 As well as a Google results page showing what are clearly scam pages promising beta access: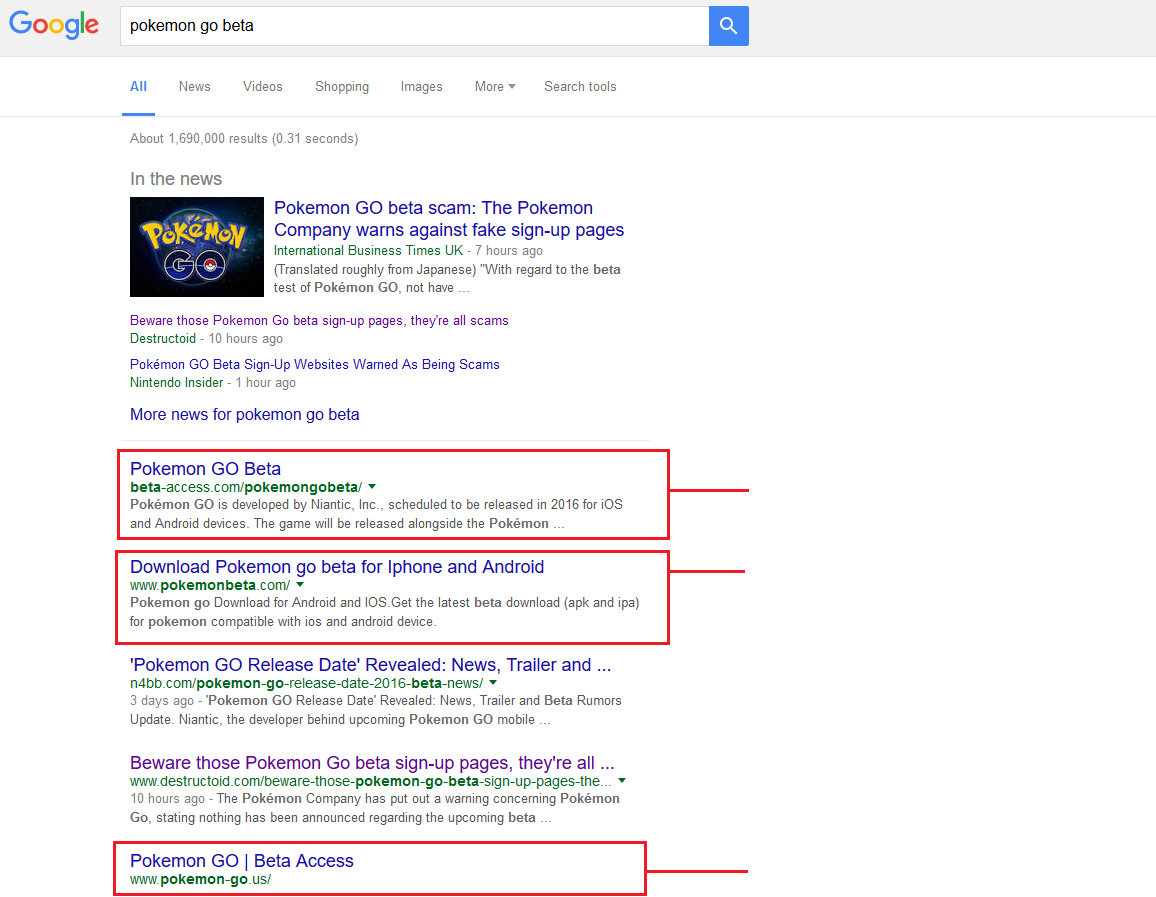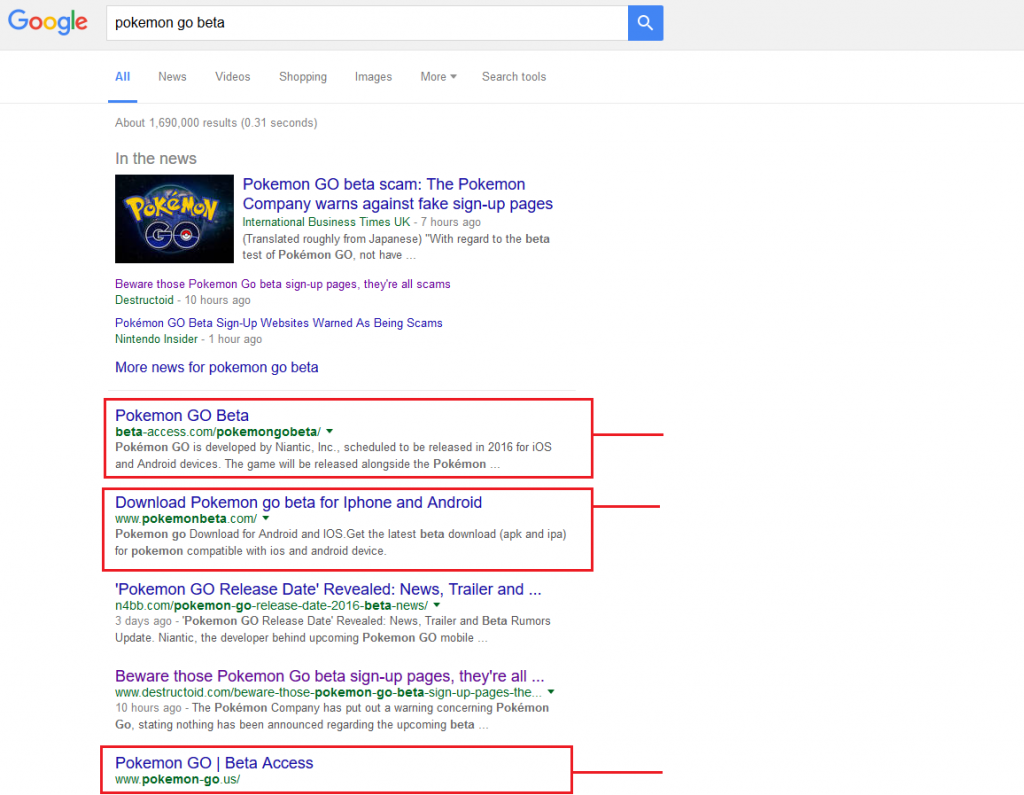 The Pokemon website has a page (in Japanese) saying that the way you get beta access to the game hasn't been announced yet, presumably in response to these scams going around:
Pokemon GO Beta Info/Warning (official site)
So yeah, take this is as a warning. If it's not being posted on an official Nintendo page or channel (like the one here), or being mentioned on a legitimate news site like GoNintendo, Serebii.net or Bulbanews, then it's not real. We don't know whether Nintendo, Game Freak or Niantic ever will open up the game for open beta testing (or whether it'll just be released on a single game like other games), but if they ever do look, then it'll be on their official site and reported by the media.
Do not give your personal information away by entering these surveys, they are scams.
Source:
Beware those Pokemon GO Sign-up Pages, They Are All Scams – Destructoid