Tatsumi Kimishima Named as New Nintendo President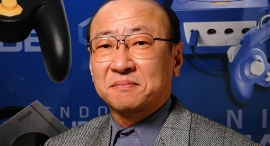 In the weeks since Satoru Iwata's untimely death, the company hasn't really had a CEO so to speak, with Shigeru Miyamoto and Genyo Takeda acting as company representatives in his stead.  But while everyone was expecting one of those two to end up running the company, it seems a very different person has been chosen for the job instead.
That person is Tatsumi Kimishima.  As of today, he is Nintendo's president and CEO.
But hang on, who is Mr Kimishima you may ask?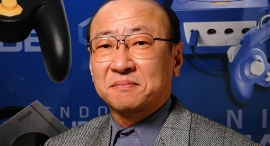 Well to cut a long story short, he was head of the Pokemon Company from 2000 and Pokemon USA Inc from 2001.  He was also the president of Nintendo of America from 2001-2006, before becoming the Nintendo Managing Director afterwards.  So he's got quite the history from the company, having a wide variety of roles in the company's management and all that stuff.
However, rather interestingly, he's not been directly involved in game development. So that's quite the difference from Iwata and other company presidents, since his experience comes from the business and management side rather than the design and development one.
So that's the new Nintendo president.  But he's also been said quite a few interesting things in his first day or two in the role:
On Not Running a Gaming Company Based on Numbers Alone
He mentioned this an interview roughly translated by this guy on Twitter:
1) In yet another Nikkei article (last I summarize/translate), new Nintendo boss Kimishima's personality is described as "soft+friendly".

— Dr. Serkan Toto (@serkantoto) September 14, 2015
3) Despite his business background, he is quoted as saying it's wrong to lead a gaming company on numbers alone.

— Dr. Serkan Toto (@serkantoto) September 14, 2015
On predicting the Wii U's Failure
Again, from the same guy's translations:
2) According to the Nikkei, Kimishima predicted Wii U's failure when it was introduced by warning it's too similar to the original Wii.

— Dr. Serkan Toto (@serkantoto) September 14, 2015
And finally, he's also only currently appointed for a single year. So if things don't work out… he won't be president in 2017:
2) He says he is elected for 1 year and doesn't know what will come next. Says he is not against company outsiders to lead Nintendo one day.

— Dr. Serkan Toto (@serkantoto) September 14, 2015
Apparently this is common in the company. But hey, seems like a good move in today's times of instability and sometimes questionable business decisions.
But what do you think? Are you happy with Mr Kimishima as Nintendo's president? Do you think his ideas from the company are good ones? What do you think?
Source: