Pokemon GO; More Beta Footage!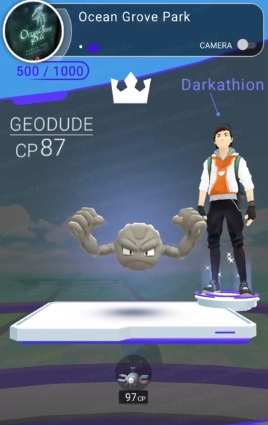 With Pokemon GO invites now being sent to field testers in Australia and New Zealand, it was inevitable that some new footage would make its way to the internet.
And now, thanks to Youtube user Game Previews, it has. The channel has posted video footage of Pokemon GO showing the introduction, the character customisation and both catching and battling Pokemon, all of which can be seen below.
Now keep in mind, people aren't really supposed to be posting this stuff online. So it seems quite likely that the Youtube video will be taken down soon, and even more likely that said user will soon be banned from the game too.
With that out of the way, here's the video:
https://www.youtube.com/watch?v=ylW_NL5a-wc
So what's there to say about this? Well, quite a few things actually.
First of all, the gameplay doesn't exactly look the best. It's not exactly terrible (at least, not for the most part), but it's pretty disappointing compared to an actual game on a Nintendo system. This is at least partly because the Pokemon catching system is rather bland and uninteresting (due to the fact you don't actually battle the Pokemon before catching it).
On a more positive note though, the music is certainly rather nice to listen to. Okay, that's not surprising (given how great the music in most Pokemon games is), but the remixes here sound especially good. It's also got quite a nice UI in general, with the aesthetics looking like the perfect blend of modern 'flat' design and traditional Pokemon graphics.
Either way, it's best to take this game as its own thing rather than a core part of the main series. Because while it won't exactly live up to those games, it's also not trying to. It's just trying to provide its own type of Pokemon experience for mobile players, and that's all you should take it for.
But what do you think about Pokemon GO, based on this footage?
Source: